As we all know that Facebook banned all crypto ads in January but now after a review, Facebook has update its polices and decided to accept advertisement content from pre-approved advertisers.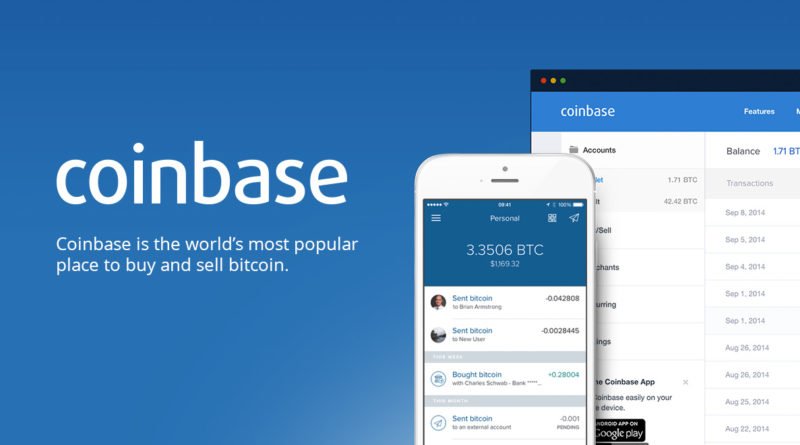 The biggest United State cryptocurrency exchange, Coinbase is the first advertiser got whitelisted by Facebook to its ads on this social platform.
Mr. Brain Armstrong, The CEO of Coinbase, announced the news on tweeter that, "Facebook banned ads for crypto earlier this year. Proud to say we've now been whitelisted and are back introducing more people to an open financial system."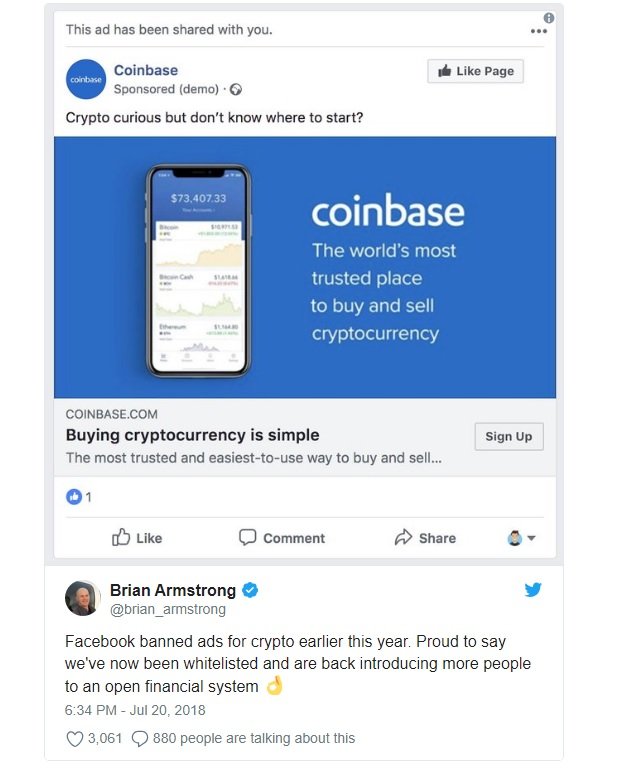 The Interesting Move.
The Coinbase becomes the first cryptocurrency advertiser to get whitelisted by Facebook and probably, Coinbase will take this advantage and invest heavily in the Facebook advertisement campaigns without any competitor.
Few months ago, Facebook made the decision to ban crypto-related ads as part of a joint effort by several technology giants such as Facebook, Twitter, and Google to stay away from scams and unlawful practices that were being promoted through these platforms.
It is not yet known that Facebook will be re-opened for credit-related ads, but a decision about comfort-based is one step in the right direction. Perhaps, in the case of reconsideration, control to get permission from Facebook can be cautious to avoid scammers that defraud the users.