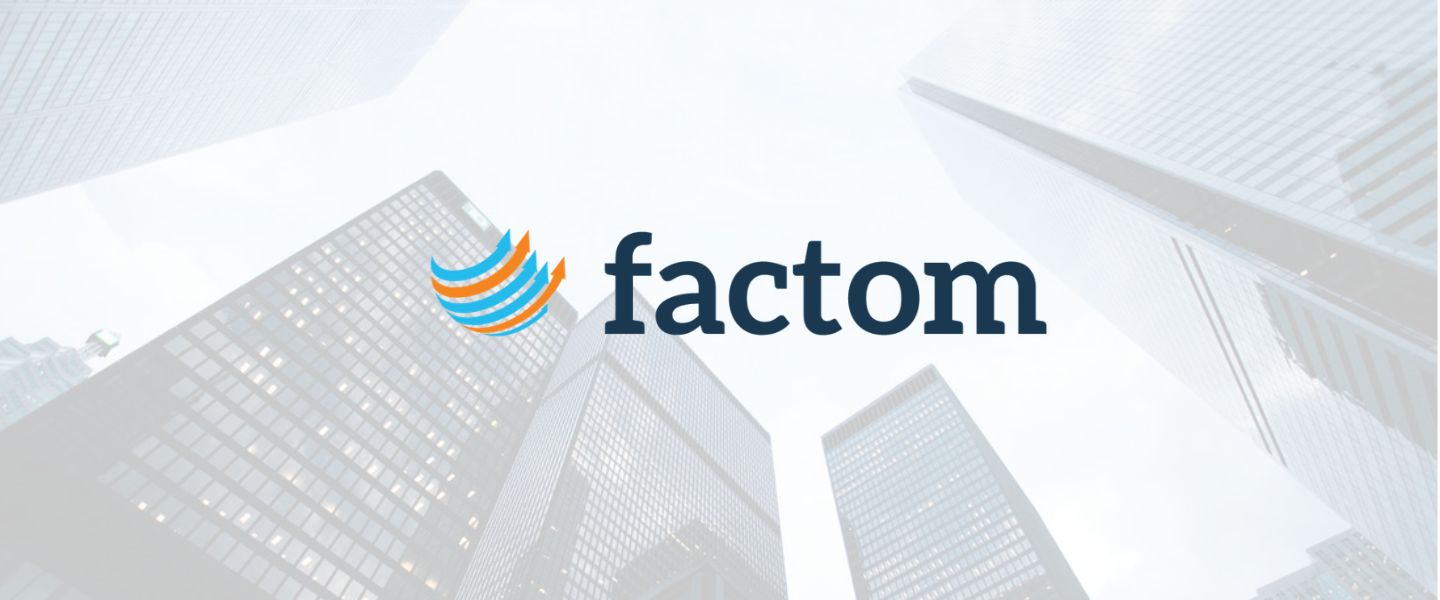 We recently added our first position in Factom to our portfolio. Let's first take a look at a few reasons we believe Factom is a solid investment before we talk price.
Taken from Factom's site,
"We create products that transform the way organizations secure and share their data. Our products safeguard the most critical government, commercial, and non-profit systems."
Nearly every industry has large stacks of paperwork for many reasons. Factom helps to ensure data integrity by letting hashes of data to be stored on their secure blockchain, basically converting the data to archivable, secured and cost effective means.
Let's summarize a few points:
The blockchain space is rapidly changing. Factom is able to utilize any blockchain it decides to implement it's goal.
Paper trail auditing. It doesn't excite many people. We see that as an opportunity to take advantage before the real value is widely known. The crypto space is reliant on more then just substance. The look and feel play's a huge part in getting noticed. They don't operate like the standard cryptocurrency. With hardly any marketing, release dates, community and hype, they have continued to fly under the radar of the novice investor.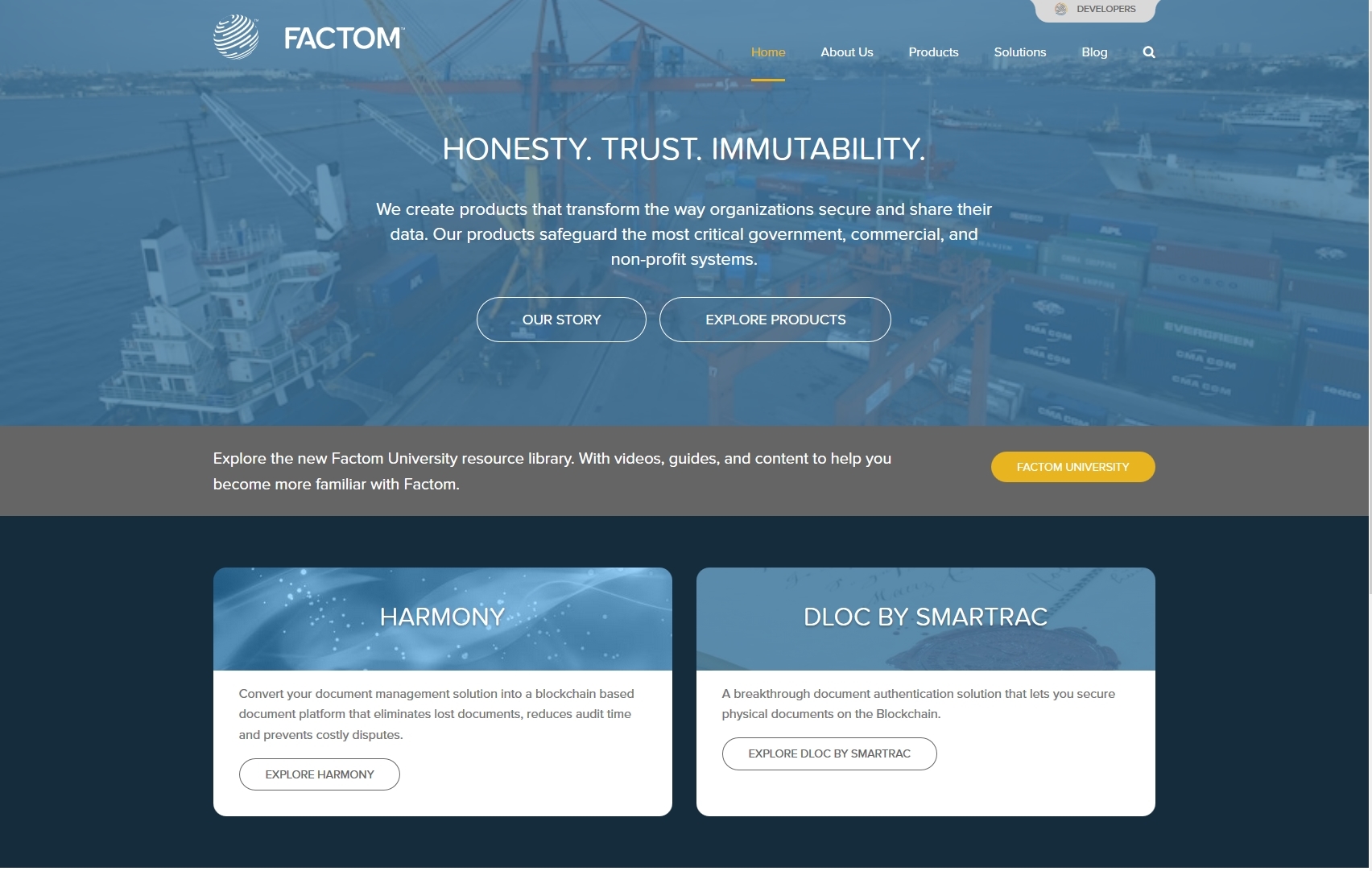 Solid investors including, Draper Associates, Stewart Title, Overstock, Fenbushi Capital, Peeli Ventures and recently received a grant from the Bill and Melinda Gates Foundation. With solid investors at their back, they have been branching into more and more different spaces.
Produce A Distributed Medical Database — The grant from the Bill & Melinda Gates Foundation is aimed at growing global healthcare. Keeping the countless paper medical records are not cost effective and moving to the blockchain will provide better security. More info on their site.
Mortgage Industry — I am sure you can appreciate the amount of paper work and records needed here and paper trial auditing. They have released their first commercial product called Factom Harmony. Increased pressure to regulate the mortgage industry is the perfect opportunity. More on their site.
Japaneses Social Security- Read more about it here, translator needed.
"Kaula Incorporated, a blockchain platform today announced that Kaula and Atrris Co., Ltd., who has been developing personnel, payment, accounting and medical logistics systems, have agreed to jointly develop a "usage record management system" against data involved in the above applications using the Factom blockchain. — crptoninjas.net"
Department of Homeland Security- Data immune to tampering or being changed can be a huge step forward. Official statement here. From Factom's site,
"Factom is honored to be working with the DHS on a project titled: "Blockchain Software to Prove Integrity of Captured Data From Border Devices." The focus of this project is to prevent spoofing and ensure data integrity of IoT devices."
Now for the current price of Factom. We were able to add at a great price last late last week when it hit a double bottom. Normally that isn't something we would take alone, but when taking into account the oversold cycles it seemed like a must buy. By no means is Factom done moving farther, we are actually watching and waiting for an opportunity to add more.
We select our initial position, and build it up overtime by adding and reducing depending on our model. Looking at the 1D chart, the double bottom and increasingly higher lows on the Stochastic's point higher. Taking into account the candle on the 60 minute and the overstold RSI, we were confident in this entry point.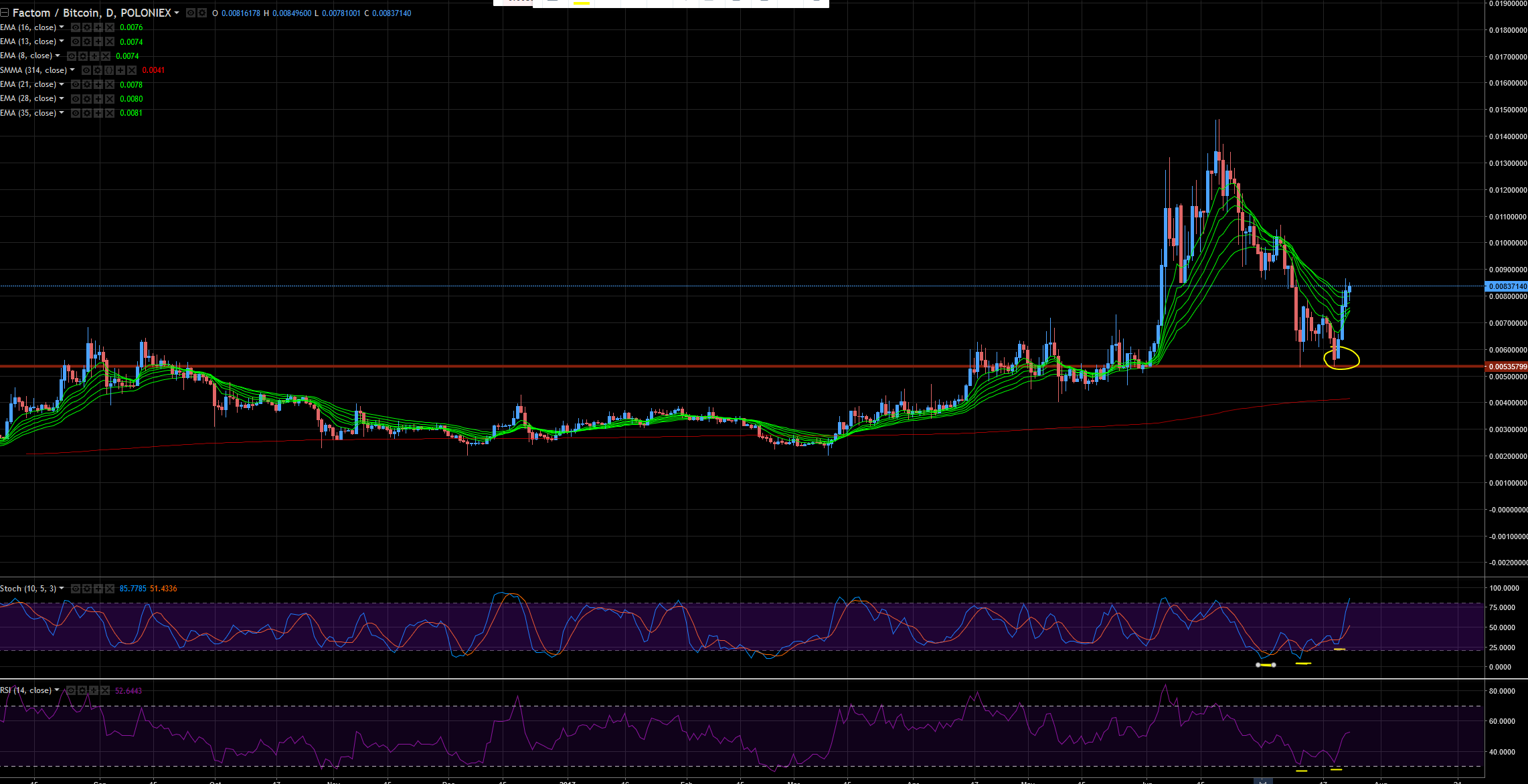 We were able to add last week during the dip, the cycles lined up well with the double bottom.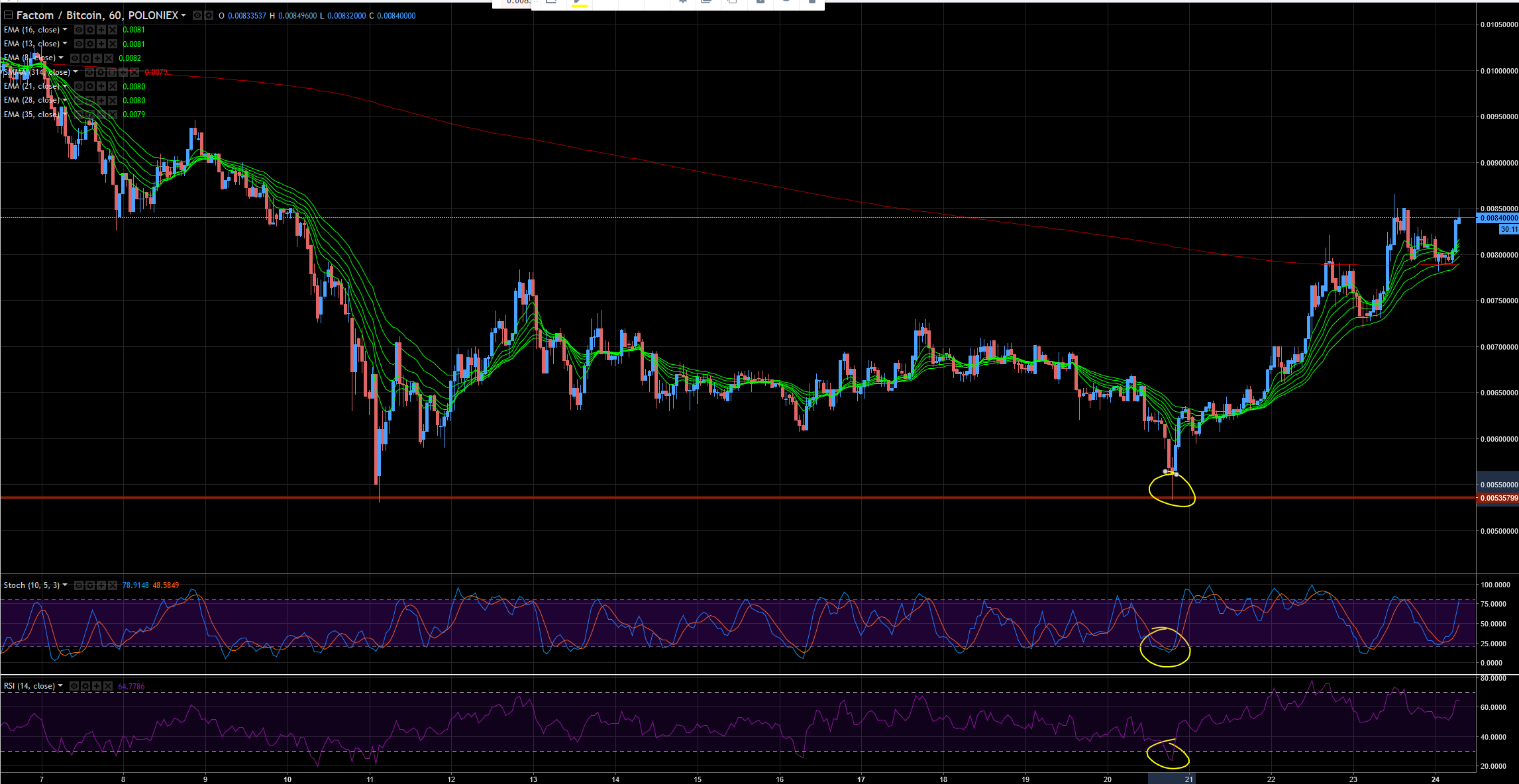 My previous blog post sums up the method of managing a core position pretty well. Click here to read.
Currently Factom is sitting at 32 on coinmarketcap.com. For amateur traders, market cap is everything even though that shouldn't be the case. The market cap does not equal the value a coin has. The coin has the goal, team and funding needed to grow. Even more importantly, it has a product. Yes, a product that is already being used with hundreds of millions of documents on their blockchain.
Currently sitting at 32 ranked by market cap.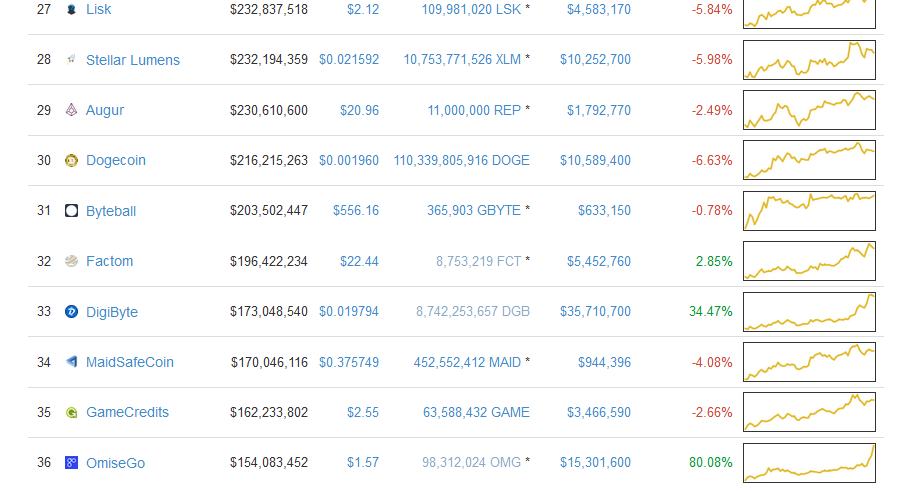 A little about me now…
Before joining CG Capital, I spent almost a decade trading US Treasuries and building out a successful institutional analysis and fixed income trading business. I have covered all the primary dealers, large buy-side money managers and hedge funds. My financial career began at Charles Schwab as a trader in the equity and options markets before moving to the sell-side to trade fixed income at vFinance, JVB Financial, and CG Capital.
Hope you enjoyed the article! Be sure to follow me and check out my new crypto group for more: http://www.jenkinsrm.com/crypto-coin-team/
Here is an updated breakdown of value in each currency based on USD. We are still diversifying more so every day.