Are you looking for a good crypto card or regular debit card with some nice crypto feature? Or having one (Wirex, Cryptopay, Bitpay or anything your bank offers)? In my opinion crypto.com cards beat them all.
Crypto.com project is basically about trying to provide the best crypto debit card and ecosystem with lot of unique (crypto and non-crypto) features and services around to mainstream users. Moreover it's good time to step in as the project is now boosting adoption and there is 50$ sign-up reward for both sides (new user and existing user who refers).
Howto get card and 50$+
Only conditions are successful sign-up with valid referral code, one transaction and staking at least 50 MCO. You can just use this code for example and go here to sign up. Enough of PR and let's take a look at it more seriously.
Let's see what Crypto.com project offers.
Crypto.com basics
mobile crypto wallet with integrated exchange and additional services
best (IMHO) crypto debit card with lots of benefits and cashbacks
investment platform - let crypto.com invest your crypto and get profit
loans - deposit your crypto and get loan in stable coins
earn - save your crypto and get interest (up to 8% p.a. currently)
MCO tokens (card and feature related) and CRO tokens (Crypto.com chain and shopping, discounts)
What is so special with the card here?
no fees
actually no cost
cool features and generous cashback in crypto (1-5%)
CRO token to save additional up to 10% on shopping (Pay)
useful services around - saving (earn), invest, lending, exchange
much more (check here)
What is not so good so far?
card not yet available everywhere (currently only for people in Singapore and US, EU soon)
no desktop or web app (only mobile platform - Android, iOS)
only basic exchange features (it's more like broker service with best possible prices)
slow manual withdrawals of some crypto (LTC, ...)
support is not responding instantly (but is responding in decent timeframe - within few hours usually)
not much customization (you can choose only from few types of cards/colors, you cannot select/un-select your own set of benefits, etc.)
What card features are we talking about?
fixed spending cashback 1-5% (depending on card tier)
free Spotify & Netflix, Expedia & Airbnb discounts/cashback, free LoungeKey access (depending on card tier)
no fees for withdrawals and inter-bank exchange rates (limits depends on card tier)
no fees for most operations or very generous limits where fees start
you can get card completely for free or you can allocate 50-50,000 MCO for more premium card with more features
you can choose better features while staking, or lower features without staking (after lock-up time is over)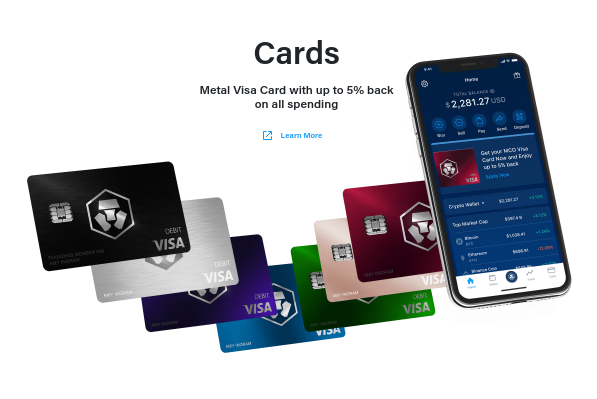 And if you live in US or Singapore, you have no reason to hesitate, cards are already rolling out. You may think: "Why new card, I'm already having several of them"... well, when you compare it closer you will probably consider your previous cards as 2nd class products compared to crypto.com MCO cards.
For EU and many other parts of the world, the cards are expected be available during late 2019 or early 2020. Even before you have the card, you can use Crypto.com app and services around for all things which don't require physical card (buying crypto, exchanging, earning, lending, investing etc.). One way or another, you can give it just a try, just install free Android or iOS wallet, select free card, put your personal details and start using. You can upgrade your card anytime.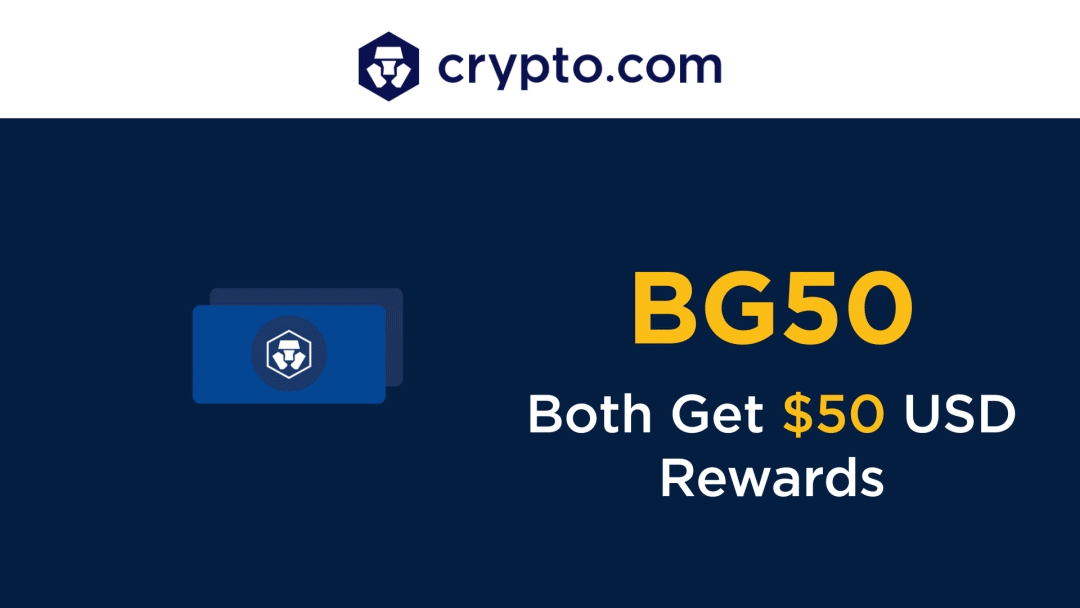 Warning
Be aware of potential risk connected to crypto, internet and financial service in general and make your own decision.
UPDATE: After Crypto.com changed referrals conditions few hours after I created this post, I decided to slightly change nature of this post from strongly promotional to more informative. However I still think Crypto.COM MCO card is a great product if they keep doing what they are doing. The team did (and will probably do) some mistakes but in my opinion they are trying to bring a great crypto-friendly product to masses and they are probably walking the right direction.
Resources