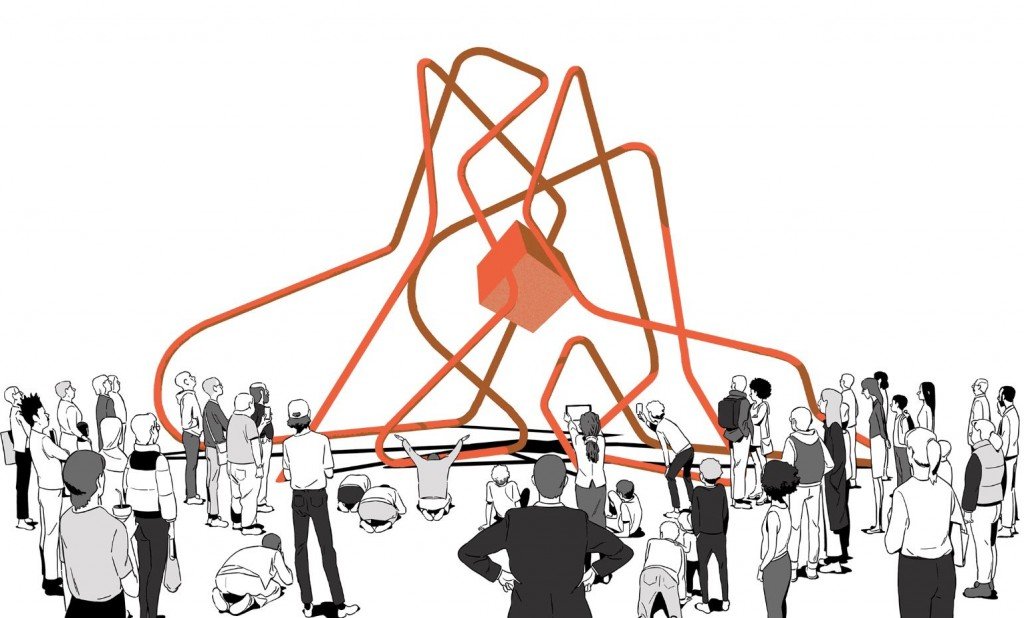 The Seele project has an ambitious goal : to develop a blockchain version 4.0, which includes the advantages of previous versions and a number of fundamental improvements. The version 1.0 includes transaction records in the blockchain (for example-bitcoin), 2.0 are "smart" contracts, 3.0 - large-scale technology application, advanced algorithms for reaching consensus and high performance.
What is The Idea And Who Will Implement It?

The main idea of Seele project is to take a new step in the blockchain development, preserving and even improving its previous achievements. Then this advanced technology is supposed to be implemented in many human life areas: health care, banking, IoT, public administration, etc.
A number of tasks to achieve:
To develop and implement new protocols and algorithms: neural consensus, heterogeneous forest, VTP, etc.
Ensure that innovations are compatible with existing technologies and platforms.
Provide for scalability by attracting new participants while maintaining stability and efficiency.
The tasks are serious, and the development team gathered appropriate. It includes 15 high-class programmers, engineers, analysts from the USA, great Britain, China and Singapore. Among them:
Dr. Wei Be. The main project ideologist, author of a number of scientific works, received 8 patents in the blockchain field;
Dr. Maolin Zheng. Previously, he headed GZT Co and Creditease;
Wensi Liu. He teaches at the University of Beijing and works at Microsoft as a senior software engineer. He is developing a data platform.
The team consists of leading experts with extensive experience in the development, implementation, scaling of digital technologies and management of large projects, which inspires confidence in the success of the project.
Key Innovations In Seele.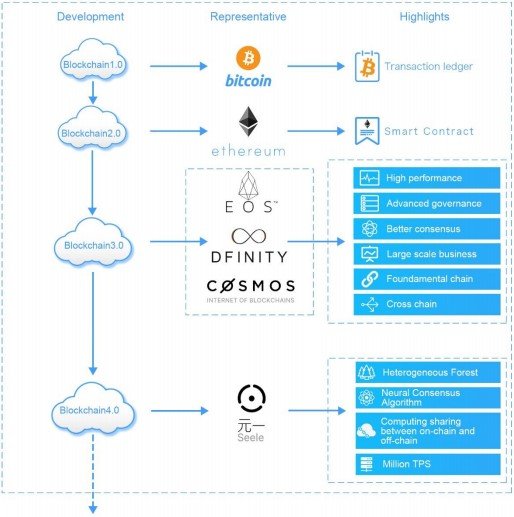 Seele is a new level of blockchain technology implementation: instead of a single chain or a series of parallel equivalent chains, it is a "blockchain of blockchains". For example, one chain can store only files, the other - only financial transactions, the third - medical data. These flows of structured information are combined in Seele's mega-blockchain. It includes the following structural elements:
Heterogeneous forest that implements the above-mentioned data storage and structuring in practice. It provides opportunities for scalability and application in various fields, from games to financial management and law;
A neural consensus algorithm that works on the principle of a neural network. Designed for processing information inside the Seele system and ensuring stability. It provides 30-40% increase of network speed in comparison with existing algorithms. Tokens in such a network are a means of attracting new participants, which will speed up the work even more. At the same time, Seele doesn't need powerful farms and mines,the principle of a distributed neural network allows using a home computer.
VC and VTP protocols responsible for asset identification and exchange between networks.
Seele's Prospects.
Preparatory studies and test network have been completed. In 2018, it's planned to conduct a large-scale test and optimize the performance, as well as to release a public network. In 2019, Seele developers plan to move to the creation of application tools and platforms.
An outstanding team and a successful presale, which collected $10 million, talk about the project prospects and the interest of business and investors. However, the project critics point to the excessive tasks complexity that raise questions about the possibility of their implementation in practice.
For More Info Follow The Links Below
Official Website
Whitepaper
Facebook
Telegram
Twitter
Reddit
Bitcointalk
Author telegram
https://text.ru/antiplagiat/5b2f88ffd96fd