Good Night guys, this time I will write a short article about Heroic Project. What is Heroic Project? Heroic is a The future of Cybersecurity powered by AI. As we know, today I think Cyber threats is very high, Heroic tries to give us the solution for this problem. Interested? You can read my article below guys. Let's start!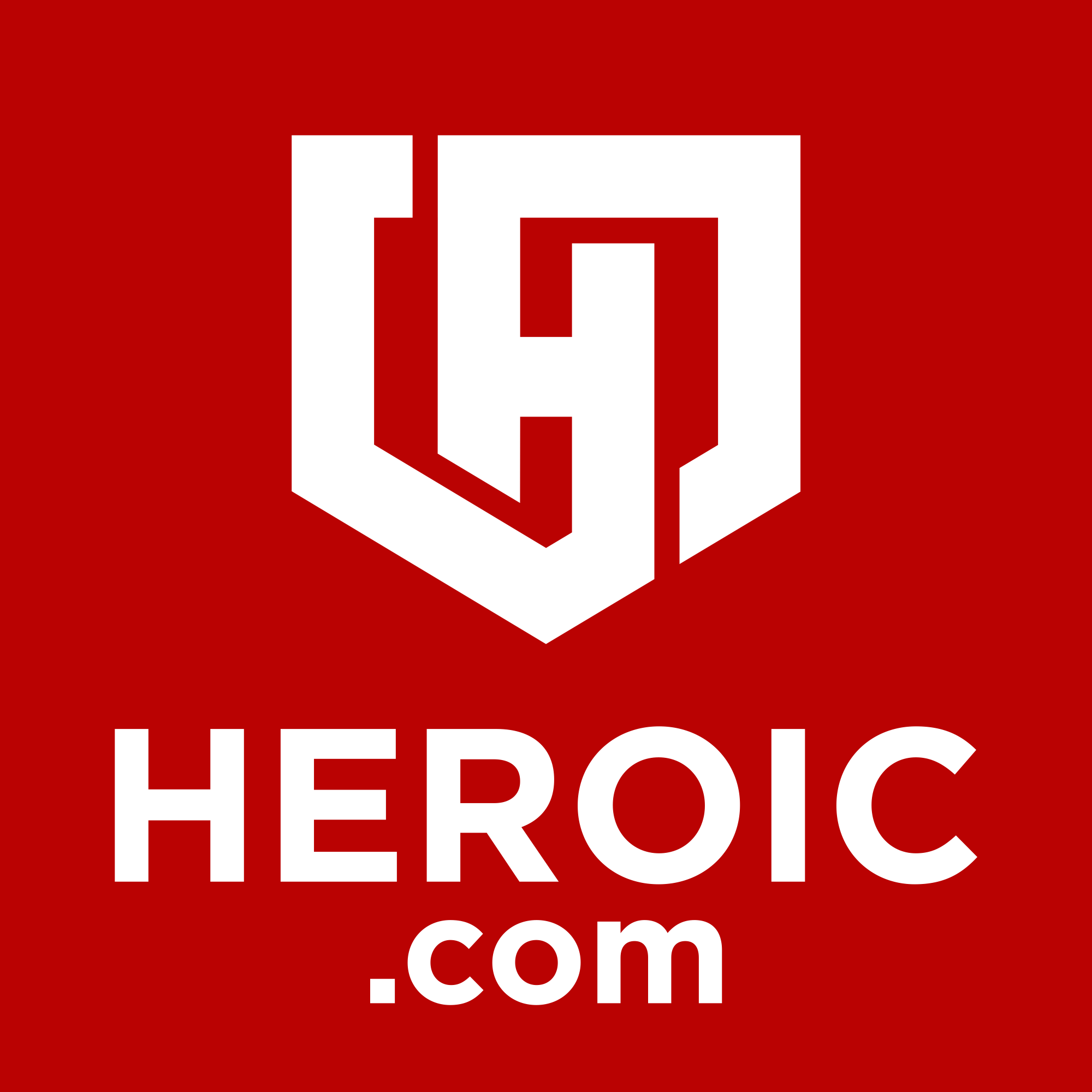 What is Heroic?
Heroic is a Decentralized Cybersecurity Ecosystem, they provides solutions to users by using Heroic platform that combines blockchain and AI (Artificial Intelligence) and become a decentralized cyber security. AI (Artificial Intelligence) that is implemented will increase protection, contribute data to the network, and become a new generation solution that can be used for everyone in the world. In the Heroic ecosystem there are some things you need to know, that is:
Arc Reactor
Heroic Arc Reactor is a decentralized open threat intelligence, this things will collects, transform, and distribute threat data for the benefit of society.
Guardian
Heroic Guardian is a cloud-based integrated platform. This platform will collects threat data obtained from the Arc Reactor combined with artificial intelligence to predict and prevent cyber attacks to user.
R&D Platform
This platform allows developers and organizations to interact visually and programmatically with threat data collected from the Arc Reactor and create their own solutions.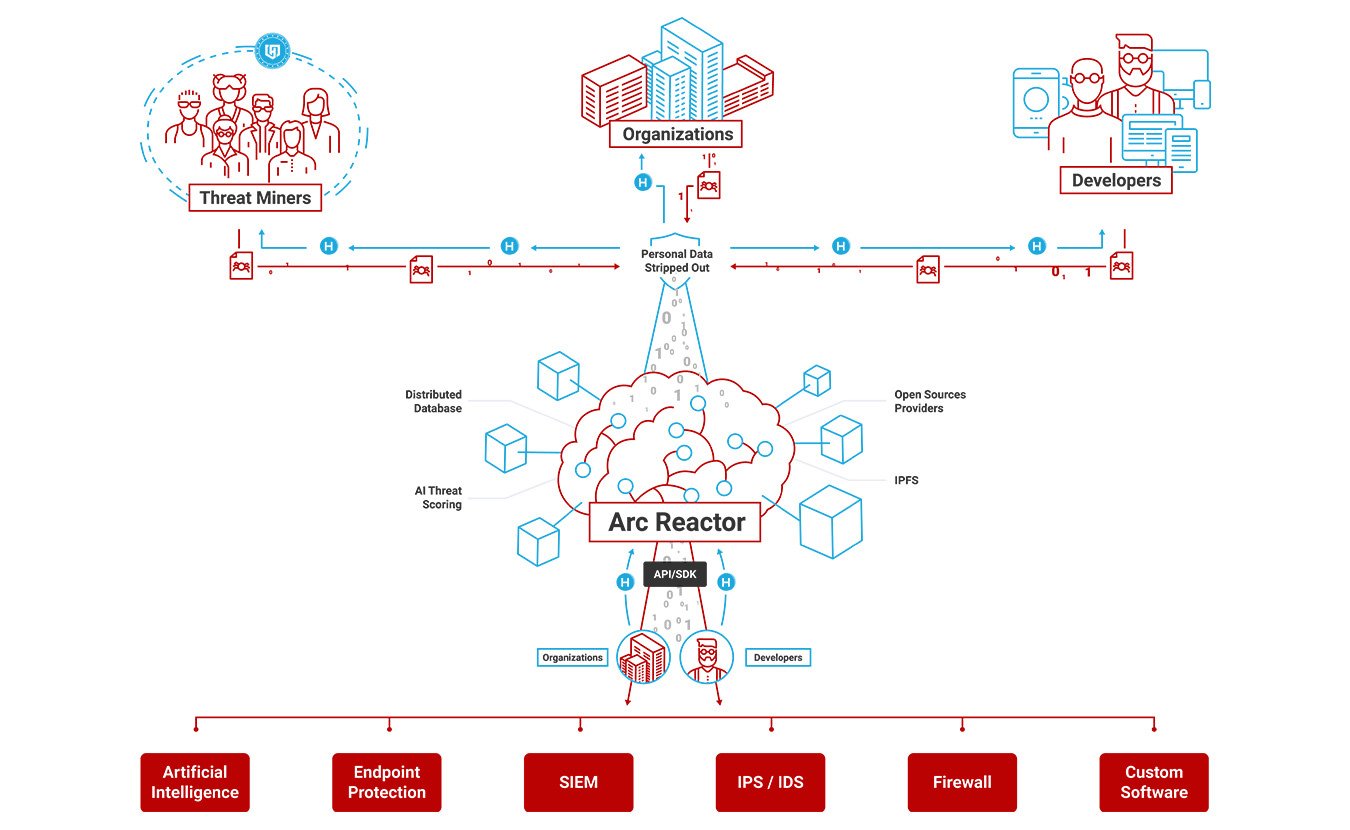 What is Heroic Token (HRO)?
Heroic Token (HRO) is a utility token and this token will be used on the ecosystem. This token will be issued by the Heroic team and is based on ethereum blockchain (ERC-20). All user will need this token for paying services that available on the platform or Third-Party related services such as, buying enhancements and additional cybersecurity features at Guardian. Developers or Organizations can use their tokens to access threat data which are available. For more details you can read their whitepaper which available on the website.
Token Sale Details
Token Name: HRO
Platform: Ethereum
MVP: Available (HERE)
Price: 1 HRO= 0.1125 USD
Accepting: ETH, BTC
Soft Cap: 2,500,000 USD
Hard Cap: 41,000,000 USD
Country: Cayman Islands

Team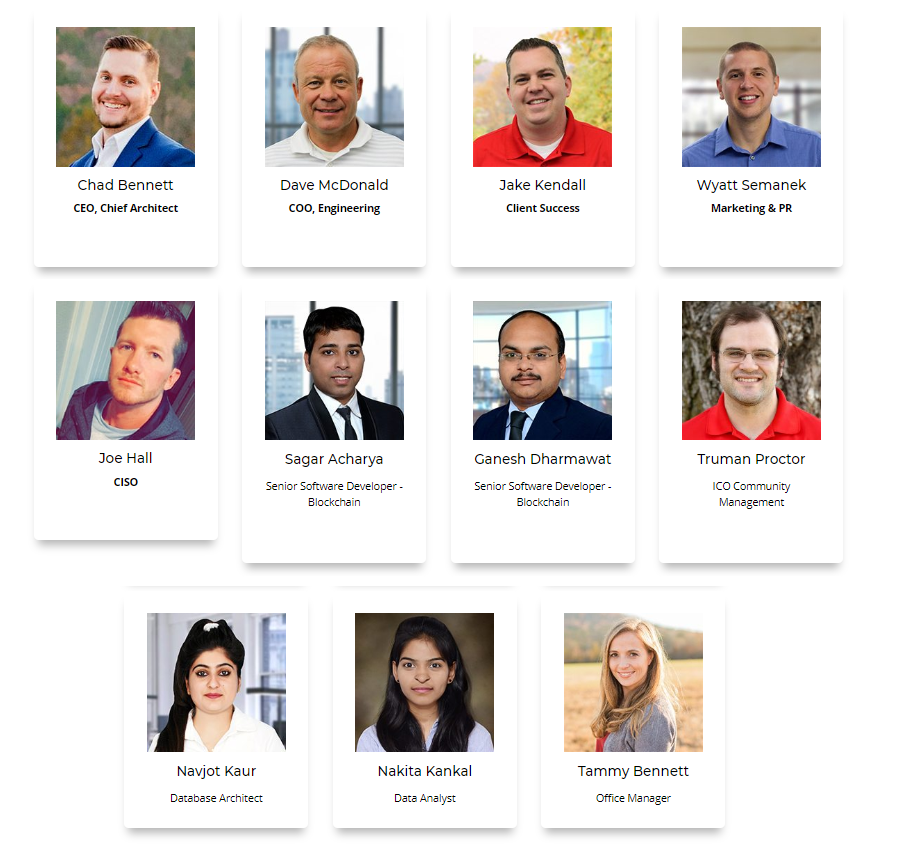 Roadmap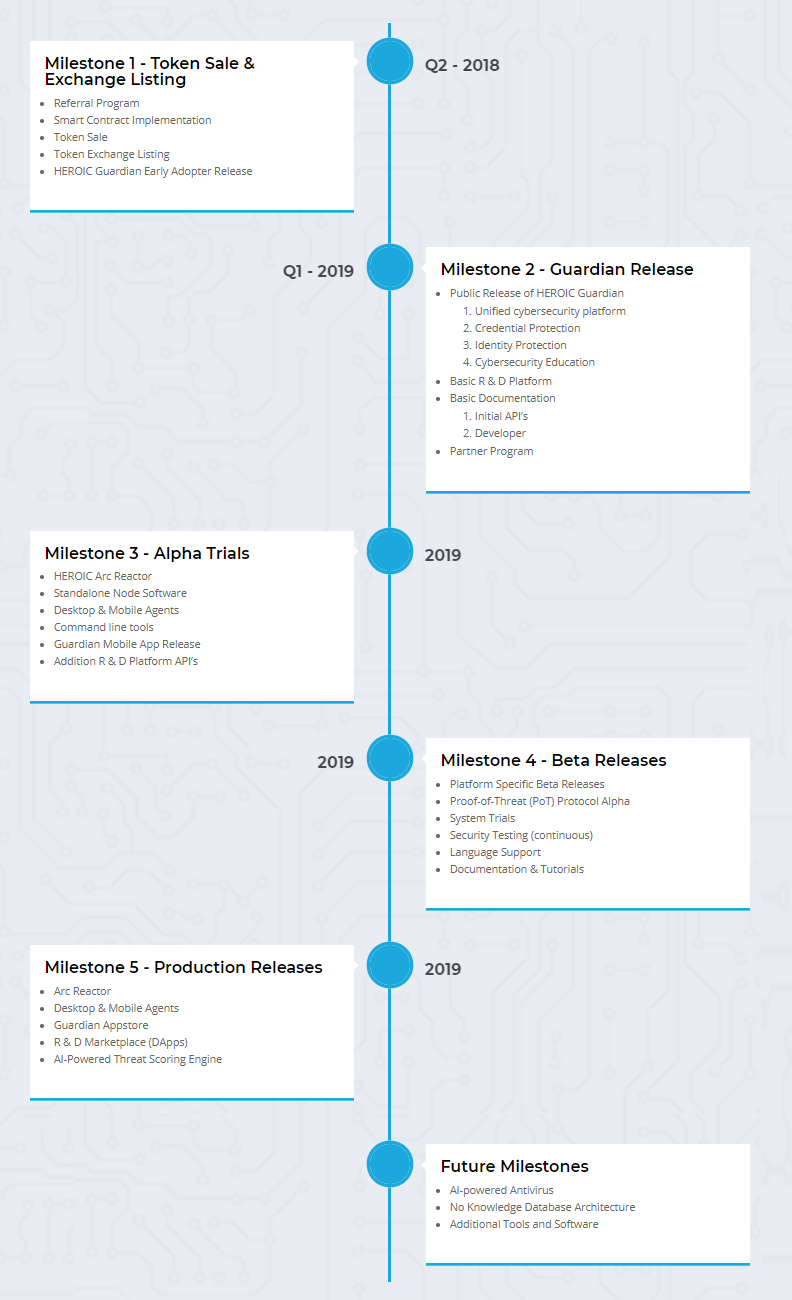 Conclusion
Surfing the internet is fun right? And one of the important aspects is our data, This is the reason this project was made to protect the privacy and important data that we have. This is a project that innovates to keep abreast of the modern world for cyber security, especially the world of cryptocurrency or digital currency platform. They provide cyber protection using Big data, AI or artificial intelligence, and Blockchain. I think this project is very potential. Guys, you should be part of this innovative project!! 
It seems enough for now, Do not forget to follow & upvote, I will give some links related to this project below. Thank you very much! 
Website: https://tokensale.heroic.com
Facebook: https://www.facebook.com/heroiccybersecurity/
Twitter: https://twitter.com/heroiccyber
Telegram: https://t.me/heroicdotcom
Reddit: https://www.reddit.com/r/HeroicSecurity/
Bitcointalk: https://bitcointalk.org/index.php?topic=3992644.0
Whitepaper: https://tokensale.heroic.com/wp-content/uploads/HEROIC_Whitepaper_V1.pdf

Authored By Pedobear a.k.a Dhemas putra/dhemasm(bitcointalk)
Bitcointalk Profile Link: https://bitcointalk.org/index.php?action=profile;u=1049524