Cryptocurrency is a trending area right now, new, emerging and popular. A lot of people are interested in it or at the very least, curious about it with a only a fair few having the expertise in it. It also happens to be an interesting area that develops as fast as the traditional market as there are a lot of innovative ideas coming up on how to use cryptocurrency and connect it to every day needs of regular people alongside the high end and more technical needs.
There is of course also the financial trading aspect of it targeting profit making. The cryptocurrency market started out at odds with the fiat i.e. the traditional currency market but is slowly finding ways to integrate both and make them work together. After all, if the goal is ensuring that the customer is best served, then it only works best if the customer can get the most value for money in either digital or traditional currency.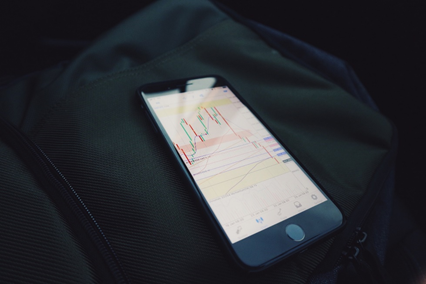 Latest Developments in Cryptocurrency
The cryptocurrency market has been experiencing a crash or downward slide which is not completely unexpected. When cryptocurrency first came into view, there was some reluctance in getting on board as most people did not believe it to be a viable option. Over time as its viability was established, more people got into the field and began using it innovatively and engaging it.
In the last few years, cryptocurrency experienced a high rush and influx of interest and engagement. While this was welcome and made cryptocurrency hugely successful and lucrative especially for those who engaged it early and saw its value before it became popular. This did not however protect against the possible crash as things stabilise and come to a more secure position.
This year has seen a crash in cryptocurrency engagements and exchanges although the extent of the loss is still largely unknown due to the nature of the market. One of the major reasons behind the crash in the market is the regulatory restrictions and policies surrounding cryptocurrency. Many countries and regions around the world still do not believe in cryptocurrency and digital assets. They still view them as risky, dangerous and even in some climes, illegal. This means that it is not booming as it should and in some of these areas, it is either declining slowly or experiencing heavy crashes.
Cryptocurrency still gets backlash from government and the private, traditional financial markets and sectors. These regulations are not just tightening up trade and other activities but the lack of recognition also means that less people are willing to get in so there is no balance on the other side to help with the decline.
Some newbies to the cryptocurrency market also report being disappointed by being unable to make any actual profit and see any impact in their finances. For many without the know how and technical understanding of the digital asset system, the investment does not pay off as hoped or heard about.
Some experts view the cryptocurrency decline as a move towards stability rather than as a sign of its crash. They believe that the initial fear of missing out that spurred the rush into the market is now balancing out and might make it safer, more predictable and compliant.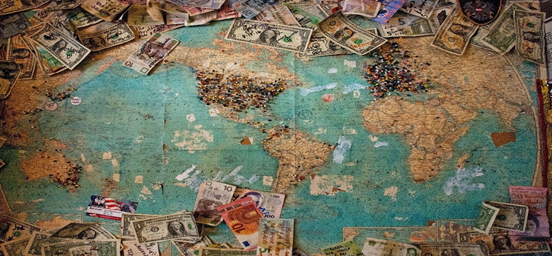 Government Stances on Cryptocurrency
One of the major issues surrounding cryptocurrency has been the government reactions to it with the different regulations being set up by governments around the world. There are different rules across different countries.
One of the vital factors that affects this emerging area is that there is no agreement in the global sphere on what is acceptable. There is still no coordination at the international level and so policy makers are largely operating based on interest at national levels and similar phases.
The traceability and nature of digital assets to operate across different geographical areas in just split seconds makes it difficult to regulate and control which is one of the issues that governments have with digital assets. Ideas on how to regulate the field are still developing without any coherence, communication and alignment thus far. The security and privacy inherent in cryptocurrency is one of the threats to the government stance on it as it is more difficult than traditional currency to track and control.
Asia is one of the cryptocurrency hotspots as it is a tech savvy, highly technical and intelligent areas of the world. Japan plays the most dominant role in this area having introduced the current licensing system to digital asset exchanging. Other players in the region include Hong Kong, Singapore, Taiwan and the Philippines. Some of these countries have adopted a hands off approach to cryptocurrency, preferring to view it as experimental and watch how it plays out rather than control it. Others have issued warnings about it calling it unstable or questioning its security while some have taken very strong regulatory approaches including to ban it.
Countries like China have very tight regulations on cryptocurrency believing that its tight grip can sufficiently kill and limit its operations. Although China once was a leader in the cryptocurrency field and a global hub for its operations, it is now a leader in its restriction and limitation. It has completely limited ICOs, online access to digital assets, trading and power for cryptocurrency miners. This is followed closely by South Korea and even India which is to a lesser extent limiting it as its government does not categorise digital currencies as legal alongside actively restraining its use within the country. Similar situations exist in Thailand, Indonesia and Australia.
In America, there is an existing scrutiny on digital assets without it being completely limiting. While there are some regulations and plans to limit the industry, it is not yet completely in effect. Although the regulators in Canada considers cryptocurrency high risk, it is still a popular destination for cryptocurrency stocks, exchanges and trades. Brazil takes a more restrictive stance on cryptocurrency as it does not categorise it as a financial asset. This means that cryptocurrency funding and investment is barred or limited. It is however not completely tight and restrictive.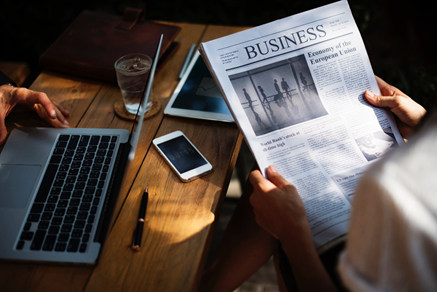 Europe, the Middle East and Africa are still also looking into the cryptocurrency area and figuring out their policies and stances around it. The regional body in Europe – the European Commission, is still in the process of going over the policy framework, implications and requirements for digital assets and cryptocurrencies. There are standards, restrictions and regulations that are still being worked on for cryptocurrency in this area. One important factor for the European context is the verification of identity.
France is looking to ensure that online platforms are made to face strict reporting and business standards as a way to keep them in alignment with the highest standards. Even the United Kingdom is looking to better police cryptocurrency and digital assets. Russia is believed to be working on banning some cryptocurrency transactions and payments although they might also allow ICOs and continued exchanges of virtual currencies which is important to regularise cryptocurrency as it allows continued interaction between the traditional and the newer digital assets. Most of these are however still in the works as opposed to having set official regulations. There are also rumours that Russia might be working on digital assets or cryptocurrency that is being operated by the government.
The African market on the other hand is still trying to catch up to cryptocurrency and its implications in today's world. The major technology hubs and African economies are still working adopting and adjusting to this relatively new tool. The two major economies – South Africa and Nigeria – largely remain unregulated. However, while Nigeria is not regulating it at all and still likens cryptocurrency to gambling, South Africa is looking into what could be an appropriate policy position and framework to adopt on cryptocurrency. As South Africa works on its regulatory framework, Kenya and Zimbabwe are issuing warnings on trading cryptocurrency despite the growing popularity and use.
Kenya is well known as one of the top tech nations of Africa and cryptocurrency is becoming popular but the authorities are still warning its citizens about using and trading them. Zimbabwe is a step higher in this regard with digital assets being used in some payments and being traded on the Zimbabwean exchanges. This has however not stopped the country from regarding it as a risky business prone to issues such as fraud, laundering, tax evasion and terrorism financing.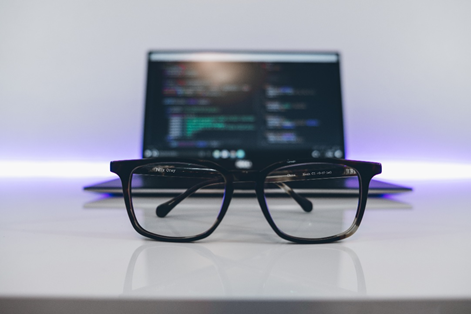 Legal Issues Surrounding Cryptocurrency
Cryptocurrency exists in a legal area that is still largely being discovered and developed. It's important to keep track of the legal ramifications of trading in cryptocurrency wherever you are. Although it is hard to remember that the legal area is important because of the digital and virtual nature of cryptocurrency, there can be great consequences in some countries more than others.
There are two major perspectives to handling the legal side of cryptocurrency operations and these are whether you are operating as an individual or corporate entity and what the ramifications or legal implications might be for you either way.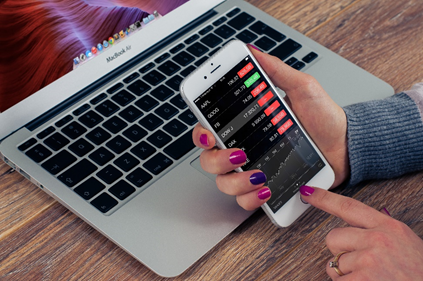 What Does Cryptocurrency Actually Cover?
Many people still view cryptocurrency as elitist and limited to financial, technical or digital experts as they do not understand the possibilities it opens up for everyone and possible everyday uses for cryptocurrency. Although cryptocurrency is not up to the same level as traditional currency but there are more options and possibilities now.
There are everyday uses and benefits to cryptocurrency for regular people who may or may not know anything about digital assets. Just like you can use traditional money without being a financial whiz, the same applies to digital currencies and assets.
Some of the uses of digital currency is being able to exchange it for traditional currency so even if you aren't able to use it, you can always convert it. There are however also actual stores where this currency can be used, most of which are online.
Yes, you can trade and invest cryptocurrency, you can also use it for travel, TV, cable, clothes and even food. There are a number of sites that accept them as payment alongside traditional currency. It's just like using a credit card or PayPal.
Cryptocurrency is also used for gambling, gaming and other in running some businesses and online activities. Even major markets such as real estate and guns now uses and accepts digital currencies. You can also gift cryptocurrency or transfer it in form of gift cards.
There is practically nothing that cannot be bought with cryptocurrency and more businesses and activities are accepting it and being brought into it.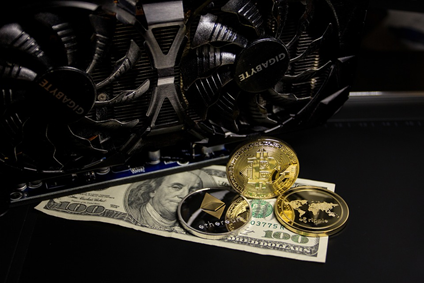 The Future of Cryptocurrency
Having looked at what's happening in cryptocurrency and what has happened, it is important to end looking towards what's next and what might happen in the near future. The issue however with cryptocurrency is that it is difficult to make predictions and forecasts even for financial and technical experts. Cryptocurrency is still very much an emerging area and will most likely still face up and downs based on context, area, policies and other factors. While it may not be possible to give concrete forecasts, it is possible to say that there will still be a lot of changes coming – new policies and regulations, restrictions in some areas, relaxed environments in others.
It is also safe to conclude that newer and more innovative uses of cryptocurrency will emerge and possibly, this can reach the wider market and draw in more participants. If these are successful, then it is possible to hope for a steady rise and possibly even stability in this field. What to watch for exactly? The recovery of the market. While you wait for that, try to make the right investments and cryptocurrency choices.
If you have some big, innovative ideas for blockchain and cryptocurrency, then this is also a fantastic time to get in and begin. As most experts know, declines can be favourable for the right investor and could end up paying big time and result in something major.
Cryptocurrency is a volatile market with its dramatic ups and downs but it can also be worth it.
What do you think? Let me know in the comments!