One company did a nice map to be clear while companies here are real it doesn't mean worldwide. Ie subway has few shops accepting BTC but its not global or even in every shop in same country.
Yet interesting to see all those logos.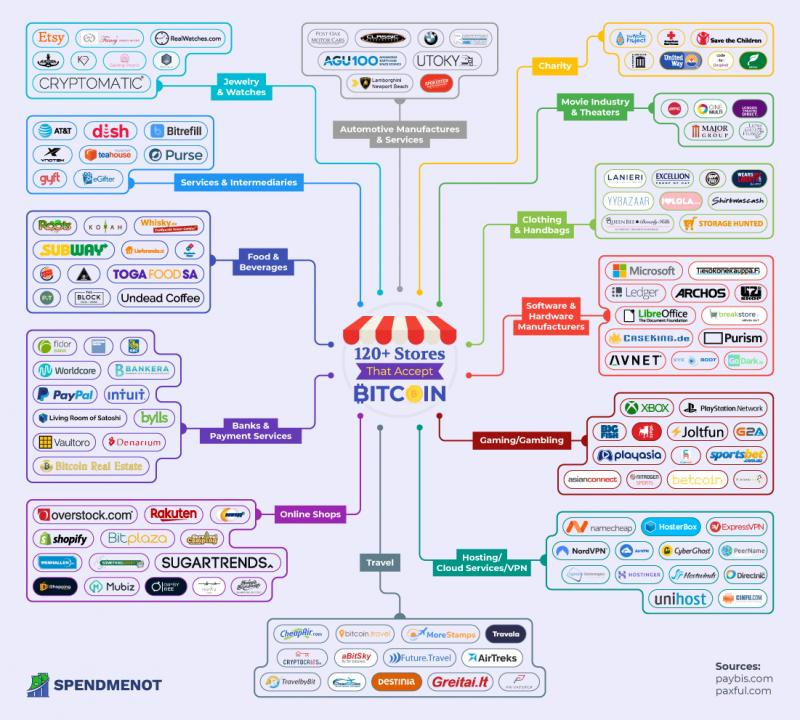 Also right now you can buy stuff with Bitcoin/Crypto within loads of shops because of pre-loaded visa cards ie Coinbase Visa debit card or from other companies.
Soon if we have enough cards you wont care what shop this is - you will just pay with card and nobody will know you have used BTC in the middle.
REAL WAYS TO MAKE PASSIVE INCOME FROM CRYPTOCURRENCY - DOWNLOAD FREE EBOOK NOW