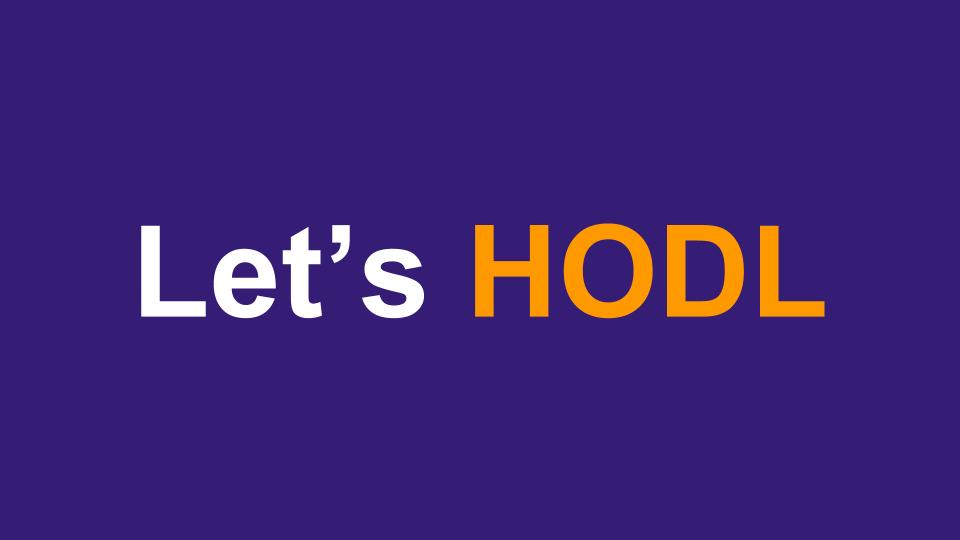 I have a confession, I started a secret hodl. I've felt bad hodling onto this secret and can't hodl it in any longer. I grabbed a little bit of EOS about a week ago and just picked up my second stack today.
I started my EOS journey after seeing how hyped @stackin was on the coin. I love his blog and I think he's the only guy on Steemit as big on ICON as I am. So I figured if he was huge on ICON and also EOS why am I not stacking EOS? So I did what any sane man would do and started up my EOS stack.
There is a bit of a link between EOS and Steem, with @dan being a fairly prominent figure on Steemit. I think it's really cool for a coin to have an actual presence on Steemit. Feels like there is a little bit less of a divide between users and devlopers and I'm all for that.
Here's how the project looks so far:
| EOS Owned | Current Price |
| --- | --- |
| 11.45 | $12.80 |
| Investment | Current Value | Net Profit/Loss | Profit per Day |
| --- | --- | --- | --- |
| $141.72 | $146.56 | $4.84 | $0.61 |
We are a little bit behind our other investments and it's entirely possible we sneak in an extra buy or two of EOS. Price seems pretty good right now as EOS sits just on the bottom end of the top 10 on coin market cap. There should be some nice room for growth this year.
I haven't done a ton of research on EOS yet but I will be ramping that up to help me stay more informed on the project as it evolves. EOS is similar to a lot of our other projects as most of what we have been buying is platforms that allow development of DApps on them, pretty much anything that is a Ethereum competitor. Not that we are down on Ethereum, it just seems like a great application of blockchain.
I'm really excited about adding this hodl to the mix and can't wait to see where we end up at the end of the year.