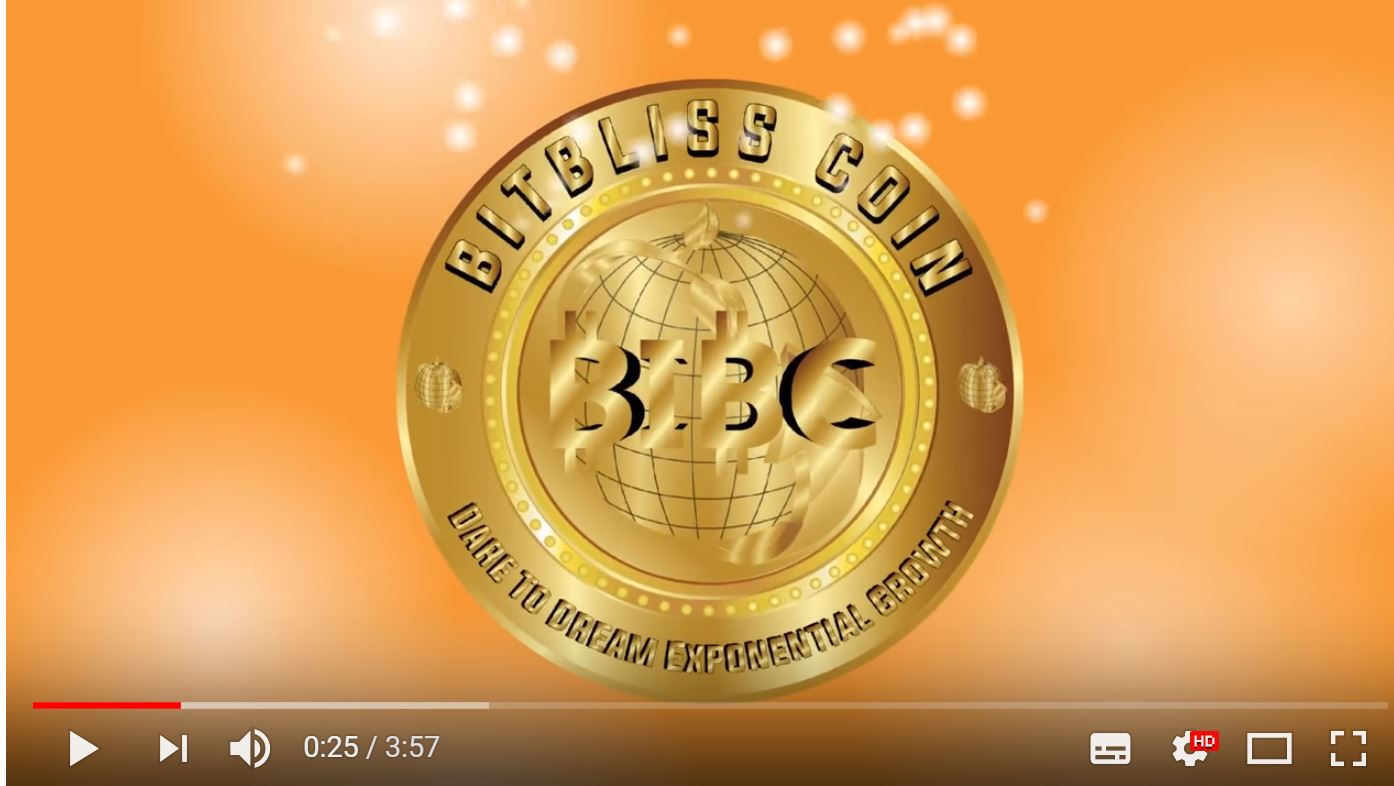 Today, I'm going to share about the Pros and Cons about the BitBlissCoin ICO project, if it's a scam and why should you care? The BitBlissCoin ICO is starting on Monday, February 12th 2018 at 4pm GMT.
If you've been in the cryptocurrency space in the last six months, then my guess is you are not a stranger to ICOs aka Initial Coin Offerings. In layman's terms, an ICO simply means that someone offers investors some units of a new cryptocurrency or crypto-token in exchange against cryptocurrencies like Bitcoin or Ethereum to build a product or service which is expected to give return to investors.
According to a recently released Coindesk report, $327 million was raised through ICOs in 2017, compared to $295 million that was realized through venture capital funding. Additionally, ICOs seem to deliver the goods faster than any other funding method.
Recently, a blockchain project named BitBlissCoin raised a mouthwatering $510,000 within 48 hours through a Pre-ICO, underpinning the growing significance of such platforms in the digital currency industry. Unfortunately, some ICOs do not serve a specific need. Like in any other investment, it's prudent to vet any ICO before committing your money to it.
BitBlissCoin is a decentralized peer-to-peer cryptocurrency learning platform. It operates as a decentralized Crypto eBookstore, decentralized Trading and decentralized eCommerce platform. BitBlissCoin building the Amazon-Kindle for cryptocurrency online education and ecommerce marketplace. On their medium page, they said "We are taking one category out of Amazon Kindly and building it our into a bigger category of its on. Just as Twitch took the category gaming out of YouTube and built it into its own large vertical, we are doing the same"
PROS:
1. BitBlissCoin brings new cryptocurrency products into the market
The BitBlissCoin ICO stands out on the strength of its underlying products. These include a cryptocurrency ebookstore, an all-in-one eCommerce platform and a Debit card. The BitBlissCoin e-commerce platform seeks to provide merchants and other users with a convenient payment system. The Altcoin Crypto-centric Ebookstore touted as the world's first e-book store that will exclusively feature cryptocurrency books.
2. BitBlissCoin offers new income generating opportunities for investors
Unlike most ICOs which fail to create a tangible, working model of generating revenue for investors, BitBlissCoin differentiates itself from the norm. It seeks to introduce a total of six income generating opportunities alongside its main products such as Publishing, Trading, Referring, Staking, Mining and Affiliating.
3. BitBlissCoin ICO solves problems
Want to invest your funds for a worthy cause? The BitBlissCoin ICO seeks to solve key problems in the financial sector. First, the project is introducing a faster, more efficient and cheaper methods of payment that is aimed at phasing out traditional transaction methods. Another challenge that the ICO seeks to address is financial illiteracy. Even with the popularity of crypto currencies and their underlying technology, few people understand how the coins works. BitBlissCoin e-book store enables a huge number of people to understand everything about the cryptocurrency industry.
4. The ICO project brings financial services to the unbanked
Financial inclusion is a key challenge, especially in developing countries of Africa, Asia and Latin America. According to a Word Bank report, 2.5 Billion people across the globe do not have a bank account because of poverty, costs and paperwork involved in acquiring the same. The good news is that BitBlissCoin is bringing financial inclusivity to millions of people through its coin and related products. Investing in this ICO means you're taking part in making the world a better, inclusive place.
5. Limited Coin offer
Unlike some ICOs which supply hundreds of millions of coins in their ICOs, BitBlissCoin is capping its initial coin supply at 12.4 million coins, a realistic cap which nearly guarantees incredible returns for investors. The best part is the way the ICO seeks to forestall pumps and dumps. The fact that the ICO has installed individual caps on purchases shows its commitment to provide a level playing ground for all investors. To achieve this, the BitBlissCoin team has capped the minimum daily BitBlissCoin purchases per person at $50 and a maximum daily at $1000.
6. Experienced Team
The team behind the BitBlissCoin project are experienced blockchain experts, cryptocurrency investors and developers. Head over to the website to meet the team here: http://bit.ly/bibccryptoboss
CONS
ICOs promise high returns on investments and any investor knows the thrill of being part of a project that could become the next big thing. However, like with any high return investment, ICOs are risky in nature. One of the cons of investing in an ICO right now is the real danger of losing money through scams. This is not specifically a BitBlissCoin problem but rather an industry wide problem and because the BitBlissCoin ICO comes at a time when cyber crime is on the rise, the BitBlissCoin team advises investors to desist from directly sending money from an exchange wallet.

Individual caps on purchases might discourage some investors. Given the major benefits of the BitBlissCoin platform, investors wishing to invest significant amounts might feel discouraged by this limitation. While it's a well-meaning limitation, it might be a hurdle for large scale investors. But some of us know a way of overcoming this 😉
Overall, the benefits of investing in the BitBlissCoin project far outweighs the risks and I do not think BitBlissCoin project is a scam. If you are an investor keen on investing in a unique, problem solving ICO, the BitBlissCoin crowd sale promises more than just profits.
The BitBlissCoin ICO is starting on Monday, February 12th 2018 at 4pm GMT.
You may join the BitBlissCoin crowdale using my referral link: http://bit.ly/bibccryptoboss
As always, do your due diligence. I am not an investment advisor and this is not investment advice.