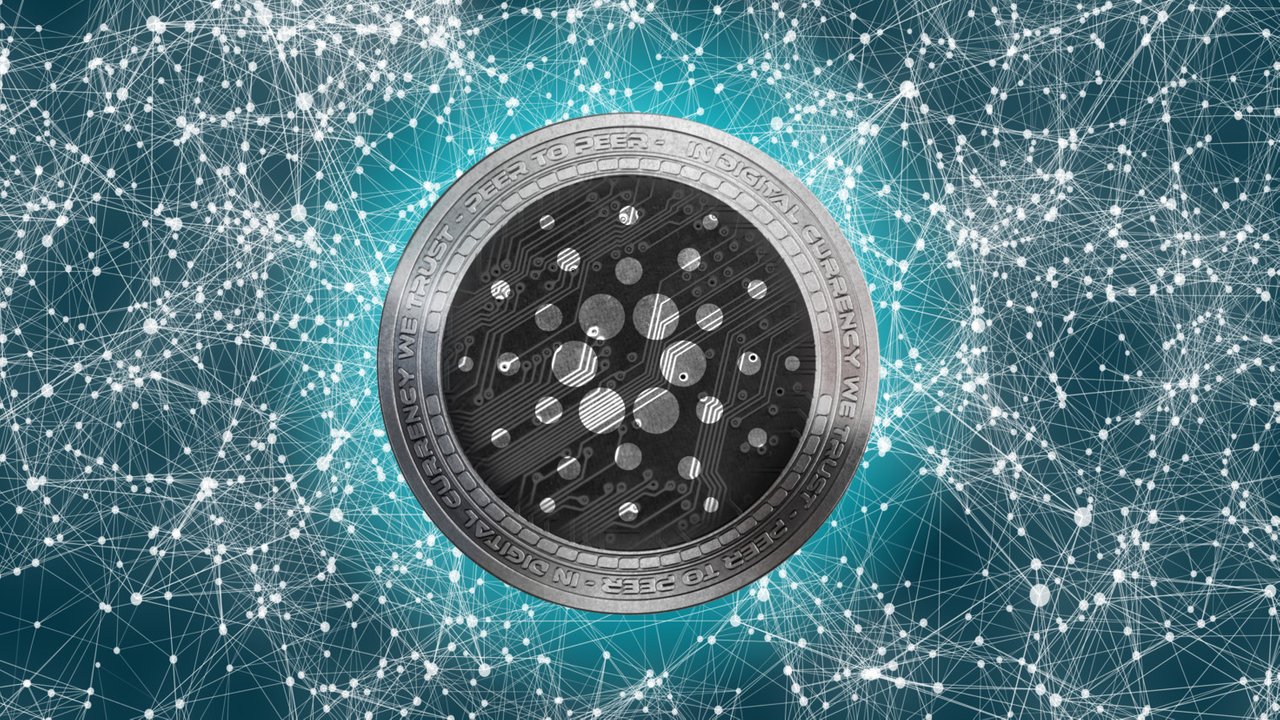 Cardano is now a top-three cryptocurrency
It's been a good couple of weeks for Cardano, which is currently swinging around the $1.27 mark, a 13% increase over the last 24 hours.
With record-breaking trading volume of more than $14 billion, which represents an increase of more than 80% over the last 24 hours, Cardano looks stronger than ever and hit a new all-time high of $1.29 earlier today.
As a result, Cardano claimed the third spot of the table with $39.5 billion worth of market cap. However, there's still work to be done before it can beat its record high against BTC.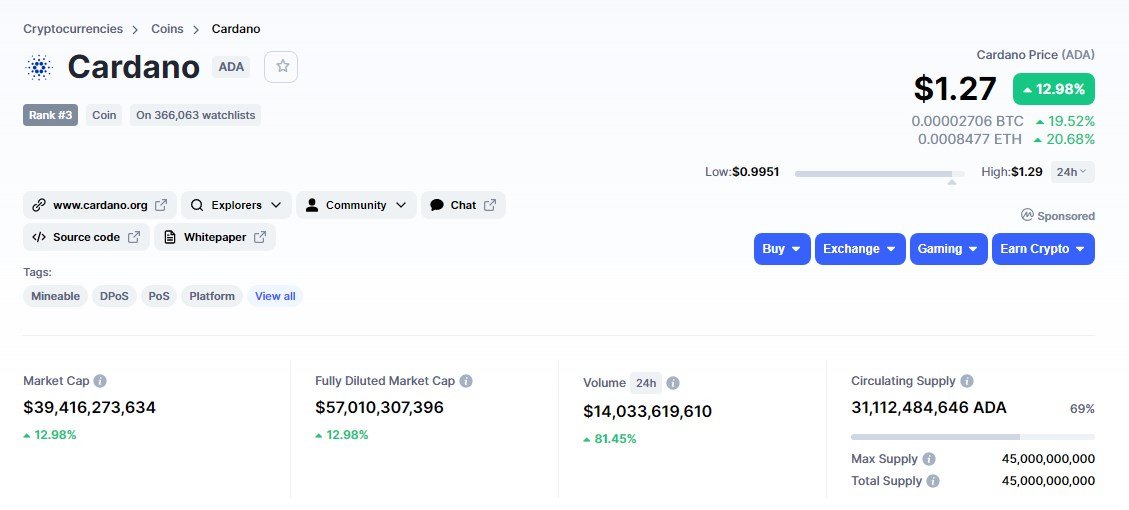 ADA beat its 2018 all-time high six days ago surpassing the $1.13 mark, and has been climbing up consequently, showing signs that it's now ready to explore new highs.
The open interest for ADA futures also rose to $580 million, surpassing Litecoin (LTC) to become the third-largest derivatives market.
Source: coindesk.com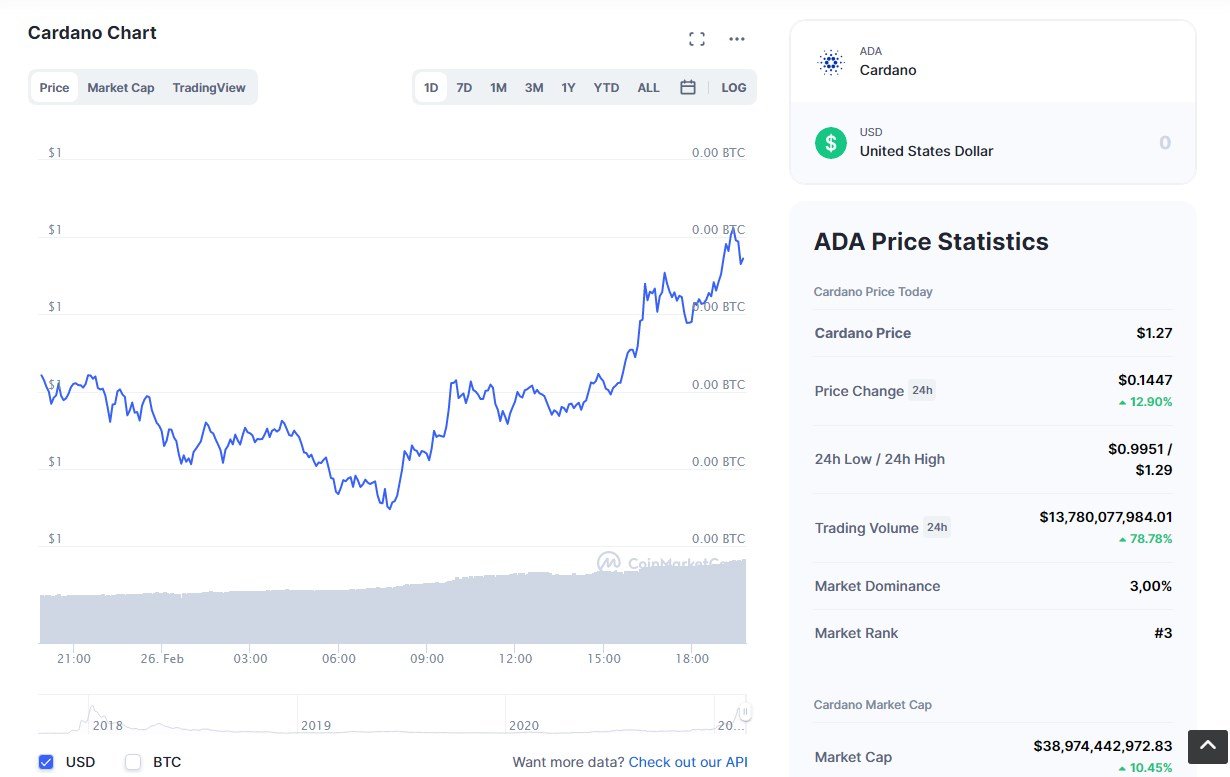 The best part is that it is performing like that on a day when almost everything else is in the red. The hype around the project has been growing in the past few weeks after the integration of the Mary upgrade to Cardano's testnet.
On Feb. 3, Cardano conducted a hard fork and successfully integrated the Mary upgrade to the testnet, transforming the blockchain into a multiasset network similar to Ethereum.
Source: coindesk.com
Maybe that explains why Cardano has been racing lately, and there is probably a lot more to come judging by the progress being made.
It is worth mentioning that Cardano founder Charles Hoskinson posted a Tweet yesterday, hinting Mary would be live on the mainnet on Monday. We have witnessed record-breaking trading volumes for ADA ever since.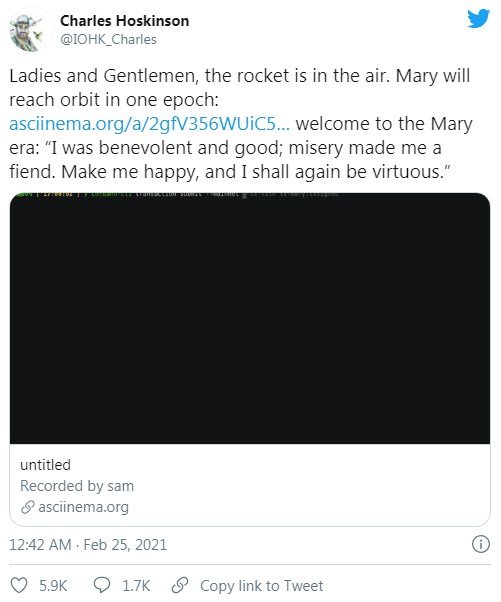 Smart contract functionality is the key component of the Mary upgrade and is expected to usher in a new era of functionality for the Cardano ecosystem. Once integrated, decentralized finance applications will be able to operate on the network and provide an outlet for users who are looking to escape high gas fees on the Ethereum network.
Source: coindesk.com
ADA is currently trading at $1.265 on Binance, after a couple successive green candles appeared and dragged the cryptocurrency to the top three.
It will probably decline a bit in the next couple hours, but I can see it exploring new highs thereafter and in the next few weeks. Of course, this is by no means financial advice, it's just my humble opinion. DYOR and stuff.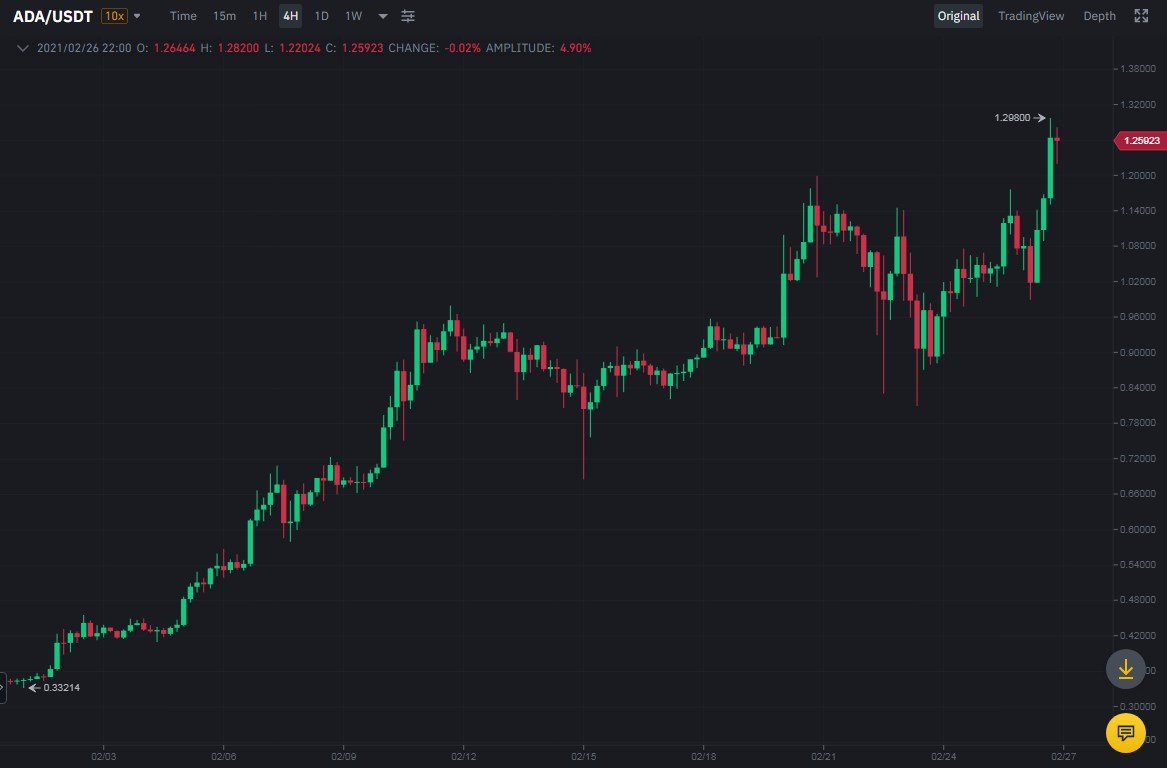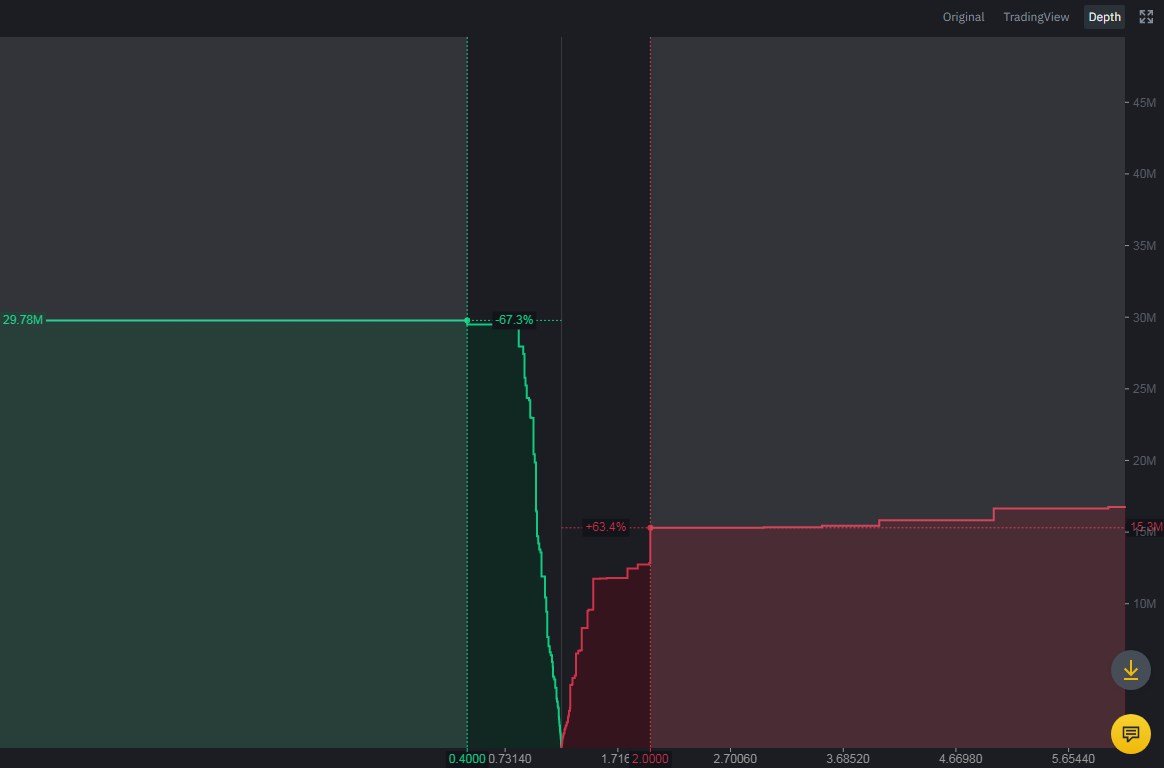 ADA/USDT market depth on Binance looks sweet as far as I'm concerned, with a sell wall of approximately 13 million tokens at the $1.7 mark and a bit more than 15.3 million tokens waiting to be grabbed at the $2 mark.
The market is extremely busy at the moment and things keep changing in the blink of an eye, but sell walls keep moving North for now. Nobody has a crystal ball though, so you never really know what's next, but the signs are good.
Good times for ADA holders and long-term investors, and I can't help but think there will be more of the same with all the work being done on the network and with smart contract functionality becoming a reality for the Cardano blockchain.
Are you holding ADA?
---
Thank you for your attention
Alright guys, that's it for now. I sincerely hope you learned something new today. Thank you for taking the time to read those lines.
Just my two cents. This is by no means financial advice. Just sharing my personal views and experiences. Please do not take my word for your investment choices, and always do your own research.
Stay safe and have a good one,
@lordneroo
---
Image Sources: 1, 2, 3, 4, 5, 6
---
---
Best Faucets to Earn Crypto with Zero Risk (Affiliate Links):
Best Exchanges to Trade Crypto (Affiliate Links):
Best Platforms to Earn Crypto for your Content (Affiliate Links):
Connect with me Here:
---
Posted Using LeoFinance Beta