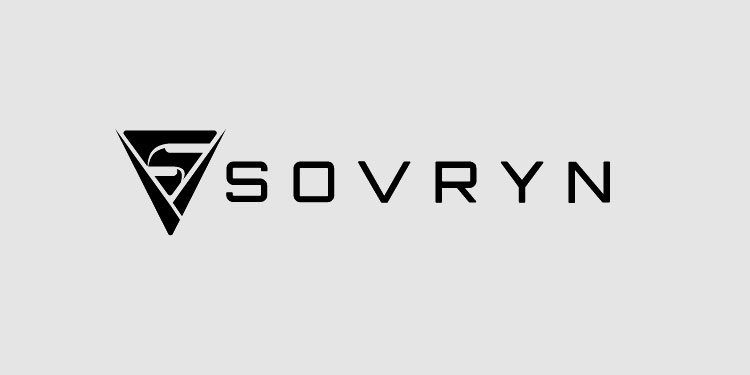 $1.25 million will be invested in a bug bounty program.
London-based DeFi project Sovryn raises $10 million in Bitcoin through the presale of its governance token, and a small part of it will be invested in a bug bounty program.
As announced in a recent tweet, the presale of the token SOV at a price of 9,736 satoshis per token was successful, bringing in another $10 million in Bitcoin, which takes the total digital assets funds raised by Sovryn to $16 million: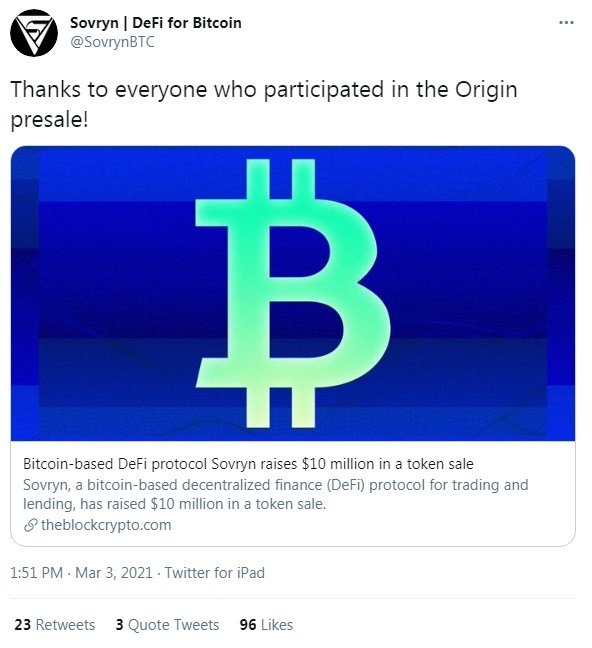 Sovryn, the Bitcoin-based decentralized finance (DeFi) protocol, announces that the Origin presale of its governance token SOV, has raised the equivalent of 10 million USD at a price of 9736 sats per SOV at current prices.
Source: sovryn.app
In a follow-up tweet, they announced that they have decided to dedicate a part of the funds in order to test the security of Sovryn smart contracts by offering a bounty of up to $1.25 million.
The program will offer white hackers the opportunity to grab a bounty worth up to $1.25 million if they can spot vulnerabilities in the Sovryn smart contract.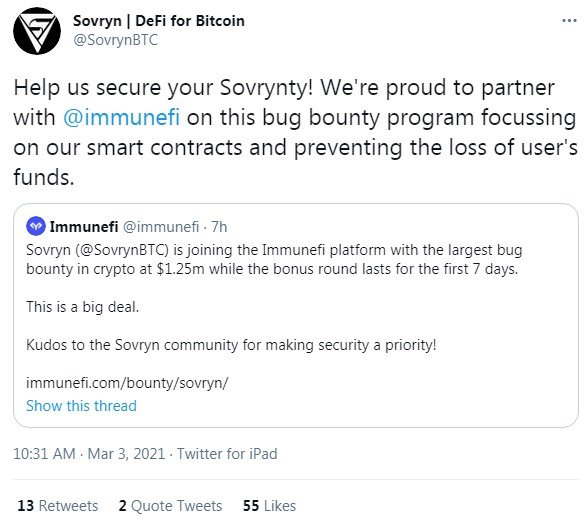 This raise has allowed the leveraging of Immunefi to run one of the largest single bug bounty rewards in history, offering white hat hackers up to $1.25m to uncover critical bugs relating to the Sovryn smart contract.
Source: sovryn.app
Immunefi co-founder Travin Keith thinks the bounty program will incentivize both white hats and black hats to contribute to this effort by disclosing bugs, as we are talking about recrod-breaking bounty awards, and Sovryn Co-Founder Edan Yago believes that the network's security will eventually emerge even stronger thanks to the bounty program.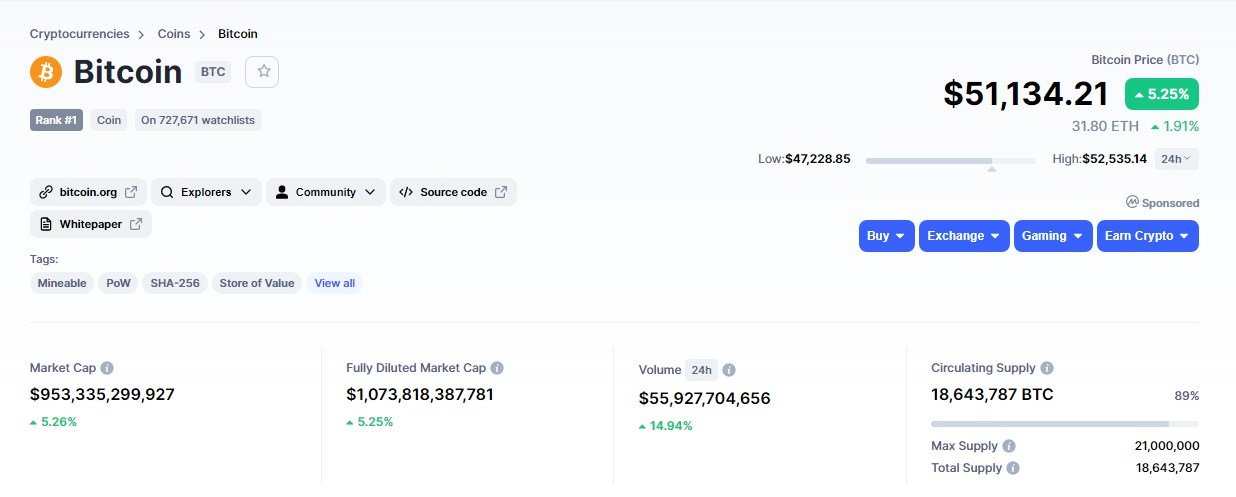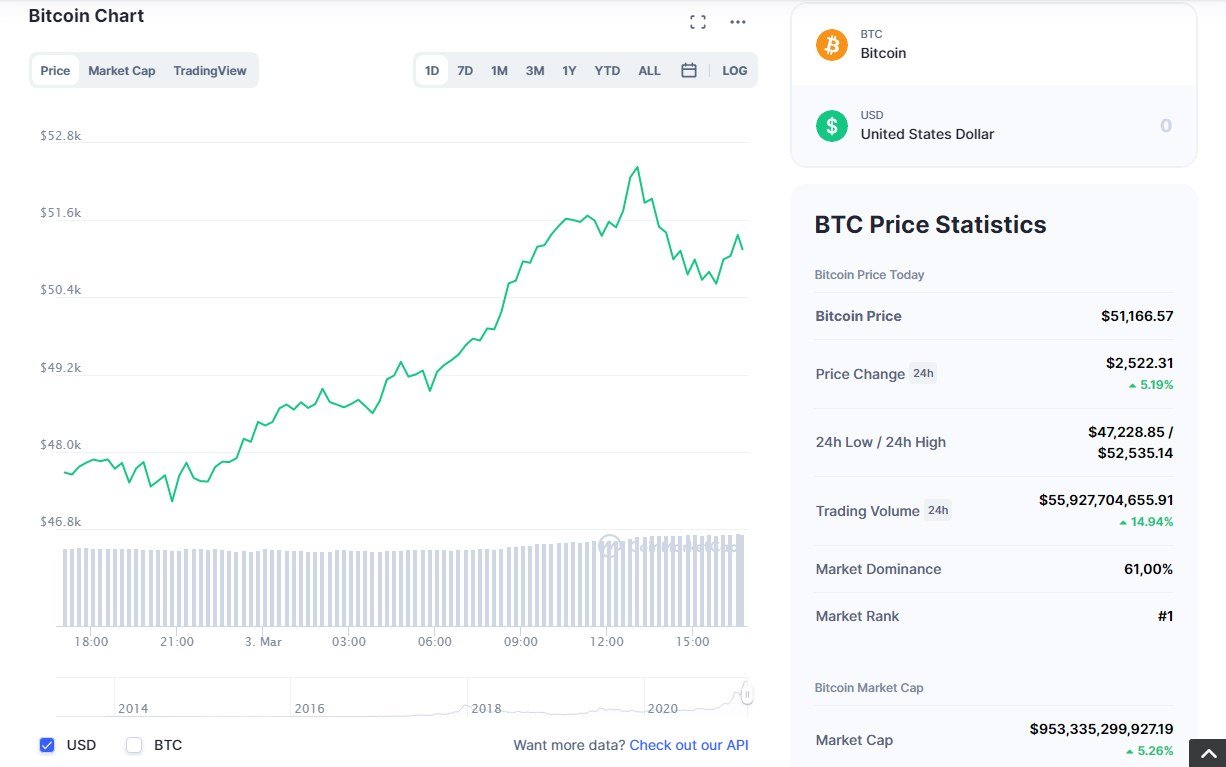 In the meanwhile, with a total market cap of roughly $1.07 trillion, Bitcoin is swinging around the $51k mark, an increase of approximately 5.2% over the last 24 hours.
BTC/USDT market depth on Binance indicates we may explore new highs soon, and data provided by Glassnode supports this claim, as it reveals that Bitcoin's monthly liquid supply net change has gone negative for an extended period of time: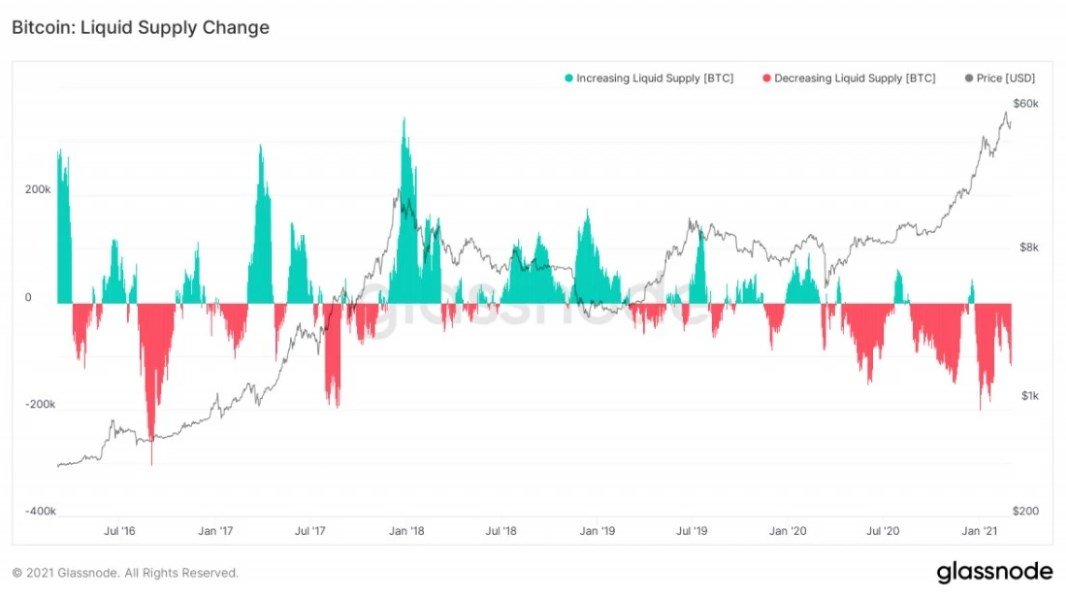 This serves as a sign that institutions are buying more per month than what's being mined, and this will probably lead to an increase in value in the coming months, as the amount of Bitcoin circulating freely is getting smaller with time.
As of Monday, there were only about 4 million BTC in constant circulation and available for buying, trading and selling, according to Glassnode. The 30-day net change of BTC supply held by liquid and highly liquid entities has been in the negative territory since last April, except for a short stint between July and August and again briefly in December.
Source: coindesk.com
This is extremely bullish news, but then again this post is by no means financial advice. However, taking everything mentioned above into consideration, and also considering the fact that president of Bianco Research and Bloomberg columnist, Jim Bianco, believes cryptocurrencies are 'recreating the entire financial system', I think it's safe to assume that the space has been attracting major attention lately.
More and more big players are getting interested in the game, and more and more BTC tokens are removed from the exchanges and locked away in vaults. I think we can be optimistic about the future of the cryptocurrency industry, no? I would love to hear your thoughts in the comments below.
Thank you for your attention
Alright guys, that's it for now. Thank you for taking the time to read those lines.
Just my two cents. This is by no means financial advice. Just sharing my personal views and experiences. Please do not take my word for your investment choices, and always do your own research.
Stay safe and have a good one,
@lordneroo
---
Image Sources: 1, 2, 3, 4, 5, 6
---
---
Best Faucets to Earn Crypto with Zero Risk (Affiliate Links):
Best Exchanges to Trade Crypto (Affiliate Links):
Best Platforms to Earn Crypto for your Content (Affiliate Links):
Connect with me Here:
Posted Using LeoFinance Beta