All the information you need to get you started in the cryptocurrency world
Dislaimer: one link provided contains a referral. That means if you klick the link and open an account and  purchase a license, I will get a little bonus from that website. If you find my post useful I would humbly ask you to use this link. Thank you! However, next to the referral is also a clean link without referral.
The purpose of this post is to give you a general overview over helpful websites and exchanges related to cryptocurrencies. I will not explain in detail how to buy coins fom specific exchanges but rather explain the process of opening accounts in general. If you are new to cryptocurrencies you may find this information useful. 
Theres more than Bitcoin?
Yes there is. Bitcoin is probably the cryptocoin everybody knows. However in the last few years lots and lots of other coins have been created. These coins are called altcoins. You want to buy some coins, get information or engange in the countless communities? Just keep reading :)
Where can I obtain cryptocurrency? 
Cryptocurrencies are obtained on exchanges. You can not buy them from banks. The biggest exchanges are 
Those exchanges however mainly sell only the biggest coins regarding total market capitalization like Bitcoin, Litecoin and Ethereum. 
Another popular exchange for altcoins is bittrex.com. 
I want to buy!
Usually to be able to buy and sell at those exchanges you need to set up an account and also verify your identity with your ID and some kind of proof of residence. This verification can take many days, especially since bitcoin made another big leap towards 20000$ and people get more and more aware of cryptocurrencies is general. 
After the verification you need to deposit money with the exchange (which also takes a couple of days to complete). That means you make a transfer from your bank to the company that runs the exchange. As soon as the money has been deposited to your account balance you are good to go and can finally buy your favourite coins. 
Useful websites
Here you can check cryptocurrency market  capitalizations (also just "marketcap") and the total supply of coins. Marketcap is the total amount of money in circulation for any given coin. Bitcoin for example has a marketcap of ~ 250 billion$ and a total coinsupply of 16.781.850 BTC. Clicking any coin gives you a more detailed view of the pricechart but also helpful websites and community options as well as a list of all exchanges you can use to purchase that coin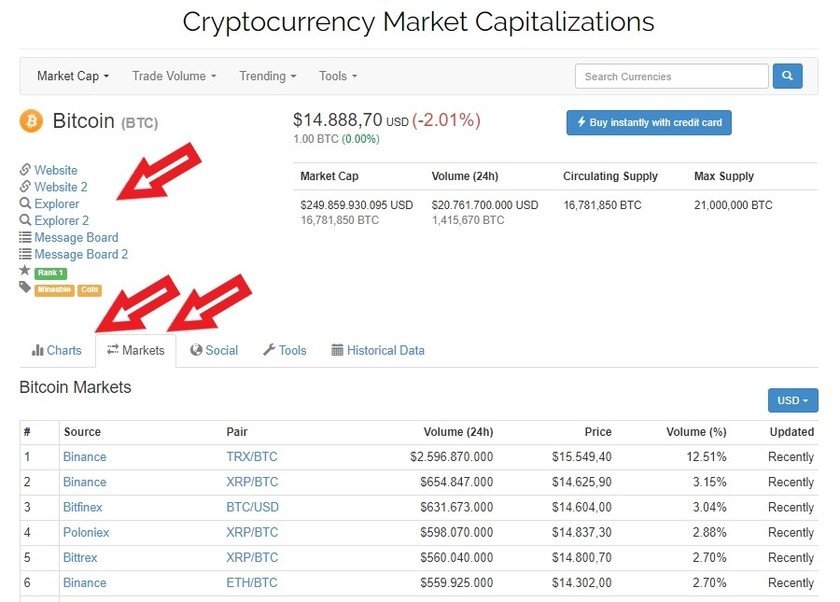 Tradingview.com is a great (and free) website to watch live pricecharts. After registration you can create a watchlist with you favourite coins (also stocks, fiat currencies, etc. of course). There a tons of tools available for chart analysis and price prediction if you are into that kind of thing.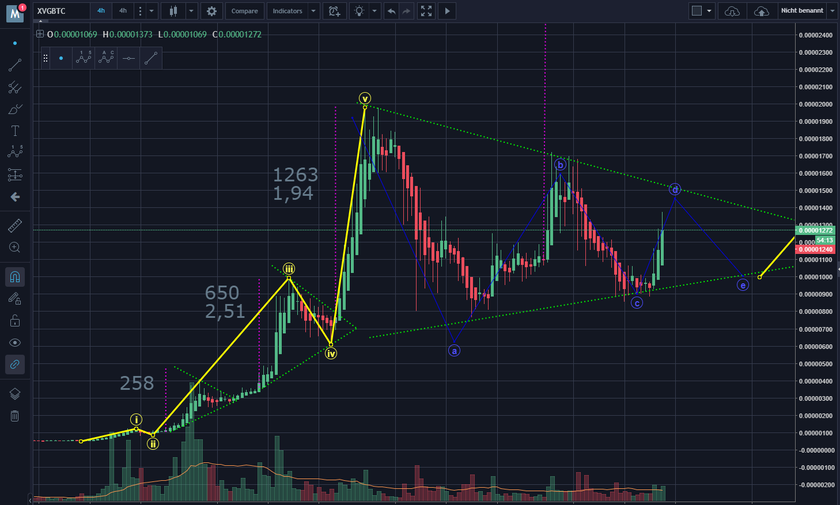 https://cointracking.info (non-referral: https://cointracking.info/)
Great site to track all your coins. You can import your exchange trades and get detailed reports about pretty much everything you can imagine regarding costs and profits. As a main feature you can also easily create tax reports with just a few cklicks. Keep your government happy 😊 
The website is free for up to 300 transactions. If you have more, then you need to purchase a license.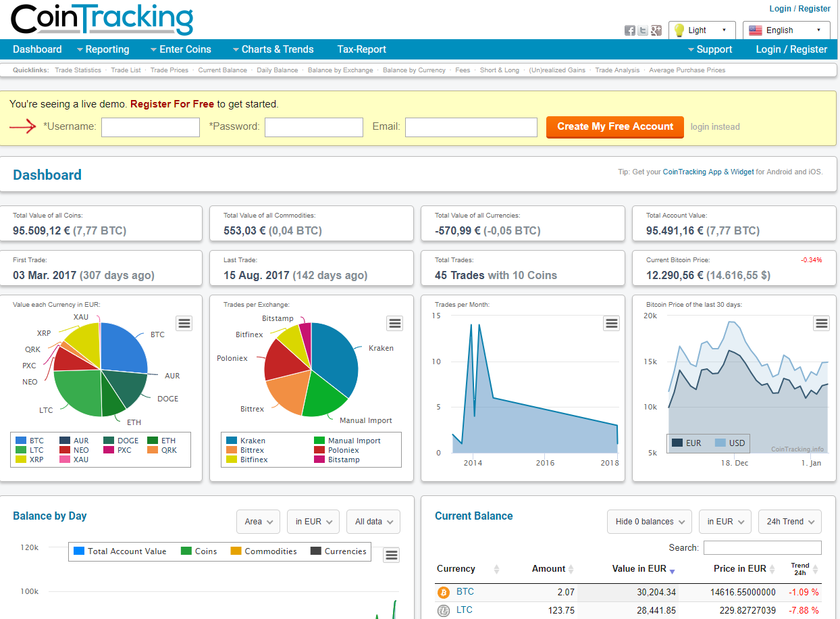 Look on reddit for your favourite coin subreddits. There are a lot of high quality subs with great content and discussions. But beware: there is also a lot of disinformation going on. Take everything you read here (or on any other social media for that matter) with a grain of salt :)
I hope you found this information useful. If so I would be very grateful for your upvote. Thank you!