Ok so as most people know by now, Verge missed the NYE deadline for releasing Wraith Protocol. People have spread alot FUD, mostly Haters, and Weak traders that panic sold their coins at a loss. Wraith Works, do not panic sale, HOLD, and soon its the MOON.
Now lets Learn to Mine Verge !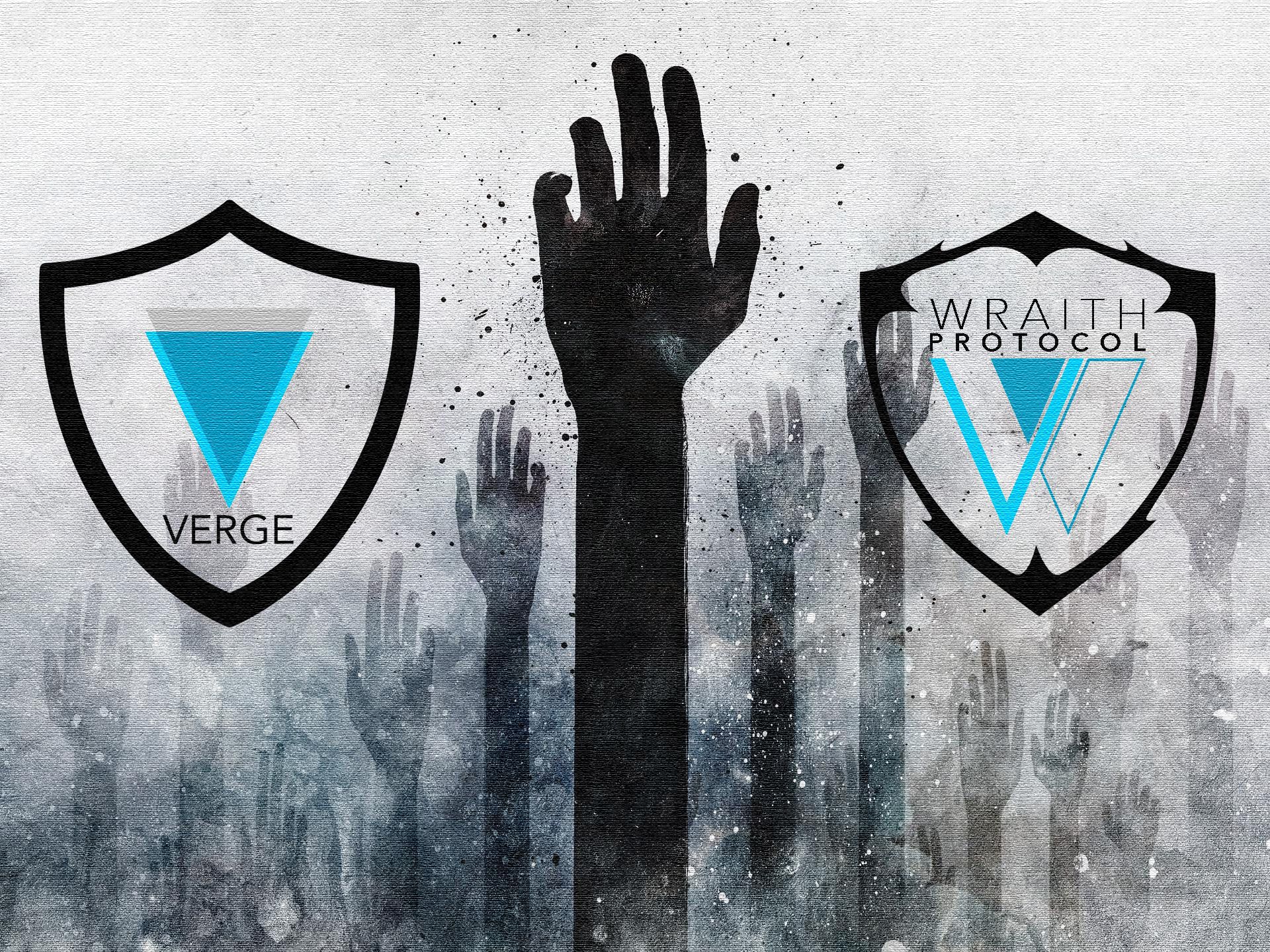 Official Website of Verge - https://vergecurrency.com/
** Link to Verge Wallet - https://github.com/vergecurrency/VERGE/releases**
Specifications
Symbol: XVG
Algo: Scrypt, x17, groestl, blake2s, and lyra2rev2
Block Time: 30 seconds
RPC port: 20102
P2P port: 21102
SOCIAL MEDIA , ETC...
https://www.facebook.com/VERGEcurrency/
https://twitter.com/vergecurrency
https://bitcointalk.org/index.php?topic=1365894
https://www.reddit.com/r/vergecurrency/
https://discordapp.com/invite/vergecurrency
https://www.linkedin.com/company/18250951/
https://www.instagram.com/official_vergecurrency/
https://vergecurrency.com/blog/
https://steamcommunity.com/groups/vergecurrency
MINING TUTORIAL
Go to the VERGE wallet link I provided and download the latest wallet for your OS. I will using Windows for this Tutorial only.
Make you an Address - Make it Stealth if you like.
Here is my XVG Address - DCgeaqPpdB8z8CtyrhbEB4NxoGrZCnKjDu It should look like this.
If this Tutorial helps you, feel free to send a couple XVG my way (NOT REQUIRED) lol
Go over to https://verge-scrypt.miningpoolhub.com/ and if you do NOT have an account create one.
Once you are logged in, Click on WORKERS
Under Add New Worker ** type in anything you want "example" WORKER NAME = WRAITH, WORKER = PROTOCOL
It would look like this under WORKER CONFIGURATION -YourLoginName.WRAITH** Password would be = PROTOCOL
Now click on WALLET
under PAYMENT ADDRESS put in your Verge address you made in the official wallet earlier.
mine is DCgeaqPpdB8z8CtyrhbEB4NxoGrZCnKjDu for example. DO NOT PUT MINE, PUT YOURS!!!
Next Download your MINER This is what your will use to actually MINE Verge.
I will be demonstrating how to use AMD in this tutorial, however Nividia should be similar.
MINING VERGE WITH AMD
http://coin-lab.com/wp-content/uploads/2014/02/cgminer-3.7.2-windows.zip/
Unzip the folder - Anti-Virus warnings are FALSE !
Windows Defender or Anti-Virus software might cause issues with mining either Disable them, or allow the miner to work around them.
Inside the Miner Folder create a new text document name it START save it as START.bat it has to end in .bat and not .txt
Edit this file, and put this inside of it , clear anything else that is inside.
cgminer --scrypt -I 20 -o stratum+tcp://hub.miningpoolhub.com:20523 -u username.workername -p workerpassword
NOW we will be changing some things so bear with me .
In this section
stratum+tcp://hub.miningpoolhub.com:20523 -u username.workername -p workerpassword
Change UserName.WorkerName to the name you created before on MiningPoolHub which was YourLoginName.WRAITH
But instead of YourLoginName.WRAITH put whatever you picked there.
Where it says WorkerPassword - Put in the password for your worker you created on MiningPoolHub which was PROTOCOL - But instead of PROTOCOL Put what ever password you came up with there instead.
Save the File
Now on Mining Pool Hub click on DASHBOARD this is where you can see your Hashrate, and how much you mine etc.
Now go into the Miner Folder and Click on the file START.bat this will start the miner and begin your Journey.
When you have mined enough verge and you are happy go to WALLET and transfer it out to your Verge Wallet. From here you can send it to an Exchange, another Person, Etc.
I hope this helps someone Thank You.