Yes, I plead guilty. :D
Even after my crypto portfolio has grown considerably beyond being measured in 'Satoshi', I still can't help it:
free little fractions of coins from faucets and the like are just too cute and tempting, and I feel less bad when I use those 'gifted' coins for gambling or risky mini-trades...
One of my favorites (stable & fair operation for a looooong time now) is Freebit.co.in
They have an hourly faucet, and a very addictive (and lucrative, if you stay disciplined and follow a good betting strategy) high-low dice game. You can either gamble whatever you won from the faucet, or deposit your own coins in case you are confident enough. A bonus point reward system and daily interest payments on your balance makes the whole thing even more attractive.
As of today, they have started to offer in-browser mining as well.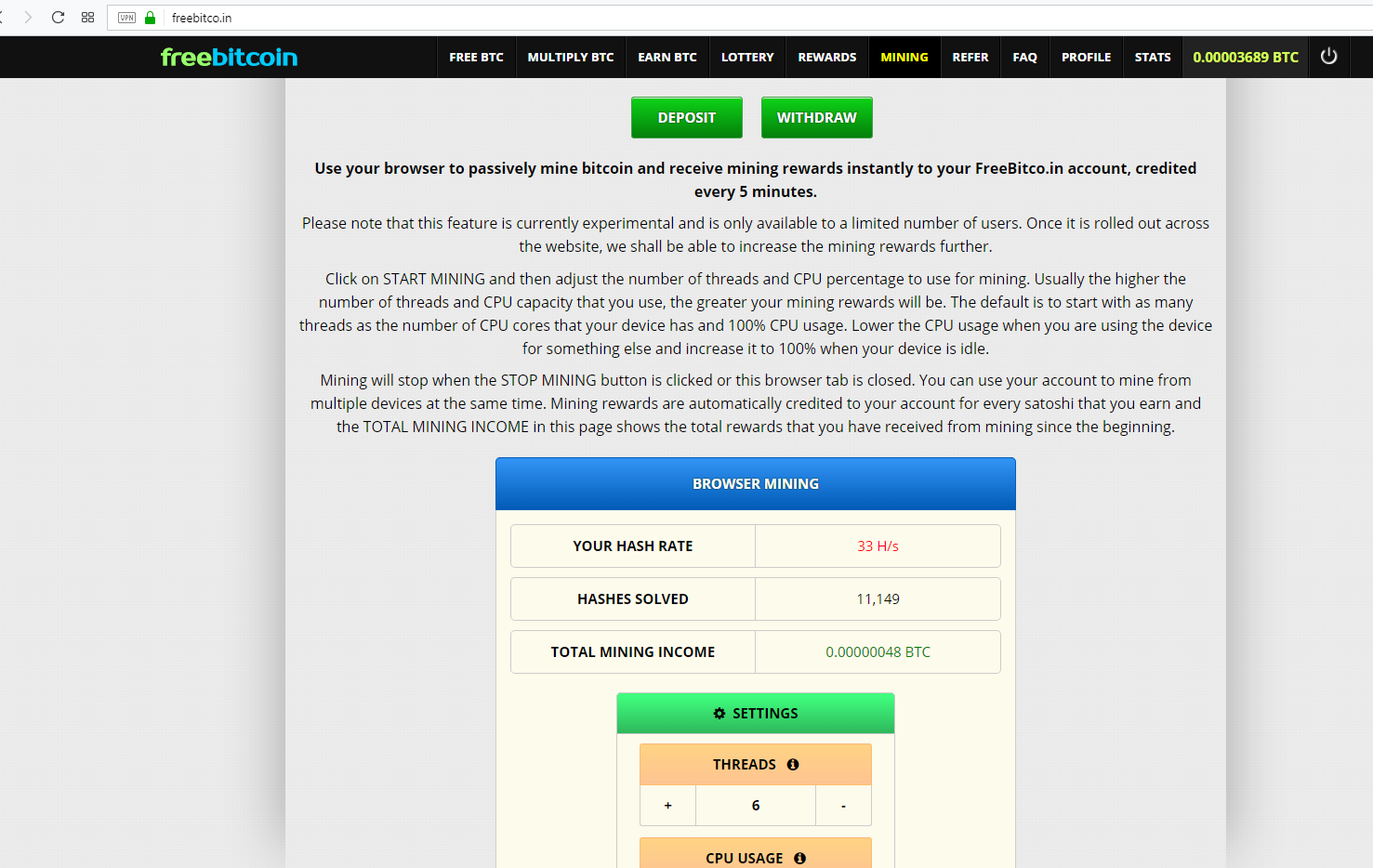 On cooler days and whenever you just don't need your comp that much, you can let their mining applet crunch numbers in an open browser tab (works even in the background), and slowly but surely your CPU will churn out hashes and Freebit.co.in will credit your account with additional Satoshis.
Of course you are NOT actually mining Bitcoin in this case - Bitcoin mining has been taken over by cartels and specialized hardware, CPU mining would be an utterly futile waste of time and electricity.
You are mining Monero for them (as confirmed by their very fast, helpful and friendly support), using the free Javascript Monero miner from CoinHive - they convert in the background and credit you with some Satoshi.
No, you are not joining the new crypto elite anytime soon by browser mining, but it is still fun, does not do any harm (you can even choose how many threads to run and how much CPU time the miner should use...) and you have some Satoshi more for your gambling experiments...
Happy mining! - and kudos to Freebit.co.in for improving their service further and further!
If you are not yet a Freebit.co.in user and want to give it a try, you can sign up >>> by clicking here <<<
If you already are, just log in and look for the 'Mining' tab in the menu - they are making it available to more and more users over the next couple days.