As the pokerking platform continues to grow and is recording continual increase in the daily users of the platform I can confidently say it's been an amazing ride so far as lots of achievement has been made and it keeps rolling in till date hence making it one of the fastest growing poker site in the world of poker game.
The platform keeps gaining ground on a daily basis and more new users keep joining the platform which is an impressive user growth I must say.
The team recently updated and released it's development plan for the month of April in line with its goal to be the one stop platform for poker.
April roadmap:
UI (Mobile Version )
MTT
Platform Optimization
Update of features based on Community suggestions
And so far so good the team has been working round the clock to meet up with the targeted roadmap for the month of April hence the UI mobile version has been updated according to the roadmap.
The new UI is user friendly, sleeky, easy layout with a nice colour blend which keeps the game mood going.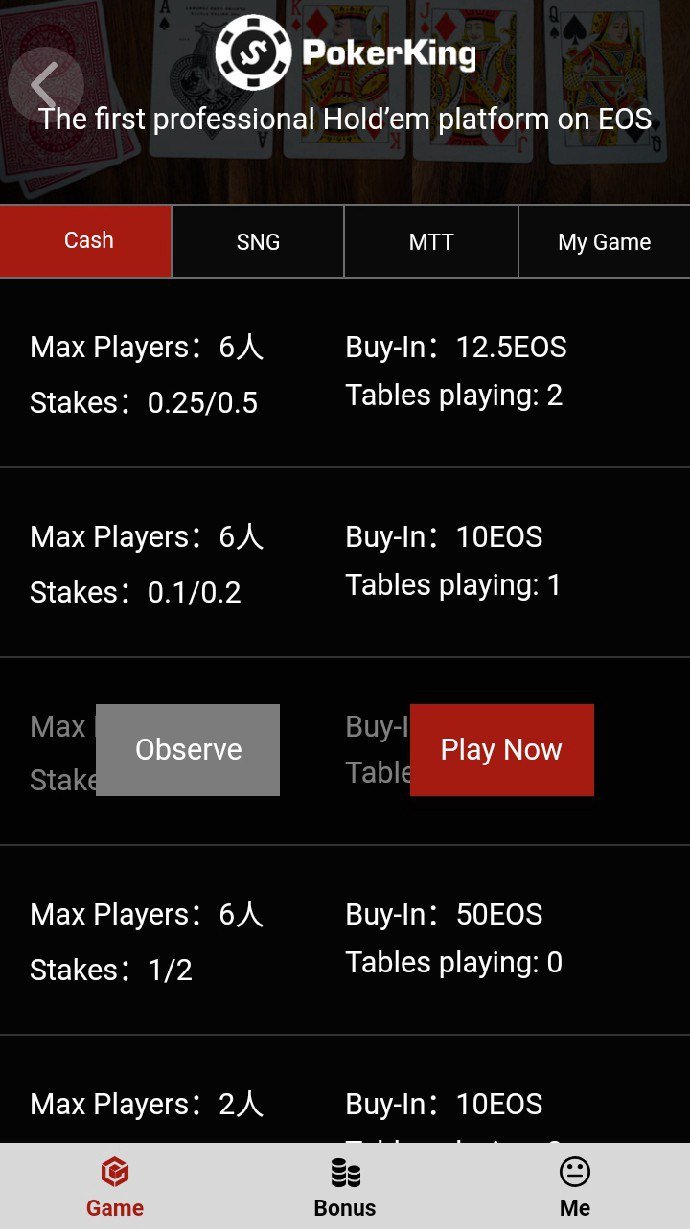 PokerKing is no doubt one of fastest growing poker platform with over 96% KING staked right from the inception. This shows how committed and devoted the community is. Exact 96.49% of the circulating supply of King tokens are currently staked.
PokerKing gives out an average daily dividends of 0.55% and putting all effort in momentum development of the platform, Our token holders are at a ease and more confident in the future of the KING platform.
How do I stake?
Everything had been set and made easy for our players on KING platform, once you acquire your KING token from playing on the platform or buying on an exchange.
Without hesitating, just head on to the pokerking platform and click on "bonus" from the drop down menu click on stake, then "stake" and keep the game "alive." KING wish you happy staking!
Join us now!
For more details you can refer to the links below:
https://www.pokerking.one/?ref=deemoesha123
Telegram group: https://t.me/PokerKing_official
Twitter Page: https://twitter.com/PokerKingone
Whitepaper: https://pokerking.one/assets/paper/PokerKing-WhitePaper-EN.pdf?v=2