Blockchain is getting attention via cooperation with ISO standards - LTO Network

---
---
This article gives you an introduction to what ISO is about, describes the cooperation between the ISO party and the blockchain project, and provides information about LTO Network's latest achievement.
Introduction
Much like the roads need traffic lights and modern states would not work without the rule of law, every important aspect in the fields of technology, economy, health care, and medicine needs ISO standards. These standards declare the correct limits, values, procedures, quality evaluation methods, and many others.
ISO Standards are a key part of our society as they ensure quality and safety in both products and services in international trade. ISO standards benefit businesses by cutting costs through improved systems and procedures put in place.
Governments can benefit greatly from ISO standards, as these can support common good by providing expert-approved global norms, and thus also pave the way to the global exchange of both goods and ideas. Many governments implement international standards and integration of ISO standards, therefore, ensures transparency for trading parties world-wide.
"Trusted standards mean that industry doesn't need to reinvent the wheel, that innovations will be compatible and work with existing technology, and that products and services will be trusted, too. Governments use standards as trusted solutions to complement regulation, and they give peace of mind to consumers who know they are not putting themselves or their families at risk." - Acting ISO Secretary-General Kevin McKinley
To extend the wheel analogy further, uses of the wheel as an instrument were initially very limited, but eventually, it permeated every aspect of the industrial revolution and the world it created. In many ways, the internet is the new wheel, and the blockchain works as its pneumatic tire - an enhancement to make the wheel even more useful and ubiquitous.
Nevertheless, there is still some uncertainty about how innovative an aspect this technology can prove for the IT infrastructure of the future. A lot will depend on what can be built on or around the blockchain technology. Implementing blockchain-based solutions to systems that deliver ISO standards globally is a great step towards adopting the blockchain technology thoroughly.
Some may still not believe that blockchain could ever transcend the pitfalls of being "just another technological buzzword". However, since this technology is starting to permeate areas like the ISO, banking, or identity protection, many have already started paying closer attention. And here comes the protagonist of this article: LTO Network, the blockchain-based ecosystem from the Netherlands.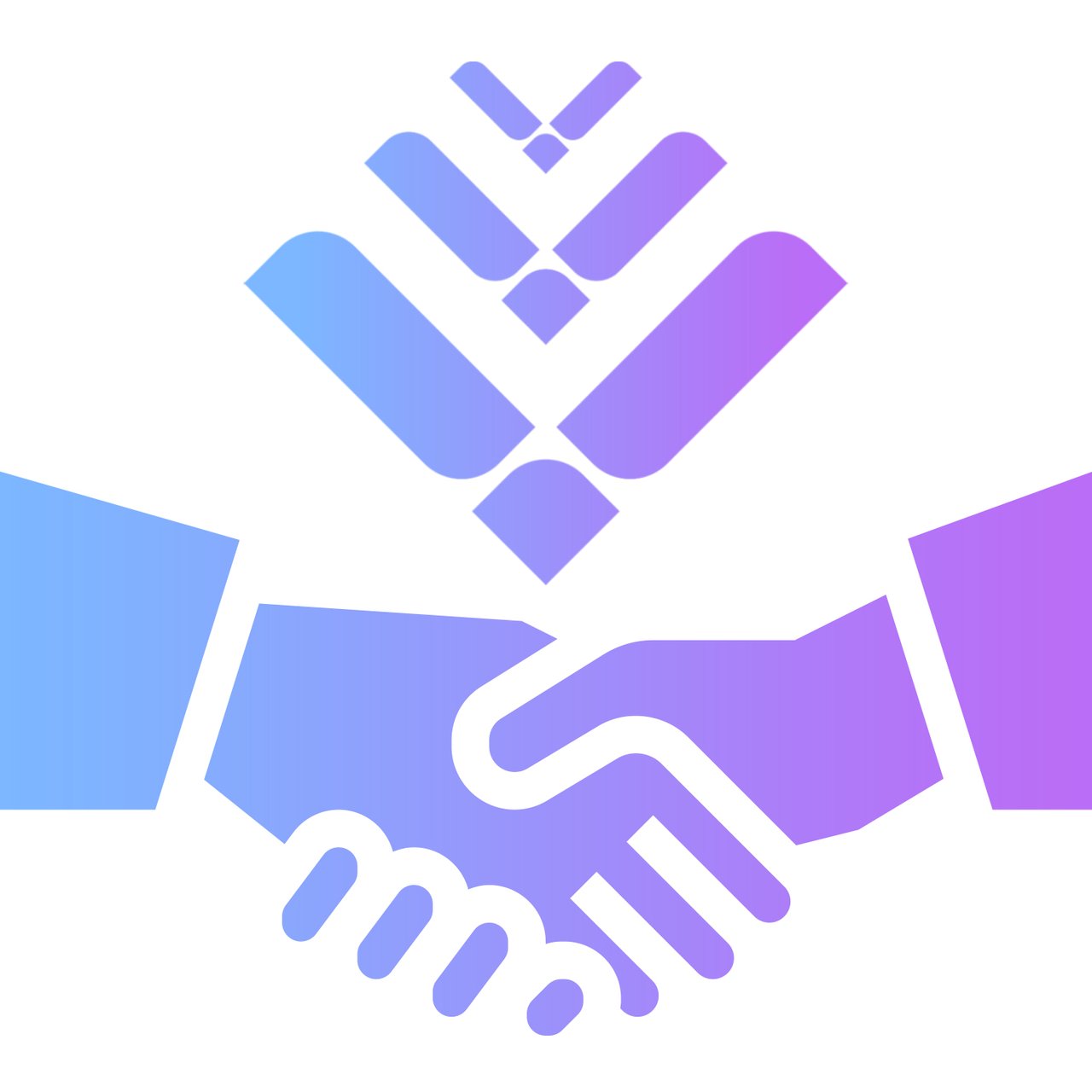 LTO Network partners with NEN
August 6 was not only an interesting day for the world of ISO standards but also an important day for LTO Network. LTO Network's go-getting CEO, Rick Schmitz, signed a significant contract with NEN, the Dutch Standardization Institute, and thus joined forces with another member of the ISO party.
LTO Network is a member of the blockchain standards committee and the International Association for Trusted Blockchain Applications (INATBA), and by utilizing LTO Network's hybrid blockchain, NEN has set the pace for other standardization agencies around the world to store standardization certificates on the blockchain in a decentralized manner.
LTO Network CEO, Rick Schmitz is very enthusiastic about this partnership and here you can read his response to one of public AMA's questions which has taken a place two days after the release of the above-mentioned announcement.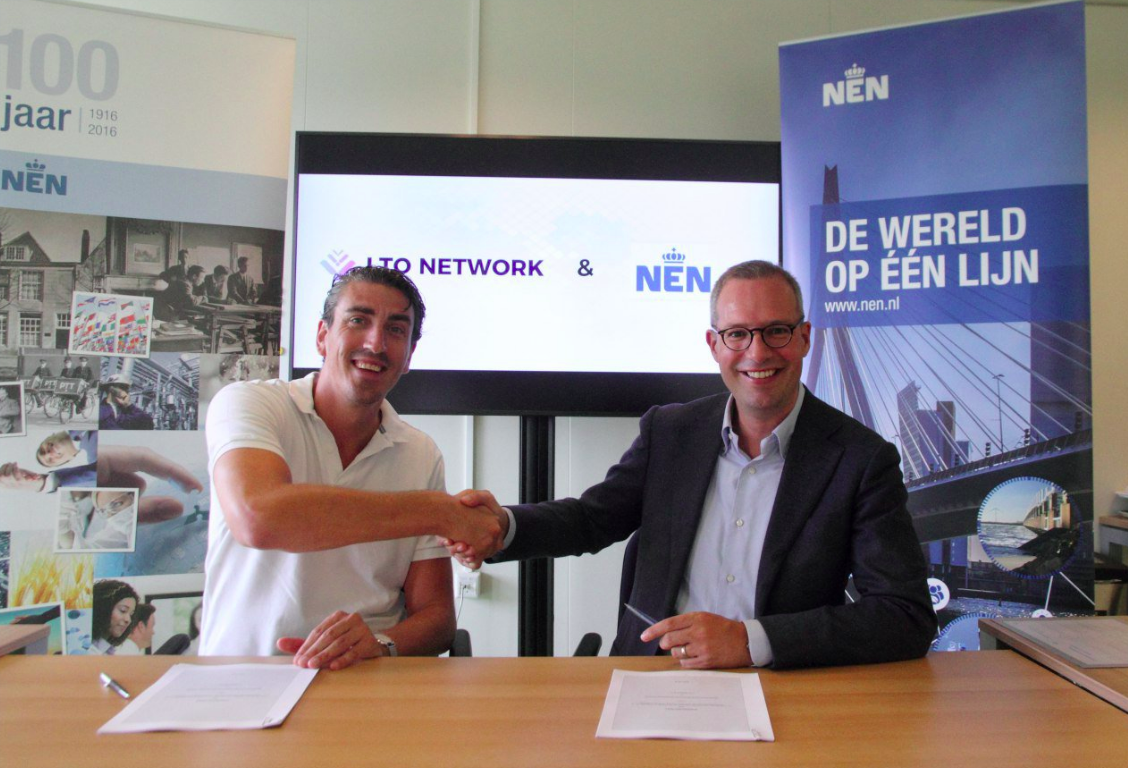 Q: Could you tell us more about your recent partnerships? What are your expectations from collaboration with NEN?
A: Yes, It's great to work on both sides with LTO Network. Defining the ISO - International Organization for Standardization for TC307 - Blockchain & DLT and simultaneously implementing blockchain at NEN for streamlining the certification processes. This brings us a level deeper into these organizations than other members that work on TC307 (blockchain standards). Our project with NEN is showcased to all member states of ISO.
That is practically the entire world.
The decentralized solution created by this fusion of forces will deliver an instant verification of certificates provided by NEN using patented smart QR codes, hashes of which are safely stored on the LTO blockchain. Stakeholders can then use the QR codes to confirm the validity of any certificate issued by NEN in a matter of seconds. Changes to the certificates will be automatically reflected in their QR codes, which are then re-hashed on the blockchain to safeguard the validity of the certificate's current state. Any possible tampering with these QR codes will make them out-of-sync with the data stored on the blockchain, and they will, therefore, be found invalid by the parties involved.
Why is a blockchain a good solution here?
Traditionally, security focuses on authorization, authentication, and access control. These mechanics are intended to keep unauthorized users from accessing or modifying data. However, when it comes to authorized access, either on application or system level, it does not provide any protection. Blockchain enables tamper resistance for data through distribution over many systems that are run and managed by independent parties.
This is ensured by the architecture of the blockchain, where every piece of data has thousands of globally distributed copies. A potential attacker intent on breaching the certificate would have to compromise the majority of the data distribution at the same time, which is extremely hard, expensive, and with a well-designed blockchain almost impossible.
Final Quotes
The men spearheading the deal said the following about their future cooperation:
"Innovation is of paramount importance to NEN. This project shows that we are constantly working to improve our services with regard to the application of standards, so as to remain relevant." - Harmen Willemse, NEN
"This is a major step for the entire blockchain industry. It was already an honor working on ISO/TC307 defining the ISO standards on blockchain and DLT. But with this collaboration, we are taking it to the next level. Implementing LTO Networks Live Contracts to streamline data processing and distribution of business logic to all stakeholders involved in the certification process. Ecosystem V is rapidly growing!" - Rick Schmitz, CEO of LTO Network

References
About NEN
NEN's business activities – offering international: European and national standardization, investigating, maintaining the infrastructure required for drawing up the standards, providing documents, training and consulting about standards.
About LTO
One of the Top 20 most popular blockchain in use by a number of transactions (TX's) - blocktivity
Presenting to IBM, cooperating with IBM Watson
Part of the ISO committee
Contributor to ISO/TC 307 - Blockchain and distributed ledger technologies
Partners with NEN - the Dutch Standardization Institute
Onboarded the blockchain system integrator — AXVECO
The first Dutch project listed on Binance DEX
More than 1M business users on LTO blockchain
Collaboration with EU governments
Growth of more than 30% MoM
Basic ISO use case
Get government tenders: ISO certificate is now required in a majority of government tenders.
Build credibility internationally: ISO Certification helps your organization helps credibility to build an overseas business.
Better customer satisfaction: ISO standards are designed to enable an organization to serve their customers better and hence increase customer satisfaction. ISO certification enhances customer satisfaction by meeting customer requirements.
Improve product quality: Since product quality matches the international level, this can reduce the risk order rejections which can occur due to the flaw in the product.
Improve business efficiency: ISO certification implementation enhances the functional efficiency of an organization. ISO Certification agency helps you develop SOP's & work Instructions for all your processes. ISO implementations help to manage the resources effectively, as you become able to utilize all your resources to its maximum extent.
Improve marketability: ISO certification helps to improve the credibility of business with a current & new client which leads to creating a niche market for business. Source - Quoara
The End
---
Blockchain Brad about LTO - YouTube
Crypto Lark about LTO - YouTube
Crypto Zombie about LTO - YouTube
Get LTO Network on Binance
Q1-Q2 Report
Go and see more stuff from my library!
LTO Network Flagship in Binance bay…and what? Stanford? — by Mickey Maler; featuring Stefan van Oirschot
LTO Network - Interview with Lead Architect - Arnold Daniels - Vol. I
LTO Network - Interview with Lead Architect - Arnold Daniels - Vol. II
LTO Network - Interview with CEO - Rick Schmitz - Vol. I
LTO Network - Interview with CEO - Rick Schmitz - Vol. II
---
My Twitter
My LinkedIn
My Medium
My Steem
Tezkatlypoka from Reddit
---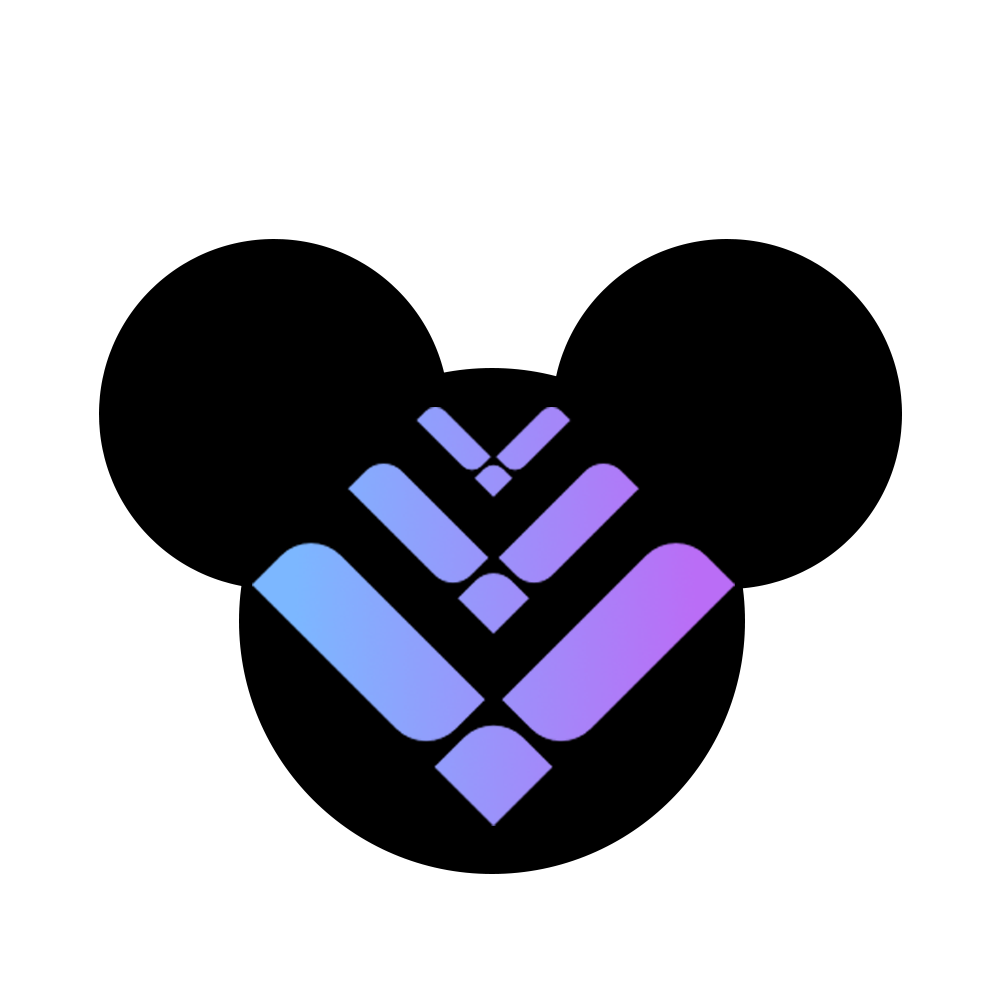 If You have any questions regarding my article, send me a message in the bottle
(Prefer Tequila) at Telegram or shoot a shouted "Tweet".
Do stay tuned
                                         With respect, Mickey