LTO Network Flagship in Binance bay…and what? Stanford? - by Mickey Maler; featuring Stefan van Oirschot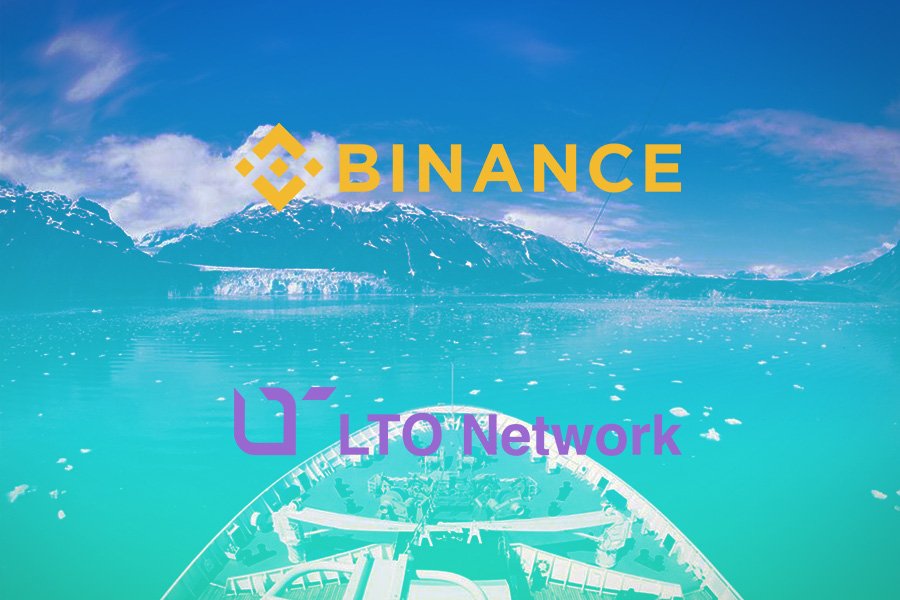 ---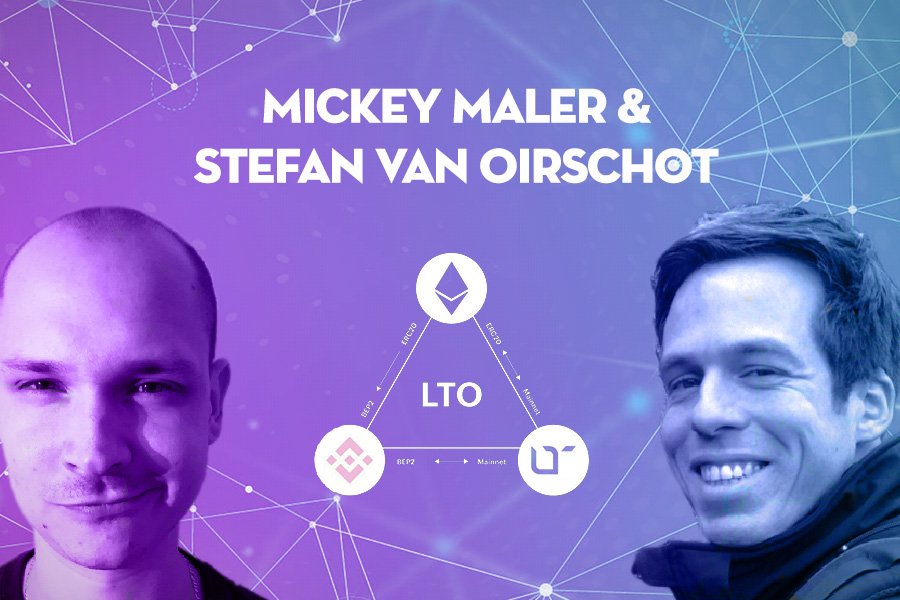 This article should introduce you to the leading Dutch Cryptocurrency/Blockchain based project, and summarize and update you with the most recent LTO Network state of things.
Intro
Imagine yourself as a business owner whose company use some blockchain solution in the background. Imagine yourself waking up, stretching your arms in front of an open window, and saying: "Wow, it's Monday, I will be using blockchain in my business for the first time! That's so great!."
Slap.No, the proper solution is that you don't even know that you are using such a tech which is able to save you time and tons of money, meanwhile you flow through the usual business day.
Let's introduce you to LTO Network; a company that can deliver you such a feeling.
LTO Network, Dutchie Real-Dealers who know how to run a crypto business in 2019. A thriving Two Layer, a hybrid blockchain project that launched their mainnet in the 2nd part of January of this year and is slowly increasing TX rate day after day and is definitively on track to meet their goal of 15 million monthly transactions by December this year.
Instead of going from a white-paper to a product, LTO Network made a product on demand and created a blockchain based project out of that. Then, they need just one year of the longest Bear Market cycle that Bitcoin can remember for stepping from the shadow of the unknown project based on Waves chain, into the successful cryptocurrency cruiser which is able to present themselves to IBM, get together with one of the biggest exchanges out there, Binance, and make a sound of the Mass Adoption song a little bit closer to its finalization.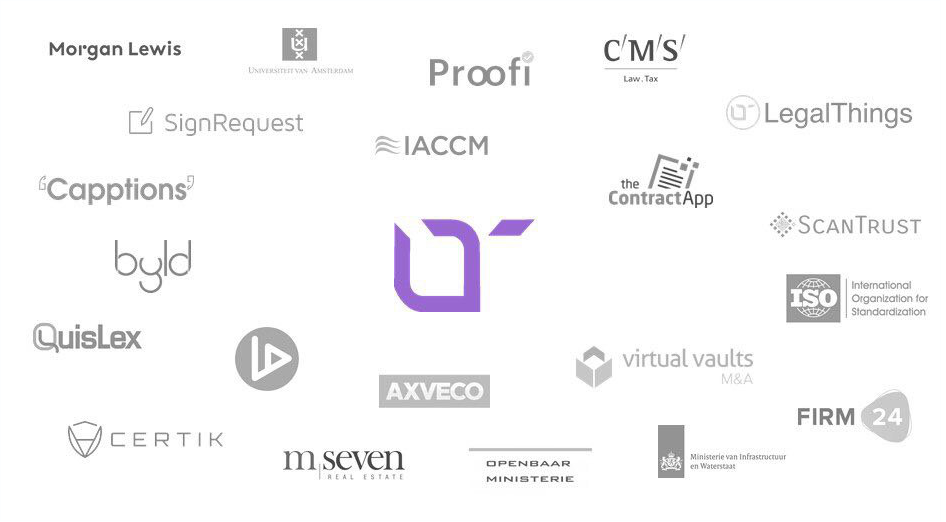 LTO Network is a fully decentralized and highly efficient blockchain infrastructure that is easy to integrate into existing systems that brings efficiency and is production ready. It's an innovative hybrid solution with a public and private chain focus of which is aimed towards decentralized automated workflows and data security. Organizations involved in this workflow become nodes with a private blockchain between them.
The private chain is based on LTO Network's original centralized software where the underlying public chain technology is Bitcoin-NG.
"We want everyone to be able to collaborate on a level playing field.
Typically in automation, the biggest party, whether it's an enterprise or government, build the 'master' system and all other parties can use that system, possibly connecting via an API. This means that all parties rely on and need to trust the information this system provides.
When parties don't want to rely on trust, automation doesn't happen, and
we see parties relying only on their own systems and using old-school methods like e-mail, phone, and fax to communicate. With LTO, these systems can connect and work together in a trustless way." - Arnold Daniels
LTO Network provides a method to make data tamper-proof and shareable among organizations in a compliant way. They also offer the replacement of current paper agreements with smart contracts, orchestration & automatization of processes, and GDPR compliant data anchoring.
Anchoring creates a digital fingerprint of your data that is stored on LTO blockchain. If you have a copy of the data, you can compare it with this fingerprint to check whether any changes were made. You can also see when the fingerprint was made (timestamp), which prevents any manipulation or backdating of data. Fingerprints are time stamped by default which prevents your data from being manipulated and backdated.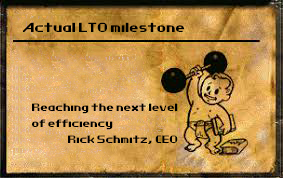 Perks:
Working product, mainnet live and ready, staking and leasing
Solved the problem with GDPR compliance
Easy to implement a solution with a demo which can be done under 3 hours in almost every company they visited so far
WIth LTO You don't even know that you are using a blockchain - and that's how it should be done
Backed by a four-year-old company with a record of the industrial success
A wide network of partners
Active and supportive community
Ivan Golovko as a CMO
Highlights:
One of the Top 20 most popular cryptocurrency in use by a number of transactions (TX's)
Presenting to IBM, cooperating with IBM Watson
Part of the ISO committee
Onboarded the blockchain system integrator - AXVECO
The first Dutch project listed on Binance DEX
Community
We realize that besides having an experienced CEO and leader, a skilled CTO and genius architect is key to being successful in this business, but having a strong and supportive community helps you carry your success even further. Ivan Golovko is a man who was successful in forging up some great LTO committees out of all possible LTO members and to be honest, if I had to solve all those issues in the way he did and respond to that wrecking amount of DM's every day as He does, my brain would probably melt like the gold in Smaug's treasure hoard or Viserys Targaryen's head during his molten gold coronation.
Another impressive move was an LTO Network competition called Game of Nodes which attracted a massive amount of LTO holders into the game of staking.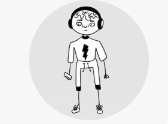 The next project aimed at bolstering LTO community that we can expect to go public soon is known as the Distributed Workforce. The Distributed Workforce upgrade will be a way to increase community involvement by having a system to efficiently distribute tasks to people involved in the community and reward them accordingly. In this model, the community will be able to vote on individual contributions by community members and propose special rewards for them.
LTO Network and Binance chain
Binance chain has become another liquidity chain for LTO mainnet. At the moment you can use the exact same token on three different chains: LTO Mainnet (mainnet token), Ethereum (ERC20) and Binance DEX (BEP2). This trinity enables you to swap tokens in this triple token model without diluting or tampering with the token supply. And, the movement from the ERC20 to BEP2 comes at no cost.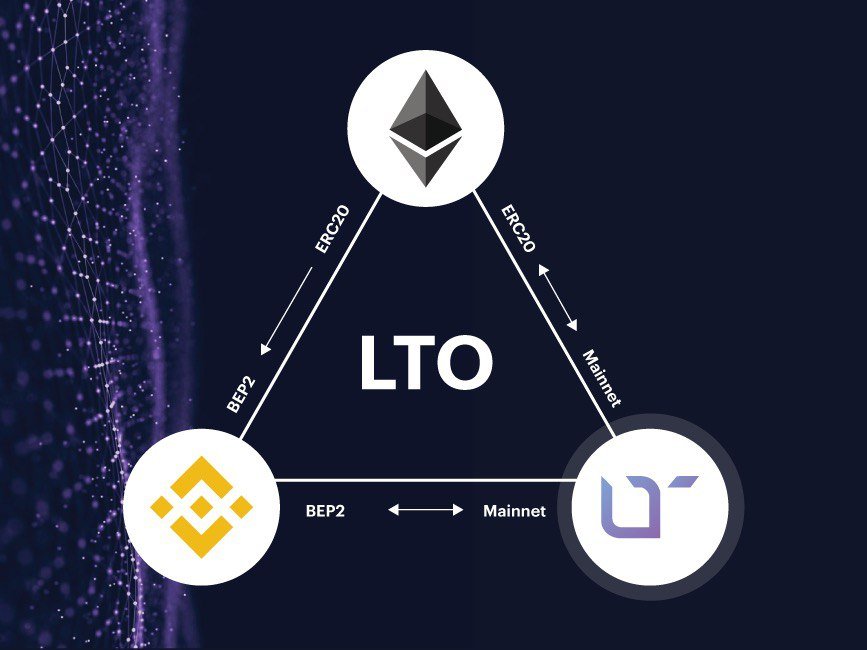 LTO Network is determined to help Binance Chain and Binance DEX increase liquidity and exposure. Therefore, we will be facilitating trading on Binance DEX. Next up, we want to integrate LTO mainnet into Trust Wallet and enable the full triple interoperability within the Binance ecosystem. In addition to that, we are planning an airdrop to encourage trading on Binance DEX. - Official LTO Twitter
Let's talk about Tech
Did you find this project interesting? Do you what to set yourself a node and earn decent rewards? Then I think I will hand you over to my friend. Yes, He knows his stuff. I think you will like it.
3 steps to securing your LTO Network node
Late 2017 I was introduced to LTO Network by one of my colleagues, they were called LegalThingsOne at the time. As a seed investor, I was pleasantly surprised by this Dutch, seemingly, startup with a brilliant idea. At the time I was not yet sure how it would turn out but the vibe was there. One and a half years later a lot has changed, for the good, I would definitely say, with an amazing proposition LTO Network is one of the most active blockchain solutions out there. My name is Stefan van Oirschot and I am a Solution Sales Professional at Red Hat in the area of AppDev including workflow engines and modern application platforms. I have a degree in computer science and have been working in IT for 15 years in various Tech, including CTO, and sales roles.
The LTO Network mainnet currently operates with Leased Proof of Stake. As a token holder, you can choose to setup your own LTO Network node and become part of the global LTO blockchain by staking your tokens or choose to lease year tokens to 1 of the existing nodes in the network and have the node owner stake the tokens for you.
Setting up an LTO Network Public Node is really easy and instructions for setting up a node are available for many different platforms. Instructions for setting up a node can be found on the LTO Network wiki.
When you check out the list of available how-to-guides you will notice they are available for all major platforms including Red Hat OpenShift, Linux, Windows and of course the major Public Cloud platforms like IBM Cloud, Azure, Google Cloud Platform, AWS, Nginx reverse proxy, Rasberry Pi (Expert) and AlibabaCloud.

The LTO Network Public Node is being distributed as a Container image. Running a node is as simple as configuring a few environment variables and launching a container. The following lines are not about configuring your node as this is explained in much detail in the various guides. We will be talking about Securing your LTO Network node.
Why would I want my node to be secure you might ask?
Running an LTO Network Public Node and being able to receive fees for the transactions your node handles means you have to configure your LTO Wallet Seed (your mnemonic phrase) as an environment variable. (This is, of course, all very well documented in the howto guides.) A person who has access to this seed will be able to access your wallet and therefore your tokens. Making sure this seed stays secret should be of uttermost importance.
1 - Using a 2-wallet system
What do you mean 2 wallets? This assumes you want to run your own node or understand how to securely run one. Having two wallets gives you the opportunity to lease to yourself. You create a main wallet where you will hold all your tokens. You create a second wallet for usage with your node. Now you lease from wallet One to wallet Two. Because leases can be canceled at any time by the owner (You) you can easily "secure" your tokens when your second wallet, the one you use with the node, somehow get compromised. To be fair, if you use this system your tokens were never in any real danger because there is no transfer involved when leasing.
As a community member, you might want to know what this means for your community rewards. Always make sure you configure your main (Wallet One) address in your community profile. Join the LTO Tech chat and communicate to the team you have a node running and want to share your Wallet Two address so you get the rewards for node participation as well.
2 - LTO_WALLET_SEED versus LTO_WALLET_SEED_BASE58
Yes, I use the LTO_WALLET_SEED. Yes, a lot of people do but there is a seemingly more secure environment variable available when configuring your node.
If you go to the various how-to guides available you will notice that in essence, they are all the same; deploying a container using some predefined environment variables. These variables are all optional but if you want to be rewarded fees you should make sure they reflect your personal wallet settings. This means configuring your wallet seed (mnemonic phrase). If you followed the 2-wallet advice this means configuring the seed of wallet Two.
To configure this seed we have two options. Plain text (LTO_WALLET_SEED) and base58 encoded (LTO_WALLET_SEED_BASE58). This second "tip" is on using the latter. This tip is in here because one might confuse this with encryption or additional security. Base58 is a way of encoding information for easier readability and transmission. It is meant to be as easily decoded as it is encoded. It is not a form of encryption for added security.
Knowing this, the easiest way to generate a base58 encoding string of your seed is using an encoding tool. Just beware that you use an offline solution as you will be submitting your precious seed!
3 - Use secrets when configuring your environment variables
Depending on your situation this might be an available option for you. Let me add the Kubernetes definition of a secret to give a small introduction:
"Kubernetes secret objects let you store and manage sensitive information, such as passwords, OAuth tokens, and ssh keys. Putting this information in a secret is safer and more flexible than putting it verbatim in a Pod definition or in a container image."
In the above, we could replace the Pod definition with configuring environment variables in plain text. Putting your secure information in a container image as mentioned at the end of the concept definition would be a really insecure and irresponsible thing to do.
The best example, currently available, using secrets with running an LTO Network Public node is the OKD (Community OpenShift) Kubernetes distribution with the how to guide available right here.
The idea of using secrets is that you create a special object called a secret. You trust your secure information to this secret which is safely stored. When configuring the environment variables to run your LTO node you will simply reference the secret instead of configuring plain text secure information.
---
Epilogue
So, you know who they are and what they do. Read-join-create a node- write, or share-like-vote-subscribe!
This is a solid project with a lot more to come.
Our last question could have been: "Will Mr. CZ push that red button?" Well, let's hope that Mr. CZ did listen to Chemical Brothers music back in days and he will sense that its time to "Push the button!"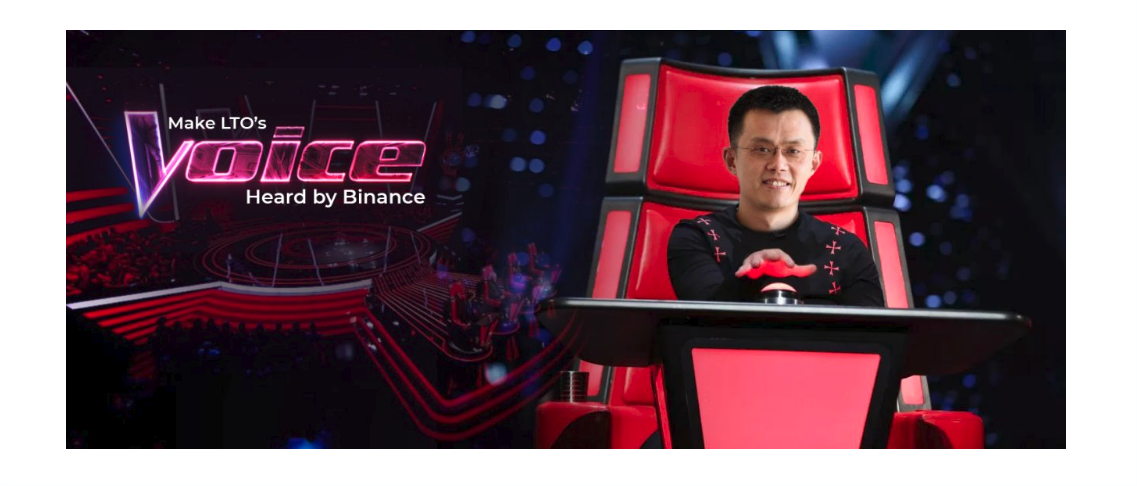 Get LTO Network on Binance
Q1-Q2 Report
Crypto Lark about LTO - YouTUbe
LTO Network - Interview with Lead Architect - Arnold Daniels - Vol. I
LTO Network - Interview with Lead Architect - Arnold Daniels - Vol. II
LTO Network - Interview with CEO - Rick Schmitz - Vol. I
LTO Network - Interview with CEO - Rick Schmitz - Vol. II
---
Go and see more stuff from my library!
My Medium
My Steem
Tezkatlypoka from Reddit
---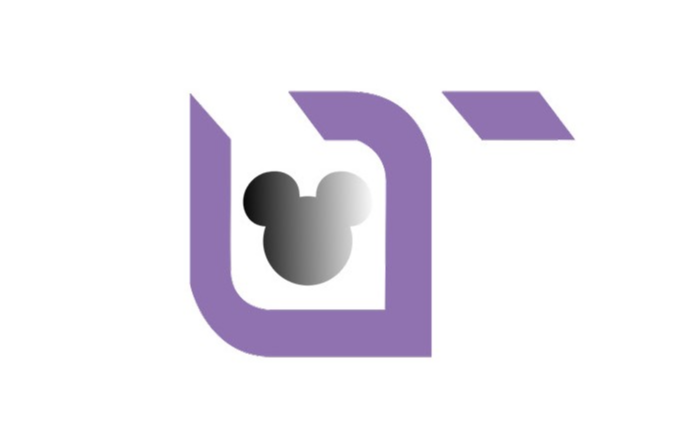 If You have any questions regarding my article, send me a message in the bottle
(Prefer Tequila) at Telegram or shoot a shouted "Tweet".
Do stay tuned
                                         With respect, Mickey