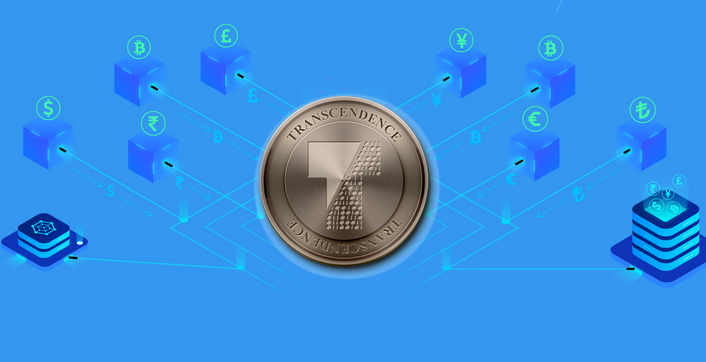 If you are in crypto world than you probably search for some safe and good cryptocurrency which have potential to make good money. Almost all of us crypto freaks are, and this time I want to present you a really good opportunity which I am investor already.
About Transcendence Blockchain and TELOS cryptocurrency
Telos (in Greek an ultimate object or aim) is a privacy focused decentralized open source cryptocurrency using Proof Of Stake + Peer2Peer SaaS + Peer2Peer Poof of Computing.
Telos runs on PoS 2.0 protocol and is based on Bitcoin core 0.10.x base. It utilizes a network of masternodes for visible decentralized governance and increased transaction privacy, and this is main goal of this cryptocurrency.
Website: http://teloscoin.org/
TELOS is already listed on Graviex exchange with good volume and market cap so it can be bought there.
Buy TELOS on Graviex: https://graviex.net/markets/telosbtc
Offers
The Bounties - Predefined bounties and community defined bounties
The Wallet - Recently wallet for Windows, Linux and OS X can be downloaded
Marketplace - The indieGO! marketplace is actually AppStore environment which works on multiple platforms
Communication - indieChat provide a way to communicate in groups and completely private
To join Transcendence community on Discord visit this link: https://discord.gg/n9RdRaC
Opportunity
Quality of Transcendence project is in combine of open-source, decentralised blockchain, with existing services like AmiCloud and the indieGO-Appstore. This services accept the TELOS.
Long term goal of Transcendence is to move the cloudstorage/cloudcomputing of the closed source software to the opensource blockchain network.
This puts TELOS in category of promising cryptocurrencies with very good future which is attractive for investors.
Masternodes & POS 2.0
Proof of Stake 2.0 (PoS) requires nodes running a wallet software proving that it has coins in the blockchain in order to verify a block of transactions.
Participating nodes receive amount of blocks proportional to their stake as a form of reward. With lots of participating nodes the network becomes very secure.
Masternodes are nodes running the same wallet software on the same blockchain to provide extra services to the network. They are also paid a certain portion of reward for each block. This can be a passive income to the masternode owners exclude their running cost of VPS servers.
To run a Transcendence masternode, you must have 1000 TELOS in your wallet. Those TELOS can be moved or spent at any time but in that case masternode will stop work. This passive income opportunity should not be missed and everything about Transcendence masternode stats you can find on MNO (https://masternodes.online/currencies/TELOS)
Roadmap for Transcendence Blockchain / Telos coin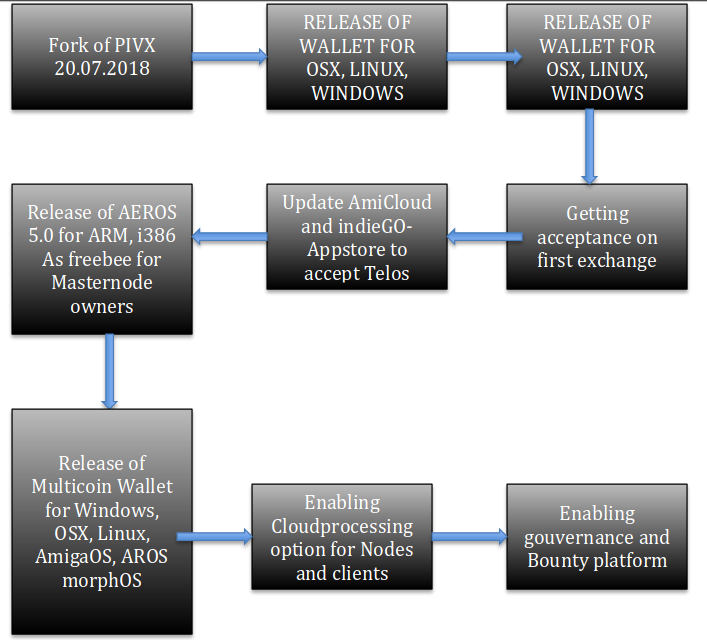 Links
Website: http://teloscoin.org/
Bitcointalk: https://bitcointalk.org/index.php?topic=4453455.0
GitHub: https://github.com/phoenixkonsole/transcendence
Discord: https://discord.gg/n9RdRaC
Twitter: https://twitter.com/indieGOretro
MNO: https://masternodes.online/currencies/TELOS
Buy TELOS: https://graviex.net/markets/telosbtc