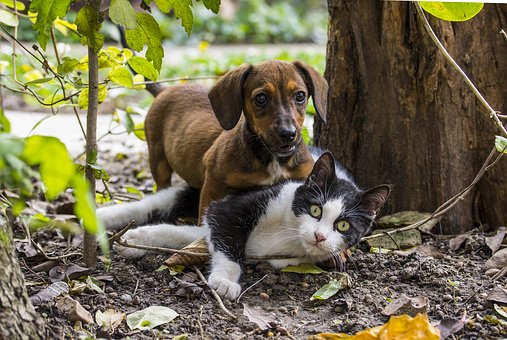 CryptoKitties has been a BIG HIT on the Ethereum Blockchain...
Well TRON TOKEN ~ TRX decided to get in on the action. Its's been a Very Successful in China and Guess what: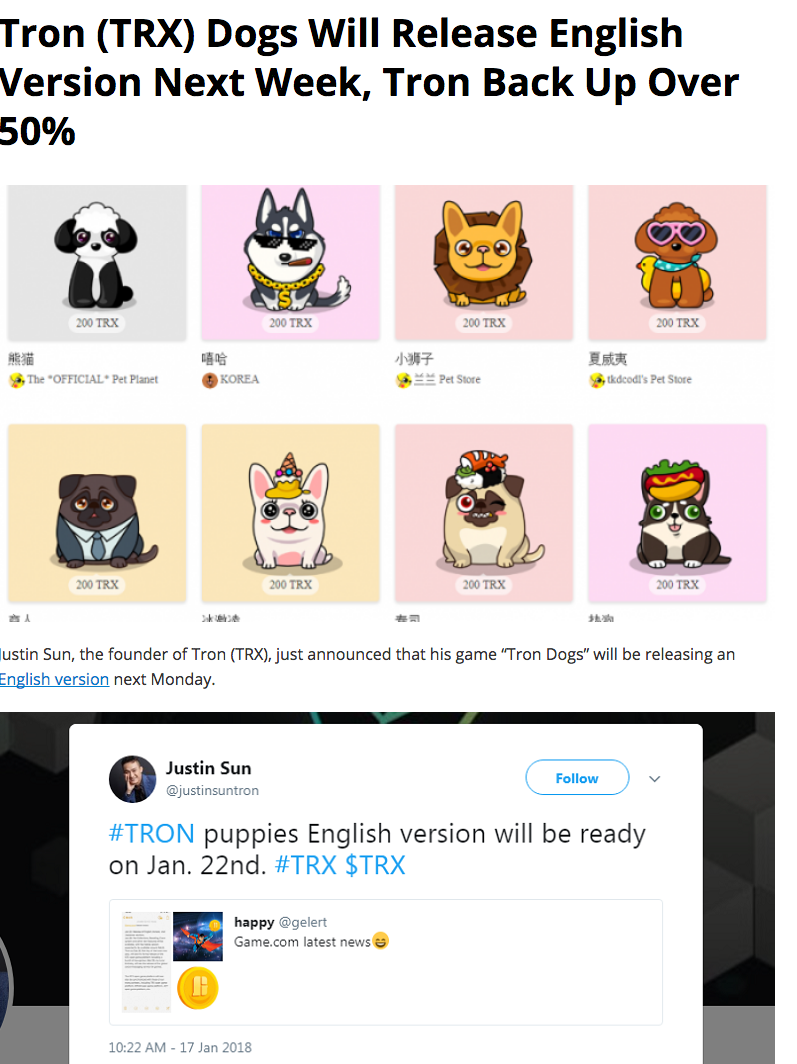 IN 2 Days it GOES ENGLISH
I'm loading up on TRON -TRX Token at .08 right now. Just saying...
GOOD LUCK and CRYPTO ON...
Like my Content? Send me a little Crypto Love...
TRON ~ TRX : 0x9e782bf2f5ef666b8b560ae9246cb52e2845b7ca
BITCOIN GOLD(BTG) : GdywZ6ysBNxYcoy8pdd6trQA7sJ5TyN1RX
BITCOIN(BTC) : 15UGyv2WnvRbVwNamfGt4VebgLGfPzPm2T
EOS Token(EOS)/OmiseGo(OMG)/Ethereum(ETH)/ SALT Token(SALT) : 0x7C121a514539cac3773A515e9da619869E7e3C2b
LiteCoin(LTC) : LaDV2jw1TCxbnaTYWpc9ibErHKEUXHc2XT
BitCoin Cash(BCH) : 1AEWo7P8UYagJ8gfrjDVx8ousK8GfvCDVv
DASH : XsuCizcJDSN4GzjtR5srGWd1ma7d7nWmW3