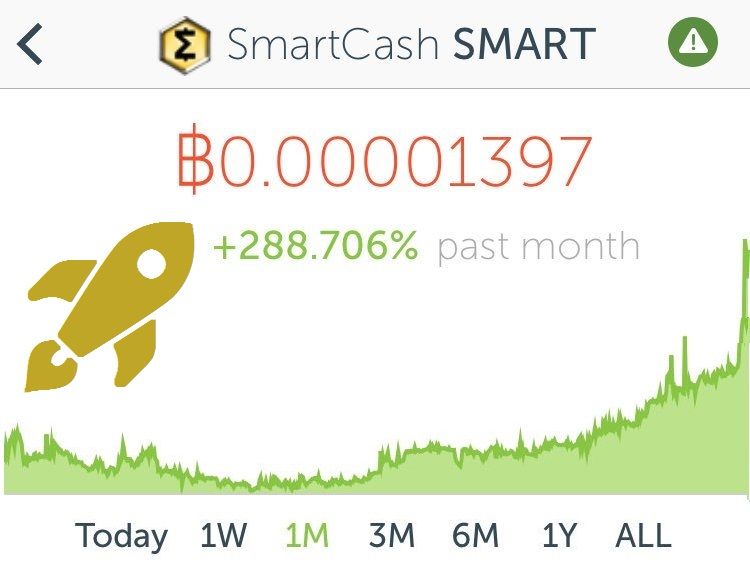 ---
WHAT'S CAUSING THE PRICE HIKE?
Generally speaking, it's almost impossible to tell exactly why certain cryptocurencies prosper while others crash. But when it comes to SmartCash, the recent buy has occurred within a week after the hive team has released their easy-to-use web-based and mobile-friendly wallet. While the webwallet is centralized and not recommended for long-term holding to help decentralize the currency as much as possible, it does give quick access to both speculators and everyday users who may want to take advantage of smart rewards as well.
THE BIGGEST CONCERN
One of the biggest concerns I keep running into which is raised by crypto enthusiasts is the large amount of holdings by the hive team. While this is a decent concern and was one of my initial concerns as well, it's actually a good thing when you think about how these coins are going to be used to fund the project. Let's not forget about the costs of servers, development, support and promotion. SmartCash is designed in a way that it's going to remain self-funded through dedicating 80% of the block rewards to the community budget.
SMART MINERS ARE HAPPY WITH 5%
Miners generally only care about the price. If the price of a coin is worth mining, they will mine it and will then dump the coins on the market. There are however exceptions where miners only mine coins they believe in its future, in which case they end up accumulating most of the coins they mine, rather than dumping them on the market. In my opinion, a project that encourages and attracts miners, developers and investors with long-term visions, has some really good shot in the crypto market. That's what SmartCash is about. It's designed to attract people with long-term visions.
NOT EVERYONE IS A MINER
Imagine if SmartCash was designed like Bitcoin and miners got 100% of the block rewards. Would the founders announce the project to the public so soon? Or would they try to mine at least half of the coins themselves before announcing it to the public? And even after that, how many miners are there in the world of cryptocurrencies? Would giving all the rewards to miners really help decentralize the coin? Or would it be better to split the rewards between developers, investors, miners as well as anyone else who would want to get their hands dirty and do something for the community? I don't know about you, but I would go with the latter. And that's why I love SmartCash!
WHAT SAY YOU?
Tell me what you think about SmartCash below. Do you want a tip in SmartCash? Resteem this post and leave an original comment below and let me know what you think about SmartCash and the future of its blockchain and I will ask @smartbot to send you some smart coins! Please be original and don't do it just for the tip! No tip for bots or those who aren't original! Sorry bots!! :]
---
My SmartCash Address:
SZcWh2PqV5SDWSz23GH69KTB1nfCmGmR8d
https://smartcash.cc


---