Did you know that now you can make direct payment of Bitcoin? Opera browser one of the major used browsers with around 350 million users, it has enhanced direct payment of Bitcoin. Opera supports making your payment using bitcoin directly inside the browser. The company announced this impact step to users on Oct. 21, Opera users can send and receive Bitcoin from opera browser. Users can also use the browser to make purchases of goods and services on e-commerce websites.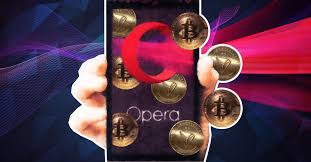 Opera has an inbuilt crypto wallet that will be used to keep track of the cryptocurrency owned by users. Charles Hamel, head in charge of crypto in the browser said this future is to make it easy for Bitcoin holders not just to have a wallet to keep the currencies but also to give them a chance to do things with their cryptocurrencies whenever they want to.
Major Future
Opera focused on developing a system related to Web3. This system supports the creation of content with high quality, development in involvement with blockchain technologies and supports decentralized computing in digital assets.
To enhance this support the company used an iOS version of mobile web browser, Opera touch which will support the Ethereum protocol web3 app of Ethereum and a web3 explorer which will assist the user to interact with the web and perform transactions by having a decentralized web app built under the basis of Ethereum network technology. However, the company claims to improve by establishing a wed3 special app or extension to remove friction involved in making a crypto transaction. The company has a more added future of desktop transactions. In which you can seamlessly interact with web3 and Ethereum Dapps with you not installing extensions or set up a new wallet. All you need to do is to download Opera and Install it.
Opera provides a crypto wallet where you can store your tokens. Opera's wallet is automated to detect and show ERC20 tokens you hold. You can send your crypto directly from your wallet or view them by clicking the icon and see them in full screen. It is important to note that opera's crypto gives you control of your bitcoin fund and it has a high level of security to ensure your bitcoins are safe and secure. The wallet is also enhanced to make it easy to use and make the transaction as you do not require an additional PIN and Password code.