I know a number of us are familiar with the exchange platform that is exrates.me.
Please allow to share my experience with you using exrates. As a cryptocoin trader am always on the look out for the exchange that offers a high yield on trade.
I found out that exrates.me offers a too good to be true selling price for E-Dinar Coin (EDR). So since life is all about risk, I decided to take one. I bought EDR very cheap from another exchange, deposited into exrates wallet so I could sell higher and make good money. On Livecoin exchange you could sell for 0.00000370 BTC but on exrates.me 0.000014838. Did I hear you shout Wow! That was my initial reaction. 4 times profit!
Who doesn't like making money. So don't blame me.
So I deposited my EDR in exrates.me hopping to sell off immediately. But to my alter surprise I could not sell. I tried using a lower amount but the platform would not allow me. Just see below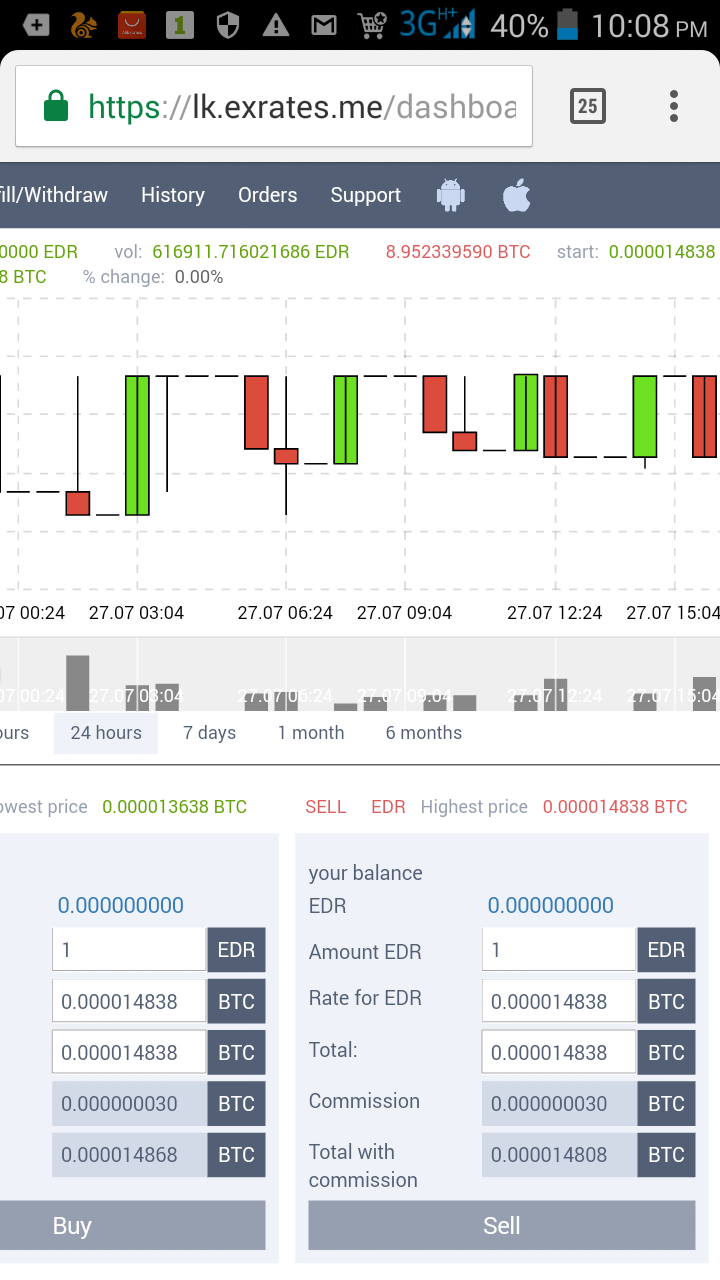 Those figure have been like that for weeks, they don't change. Everyone on the platform complains that their order has been pending for weeks and nothing is happening.
Then I knew I was in for trouble. So I decided to pull out my money and it was almost impossible.
At last after a long wait almost 2 days I got my money out with a rediculous fee charged.
My lesson: If what an exchange offer is too good to be true....then be on the alarm.
Always confirm an exchange review before trading on it.
What was your experience? Please kindly share.
And what is your conclusion, is exrates.me a scam or legit? Please share your opinion
Thank you for upvoting.