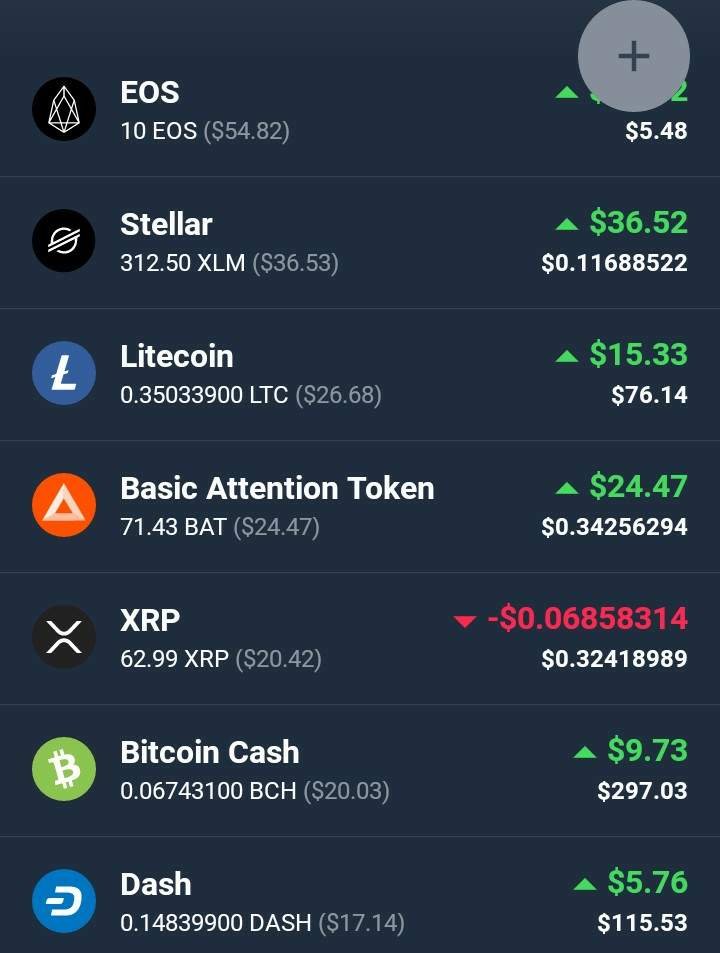 Since I sold my Bitcoins, you can read about it here, I didn't buy any other cryptocurrencies. Then, a few months ago, I decided to 'invest' $100 and buy $10 worth of crypto from the Top 10 coins. I also got some from Coinbase Earn and the Stellar Airdrop.
And here is my small fortune:
https://my.delta.app/BdAD
So, now I am thinking if I should trade some of my coins. Perhaps trading Ripple with Binance tokens. I don't use Binance , but I see Ripple keeps dropping lately and Binance token rising.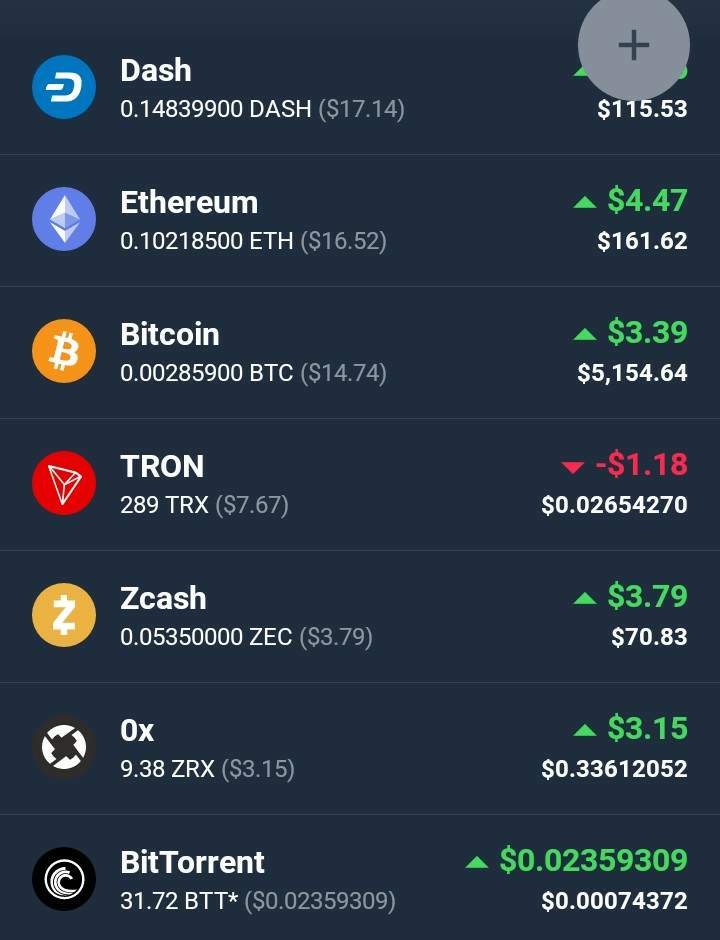 Also, thinking if I should trade Zcash, 0x and BTT since the amount I own is very low. I know it's not much, but that's what I got. What do you think? If you have any other ideas, let me know.
Posted using Partiko Android