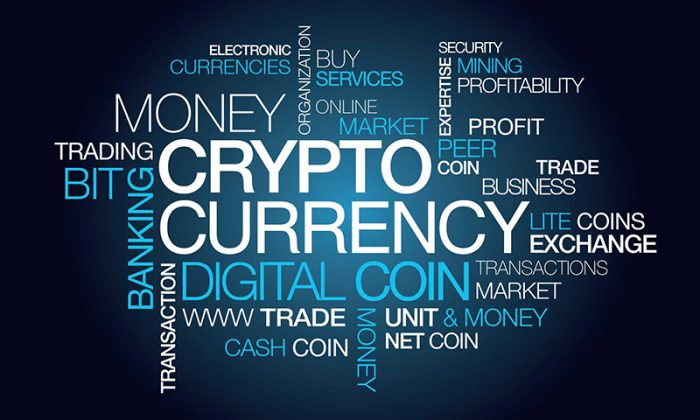 2017 has seen an exponential rise in cryptocurrency, it continues where it left off in 2016 with Bitcoin, Ethereum, Dash, Zcash and many other having hit their All Time Highs (ATH). There's much to learn about the block chain and not all cryptos are created equally. Do your research and due diligence before you begin, and Enjoy! There will be more resources along the way, these are really good to get you going in the right direction. It's my hope you find value it what I've provided :) Namaste
Purchase Bitcoin/Ethereum/Litecoin:
• http://www.coinbase.com – links to bank account so you can directly purchase Ethereum and Bitcoin
• http://www.localbitcoins.com – more if you buy local, pay a bit more for anonymity and being off the internet.
Exchanges – Trade/Buy/Sell:
• http://www.poloniex.com – High Volume for Bitcoin and ALTcoins
• http://www.bittrex.com – Mid Range Volume, carries some of the smaller coins, before they go to exchanges like Poloniex.
• http://www.cryptopia.nz – low cap, lesser known altcoins
Charting:
• www.cryptocompare.com – If you click on the COINS link at the top of the page, you can drill down into each coin and see DETAIL charting on the % gains/losses over periods of time. Need an account to access anything long-term, free.
• http://www.bfxdata.com – Detailed Algorithms can be used on the charts for the higher market cap cryptos.
• http://www.tradingview.com
• https://coinmarketcap.com – Good resource to see the following, market-cap, total coins
Information about Cryptos:
Cryptocurrency is fast paced 24/7/365 stay ahead by choosing your resources and time wisely.
• Twitter.com - If a coin is really worth anything, they will have a a social media account, this information can usually be found on their website, and if they do not, stay away!
• http://www.reddit.com – many have subs here and it gives you an overall feel of what people are talking about, can be a lot of FUD (Fear Uncertainty Doubt) and FOMO talk (Fear of Missing Out)
• http://slack.com - many cryptos have a #slack channel listed on their website, always look, there can be valuable tidbits when talking in the channels of coins you are researching. Find out about Trading/Staking/Developments/Announcements
News:
• http://www.coindesk.com
• https://www.cointelegraph.com/
• https://www.cryptocoinsnews.com/
Upcoming ICO's (Initial Coin Offerings):
• http://www.icorating.com/
Mining:
• http://www.whattomine.com – excellent to get an idea of what GPU cards will earn you on a daily return.
Mining pools – I use and recommend suprnova
• https://www.suprnova.cc/
Cloud Mining: can be more upfront cost, and recommended only for long-term investment
• https://www.genesis-mining.com/a/SG3gQL
Mining Equipment:
• http://www.bitmain.com – Scrypt and SHA-256 Miners
• http://www.baikalminer.com – Asic Miners X11/X13/X14/X15/Quark/Qbit/ - Low Power consumption
Mobile Devices: Tools to stay in touch while on the go
Android:
• BlockFolio: Follow your overall crypto portfolio, Add to see value in $/BTC, % gain/loss hour/day/week/month etc. https://play.google.com/store/apps/details?id=com.blockfolio.blockfolio&hl=en
• TabTrader – allows you to set alerts, auto buys/sells through your exchange accounts. https://play.google.com/store/apps/details?id=com.tabtrader.android&hl=en
IOS:
CoinFolio - https://itunes.apple.com/us/app/coinfolio-cryptocurrency-portfolio/id1095681235?mt=8
==============================================================================
If you like what you read, consider joining these services which I use. Share these with others along the way so you as well can earn a small percentage.
Genesis Mining Contracts: https://www.genesis-mining.com/a/SG3gQL
JegyGO = 3% discount coupon code on your hashpower
Buy BitCoins: https://www.coinbase.com/join/56cc011508cb067dd8000029
~Oregongreen