Welcome to the @OriginalWorks sponsored writing contest! Status: CLOSED. Accepted Languages:
Start Time: 6 PM ET, Thursday
End Time: 6 PM ET, Sunday
This is a call to all great Steemit writers! Dogezer has sponsored a writing contest!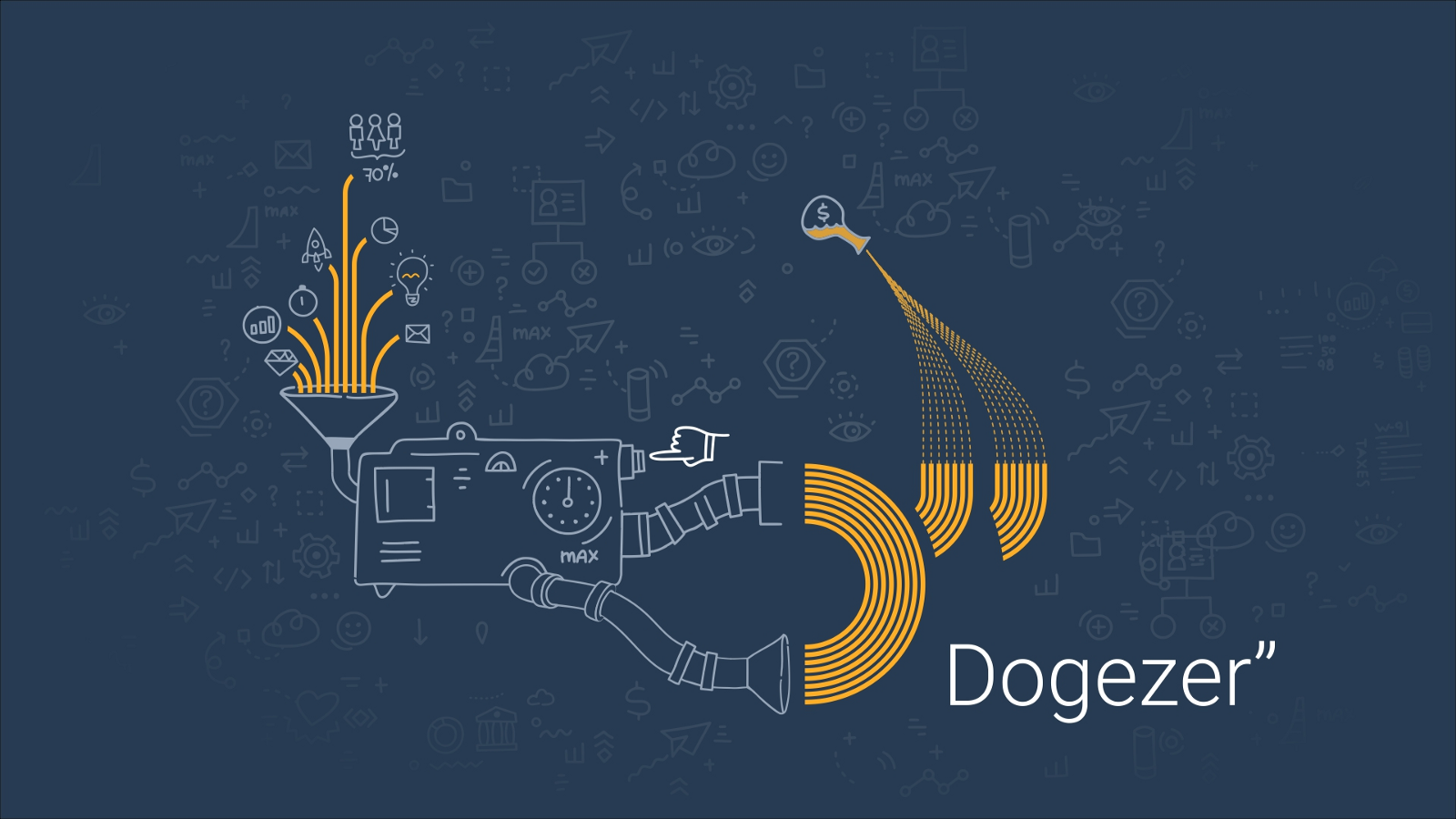 Prizes: 130 STEEM + 35 Bonuses (Check updated bonus structure below)

1st Place: 37 STEEM
2nd Place: 25 STEEM
3rd Place: 18 STEEM
4th Place: 15 STEEM
5th Place: 13 STEEM
6th Place: 12 STEEM
7th Place: 10 STEEM
8th - 42th: 1 STEEM Bonus

Deadline: 72 Hours
All articles must be submitted within 72 hours of this post to be considered!
Change in BONUS rules
35 Submissions will receive a 1 STEEM bonus at the end of the contest, based on quality.
Ever dreamed of creating your own software project? A game, an application for the iPhone, your own blockchain, a web service – any kind of software with a business around it? Ever wondered how to start, how to build your team, how to finance development of the product, which tools to use to create this product and how to ensure it is profitable?
Dogezer is a crowd-sourcing and collaboration platform specifically built to answer all of the above and enable you to have your project done together with other people all around the world. It is a platform crafted for the purpose of turning simple ideas into full grown businesses. Anybody with a solid idea can start a project on the platform. The process is simple. You have an idea, so you create a project on Dogezer. You then write your product vision as well as your intended revenue model. This enables you to create your very own project's coins. You can then put your idea out on to the Dogezer market, and offer to hire people for your project in exchange for an agreed upon coin amount. As the project starts gaining traction and generating revenue, that money is used to buy the coins back from the team. No investors, interest payments or debt involved!
Don't raise the funds, raise labor from your teammates!
It's that simple. At no point in the creation process of the business is there any funding or the need of funding involved. The first time money gets introduced into the process is when the business starts generating income. Traditionally, money is one of the most time consuming and painstaking aspects of starting a company. With Dogezer, that aspect of starting a business is completely gone and replaced by a fair system that promotes efficient execution. For a successful business, this also means less fees and middlemen that take a huge chunk of your company and watch over your shoulder as they demand progress reports and get in the way of concentrating on what really matters - your product.
For a developer, designer or any other individual contributor, Dogezer opens a possibility to earn shares in a product that is being built. Such possibility introduces a bit of additional risk, but at the same time allows the developer to jump over the limit on how much they can earn. For a job which may normally cost 5000 USD, developers may be earning 50,000 project coins – which in turn could become 50,000 USD when the project is successful!
Dogezer decentralizes the creation of a software products. Anyone can jump in and start a project and hire co-founders from any country of the world using the Dogezer talent marketplace. Software development can be executed by using the Dogezer set of tools. These tools include a powerful issue tracker (like Jira), a version control system with web interface (like GitHub), a cloud storage (like Dropbox), a collaborative document editor (like Google Docs), a powerful messaging (like Slack), and more. The whole development process is executed through the platform, so you can see what you are paying for to ensure that the behavior of all involved individuals is fair.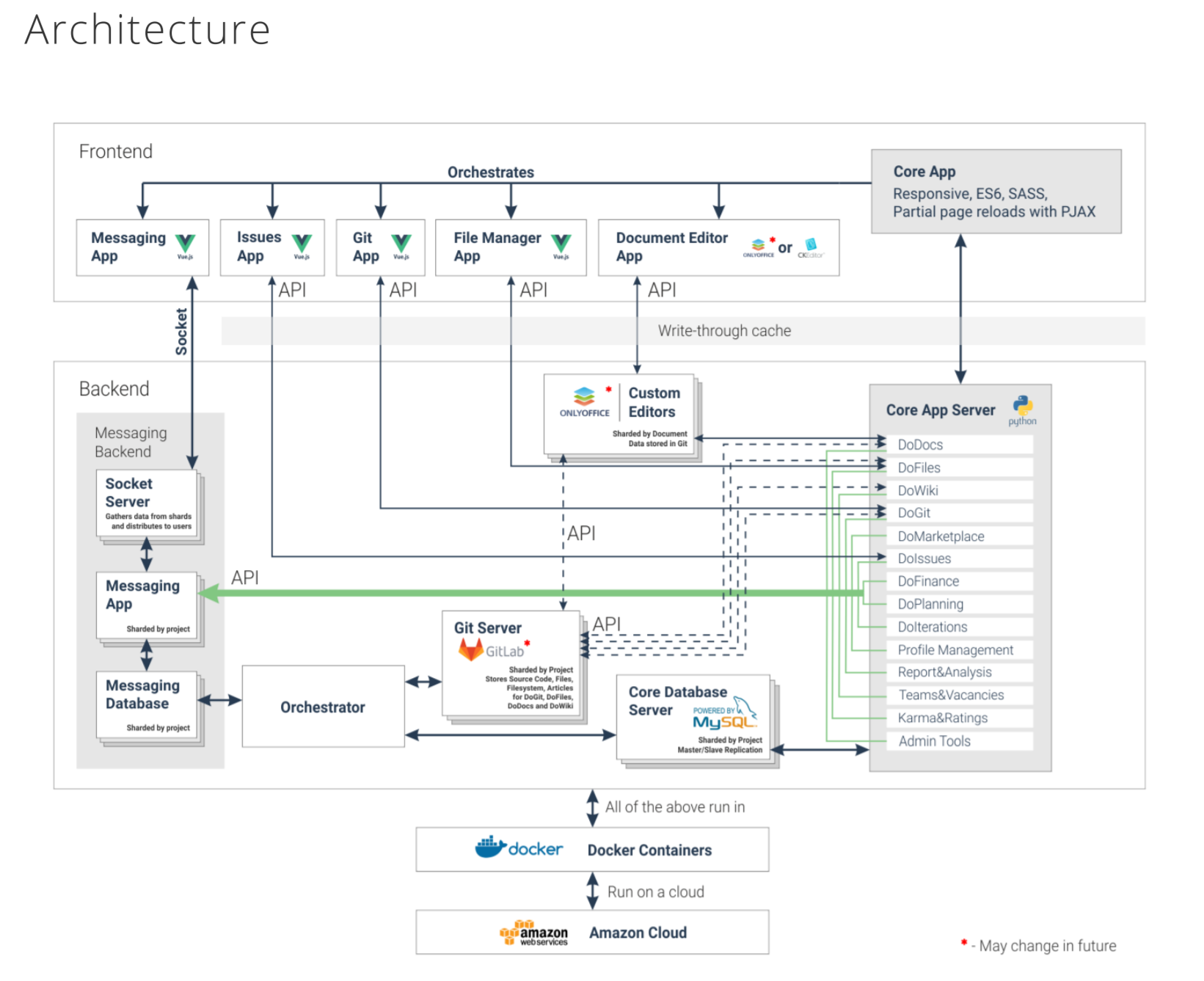 The CEO of
Dogezer
, Alex Kozlov, has experience working with companies like Kyocera, Sony Ericsson, Ford, Hyundai and Jaguar. This platform was built using the experience gained from years of successful industry experience.
The Dogezer team have created a fully functional alpha which you can check out here and already start building your dream product! The approach Dogezer is proposing has proven itself in the real world by companies like HTT – where teams of startup founders unite together and work 24/7 to make their product a success. Dogezer aims to extend the title of "co-founder" to all the members of a team, aligning motivation and incentives. Just like the open-source scene has brought great minds together, Dogezer can distribute the interests of commercial software in a way that financial incentives to members benefit the product developement instead of acting as an obstacle.
Watch this video for more information:

More Information & Resources: Rules & Submission

Write an article about how Dogezer will change the software start-up space! How will alleviating financial burdens from the minds of founders impact progress? How will the team dynamic benefit from a shared goal of success as co-founders? How will having all the tools necessary for team coordination affect the process? You can even do a bit of sci-fi - and write about how Dogezer can be used by Darth Vader to build a death star! As always, the contest is open-ended. Be creative!! As always, the contest is open-ended. Be creative!

Feel free to use images and media from their website. You can even make your own video and have it in your submission!

The article must be at least 200 words in length.

To submit please do the following:

Add the word "dogezer2018" (without the quotes) at the very end of your article.
Link this post in your submission.
Post the link to your article as a reply to this post.
Resteem this contest post.

How the winners are decided
The submissions will be passed along to the team at Dogezer, and they will decide the best articles.
More information & recommendations:

Pay attention to spelling and grammar!
Feel free to use informal language such as "I would, etc"
Use information and resources above to learn more about Dogezer!
If you copy something, use quotes. This is an @OriginalWorks contest after all :)

After writing an article, within a few minutes you should get one of these as a response to your article post:

If you don't get one, let me know by adding a quick message after you submit your link as a reply here and I will look into it.
35 submissions will get 1 STEEM each at the end. The articles must meet the contest conditions such as word length and a level of quality.
Disclaimer: @OriginalWorks makes no claims as to the legitimacy or operating procedures of contest topics. @OriginalWorks does guarantee prize payout. The contest topic company may choose to share the winning contest submissions.
Good luck to all the contestants!