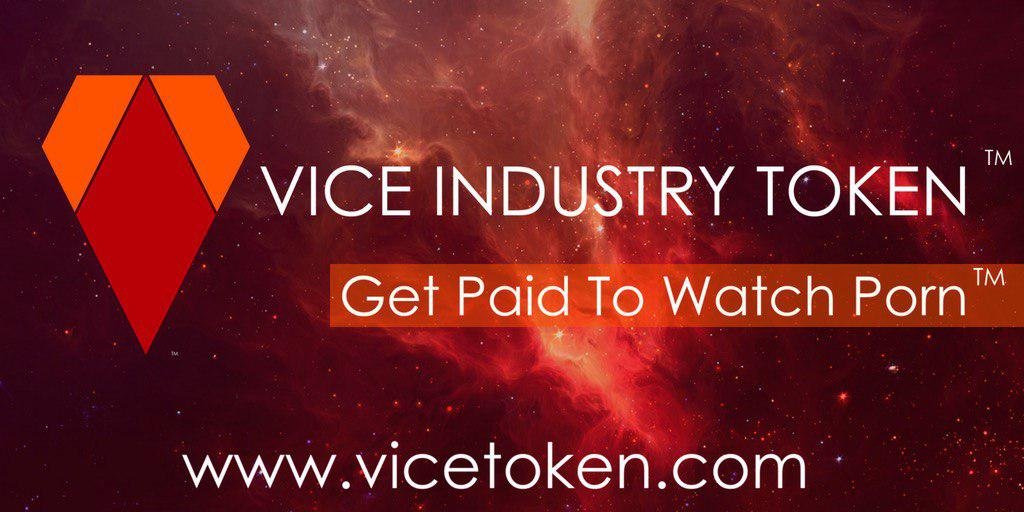 Well this will be my second post on Steemit and I figured now is a great time to do a post on Vice Token since it is currently in its final launch phase and I have been an avid community member of the project since its ICO. I was originally drawn to this project since it is a software fork of Steem, which in my opinion is a proven delegated proof to stake blockchain; and since the adult entertainment industry has been a vanguard of new technology adoption for decades (VCR, DVD, Internet pay sites, online streaming).
I've been doing a lot of thinking about the imminent launch of the Vice Industry Token platform these last few days as VIT starts onboarding witnesses for their delegated proof to stake blockchain. VIT is scheduled to be fully operational on September 12, 2018. At that time all features and functionality should be available to producers and consumers on the platform to start earning native VIT. So after the launch, I've been thinking what the early days of the network could look like.
First and foremost, I'm hoping for a smooth launch on the twelfth. As anyone in crypto knows, there is no such thing as a perfect launch, but hopefully the biggest issues the Vice Token network has to deal with are minor hiccups.
The next big thing I'm looking forward to seeing in the early days is which VIT affiliates and partners have the most content available on the VIT portals. Vice Industry Token has signed up a lot of affiliates so it will be interesting to see which ones have provided the most content at the launch. Those affiliates may be the ones who achieve an early edge in VIT power.
Which independent producers will show up first? There are so many wonderful independent clips producers and camgirls out there in the industry today. I am very excited to see which ones take the plunge and make a VIT account and start publishing content on the VIT network. The first movers could end up earning quite an advantage in VIT power in the long run.
This may not happen in the early days, but I'm very interested to see which big porn stars are the first to move on to the Vice Token network. Having a few big name porn stars on the network would be huge for VIT as it would probably bring in a large number of those stars' fans to the network. Another interesting aspect would be to see what sort of VIT earnings these big time stars make when they first start publishing content to the platform. Even behind the scene selfies could earn these lovely ladies a handsome reward.
Tube site assimilation: How fast will the free tube sites assimilate to the Vice Token network? Tube8 is already being integrated into VIT. If that first integration goes smoothly and gains traction, how fast will other tube sites be integrated? Most of the tube sites are owned by the same company so if there is a noticeable shift in viewer preference for being paid to view promotional clips (3 to 12 min long) versus watching them for free, how fast will that company convert its remaining tube sites to VIT?
Lastly, which fetish communities will get established on Vice Token network first? This is really just a curiosity of mine but I love watching networks and ecosystems evolve. And this is a unique and interesting ingredient of that evolution. Will there even be noticeable fetish communities in the early days or will it just be a group of users that are first on board because they are at the nexus of cryptocurrency and pornography? I hope it is not the latter. If it is the former, I will be thrilled to see which fetish groups emerge from the woodwork.
Have you been following the Vice Industry Token project? If so, what are you most looking forward to in the early days of the network? Who do you think will be the first big stars to join the network? And if there are any fetishes or unique communities that pop up, what do you think they will be?