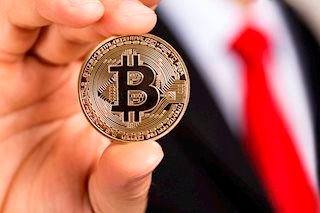 etLATEST CRYPTO NEWS >>
Bitcoin price analysis: BTC/USD recovered to $7,100 after OKEx engineered sell-off
By Tanya Abrosimova | August 06, 2018 03:55 GMT
Bitcoin price analysis: BTC/USD recovered to $7,100 after OKEx engineered sell-off
BTC/USD gains 2% on an daily basis amid mild recovery.
The slump was potentially caused by OKEx statement.
Bitcoin is changing hands at $7,115, which is 2% higher from this time yesterday and 1% higher since the start of the day. The digital coin No.1 dropped below $7,000 handle on Friday, for the first time since July, and extended the decline early on Saturday, but fresh buying orders located under $7,000 support enhanced by 50-DMA, stopped the downside.
One Bitcoin whale may be responsible for the recent sell-of as on Friday OKEx, a Hong-Kong based cryptocurrency exchange, stated that it had to liquidate a large Bitcoin position worth of $420M. dis
"The client with user ID 2051247 initiated an unusually large long position order (4168515 contracts) at 2am on July 31 (HKT) and triggered our risk management alert system. Our risk management team immediately contacted the client, requesting the client several times to partially close the positions to reduce the overall market risks. However, the client refused to cooperate, which lead to our decision of freezing the client's account to prevent further positions increasing . Shortly after this preemptive action, unfortunately, the BTC price tumbled, causing the liquidation of the account."
The incident happened on July 31, which means it might be the trigger that pushed Bitcoin from $8,175 to $7,629 in a matter of hours. However, the exchange disclosed it only on August 3, causing another wave of panic.
BTC/USD, a daily chart