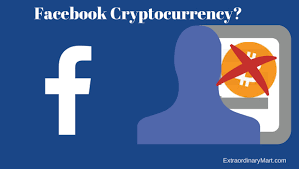 Facebook has publicly said that it will block any adverts that promote any cryptocurrencies, their products and their services. Despite being very open and willing to adapt to emerging technologies, they felt that many crypto companies were not acting in good faith.
Bitcoin has recently had another price surge, which has amounted in a wave of new cryptocurrencies emerging, yet Facebook has urged its users to report any ads, should they see them. Rob Leathern, the product management director for Facebook Business said;
"We want people to continue to discover and learn about new products and services through Facebook ads without fear of scams or deception…That said, there are many companies who are advertising binary options, ICOs and cryptocurrencies that are not currently operating in good faith."
ICO's offer people the chance to buy into new cryptocurrencies before they are launched, which has let some companies to use it as a way of raising huge sums of cash, without regulations. These companies have not been acting in good faith, and they have simply disappeared without paying the money back to the investors.
Facebook adverts can be incredibly effective, which is why this is likely to hit cryptocurrency companies hard. Facebook have said that the new policy that has been introduced was intentionally broad, but adds that it would likely evolve over time saying;
"Ads must not promote financial products and services that are frequently associated with misleading or deceptive promotional practices, such as binary options, initial coin offerings, or cryptocurrency."
Certain advertising phrases that include any words that are associated to cryptocurrencies, its products or its services are also not permitted to be used. This move has been put in place to protect the integrity of its advertising platform, which has already come under fire in the last year for enabling Russian propaganda and other content that was deemed inappropriate.