Ecomerce has increasingly become popular in the world over with different countries from Asia, Europe America and Africa, recently experiemcing a surge in its activities. Its no news that key players in this industry have tried to introduce newer and better technologies into this sector so as to make transactions easier and faster although the speed and completee implimentation of this is still something that can be largely improved upon.
I will like to introducee you to a compamy coming on board with all the necessary improvements this sector needs and deserve and are ready to impliment eye catching and ground breaking technologies that will Revolutionalize Ecommerce for life and make transacrions easier, faster and worthwhile.
And aside that, you will have the opportuinity to buy into the program and become an early investor which will enable you earn a whole lot after ICO is completed.
The name of this company is ALIGATOCOIN. Its being driven by a team of great professionals with the technical know how and good vision to make the project succeed and are giving their best to make sure all investors smile come the end.
What is AligatoCoin planning to do differently?
AligatoCoin intends to create and integrate Artificial Intelligence with trading platforms and this is expected to drastically ease so many processes in the trading platform ranging from customer support, planning of advertizing campaigns, defining groups of recipients, inventory management or catalogs of products, streamlining complaint processor technical support.
Aside Artificial intelligence, one other technology that will be implimented is Drone technology for the delivery of smaller size shipments at smaller distances.
We all know that the coming of Ecommerce has increased the the pressure on postal services and companies on delivery of goods as so many demands are being made so other methods of tackling this challenge must be sorted and solutions impliment so as to hasten this vital area and one of this soluyions is the drone technology mentioned above.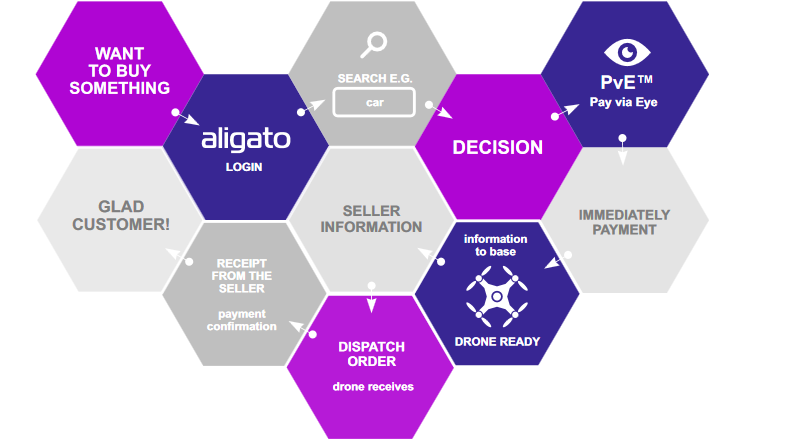 Another beauty of this project is the fact that it is going to be under blockchain which will guarantee data decentralization significantly improoving the security of stored data and multi node verification guarantees the truth.
Another great technology that will be implimented to this platform is the the through the eye which utilizes iris scan which provides a fantastic biometric tool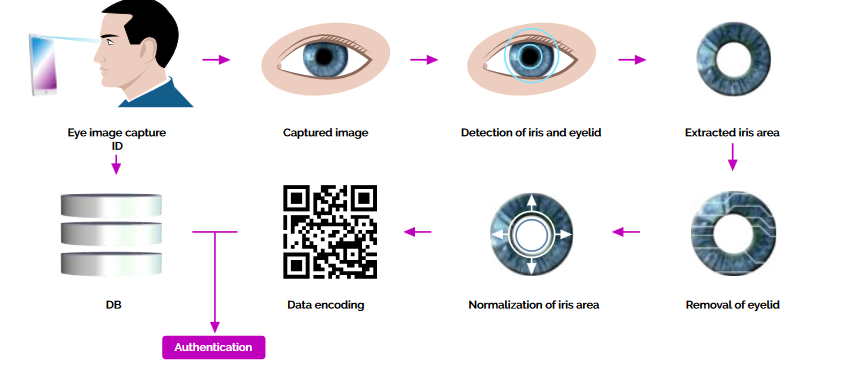 All these information stated above goes to show how serious the project managers are and will represent great investment for those willing to buy into.
TOKEN SALE
• Token Name: AligatoCoin
• Token Symbol: ALC
• Platform: Ethereum (ERC20)
• Distribution Process: The ALC tokens will be delivered once the ICO has closed
• Cryptocurrency Unit (Token) Price: 1 ALC = 0,50 USD
• Minimum Amount of the Cryptocurrency Tokens to Buy: 1 ALC
• Pre-ICO Opens on: 20.04.2018 (12:00 CET)
• Pre-ICO Closes on: 29.07.2018 (12:00 CET)
• ICO Opens on: 30.07.2018 (12:00 CET)
• ICO Closes on: 30.08.2018 (12:00 CET)
• Soft Cap: 1,000,000 ALC
• Goal: 35,000,000 ALC
• Maximum Cryptocurrency Release Volume (Hard Cap): 70,000,000 ALC
• Protection of Investors: If the Minimum Goal is not reached, the funds will be paid back to the investors once ICO has closed
• Maximum Cryptocurrency Supply: 100,000,000 ALC
• Token Distribution: Aligato 30%; crowdfunding investors 70%
• Payments Methods: BTC, ETH, LTC, DOGECOIN, ATB, Aligato.pl ( PLN & USD )
Remember, there is mimimal risk associated to this because if the soft cap is not reached, refunds will be made to the investors and all unsold tokens will be burnt after ICO.
MORE INFORMATION CAN BE GOTTEN FROM
ANN THREAD
ICO
AUTHORISED BY BITCOINTALK