John McAfee's Twitter feed makes for an interesting read this evening, with many coins being touted as his "coin of the day".
Whether he's been hacked, or he's actually sat there shilling endless coins so he can get rid of his bags, it's apparent that he's more of a hindrance to the crypto community than a benefit.
Make it stop.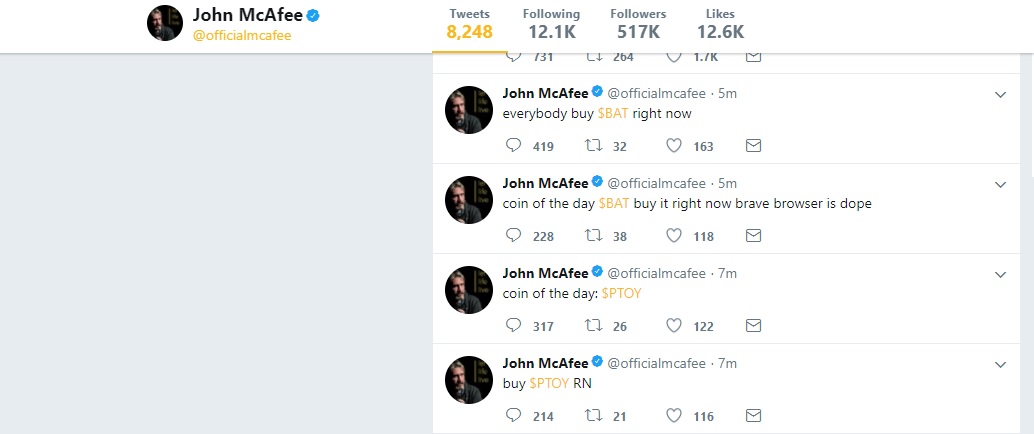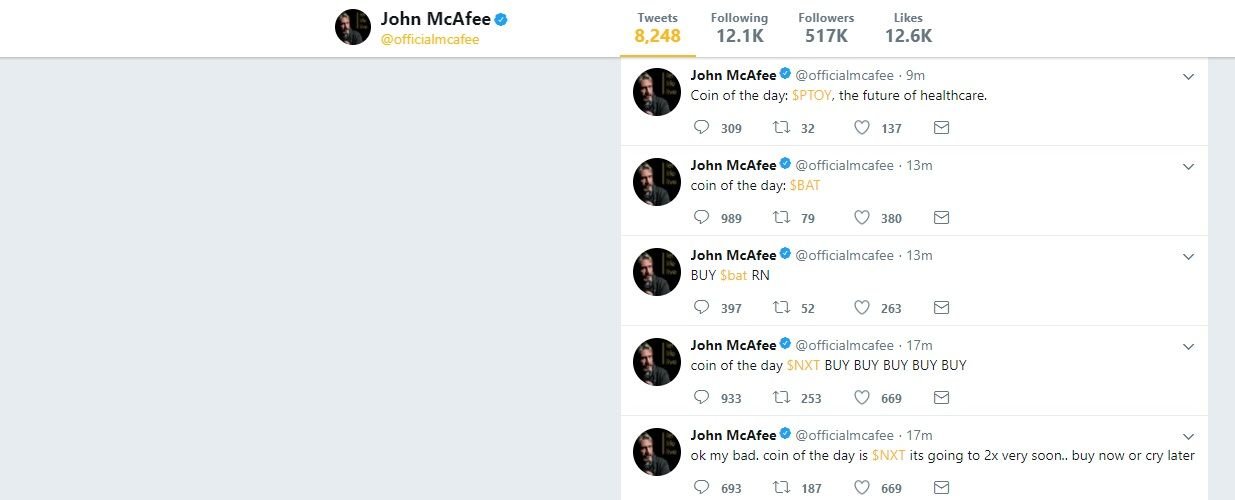 Edit: The tweets have now been removed, and McAfee claims that he was indeed hacked.