Thanks to our amazing developers we made history again.
Here are a few recent milestones:
October, 2017
We redefined what it means to be private in the crypto sphere by implementing a custom version of the Zerocoin protocol into a Proof of Stake coin. We introduced: zPIV. Our new base unit of private funds allowing you to have completely anonymous coins!
May 8th, 2018
We revolutionized Proof of Stake, forever, by introducing the ability to stake your zPIV. We called it: zPoS (Zerocoin Proof of Stake). Allowing you to hold completely anonymous coins and get rewarded for it!
These features and a lot more make us PIVX.
PoSitively Private.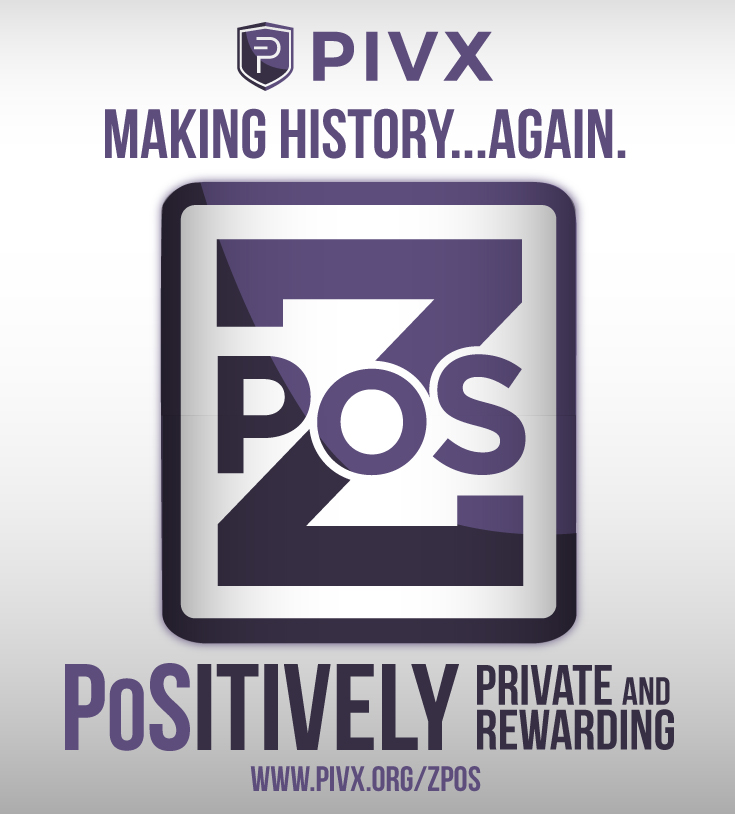 ---
Find out more about PIVX at our website
Join our Discord
Join our forum
Follow us on Twitter
Follow us on Facebook
Follow us on Pinterest
Join the conversation on Reddit
Subscribe to our YouTube channel
To ALL PIVX community members, feel free to RESTEEM this article! Let's keep spreading the word of our amazing community focused privacy centric global cryptocurrency.
Keep it purple people!