MPCX is a digital-based financial services platform. The long-term goal is to collect all financial crypto services into one place. MPCX is designed for corporate and individual services as needed in the digital wealth management area. Then also exchanging cryptocurrency and trade, digital banking, crypto sources and ICO promotions, as well as crypto loans.
For short-term purposes, MPCX will create a blockchain system to manage investment portfolios to be more innovative with crypto's wealth assets. In the current market situation with the large demand and a limited supplier of financial management solutions. So, the team from MPCX decided to create the MPCX platform for market opportunity services.
MPCX has a significant advantage in joint teams and inventors having more than forty-five years of experience in the financial world. The relationship between clients and those who are adept at making MPCX the opportunity to offer products that are unique to MPCX clients.
The MPCX platform will develop three things in the future, this is a long-term plan from the MPCX team, for January 2017 to December 2018 the digital wealth management platform, then in December 2018 to November 2019, there is a cryptocurrency exchange. Then, December 2019 to July 2020 digital banks and wealth platform management rules.
MPCX offers several services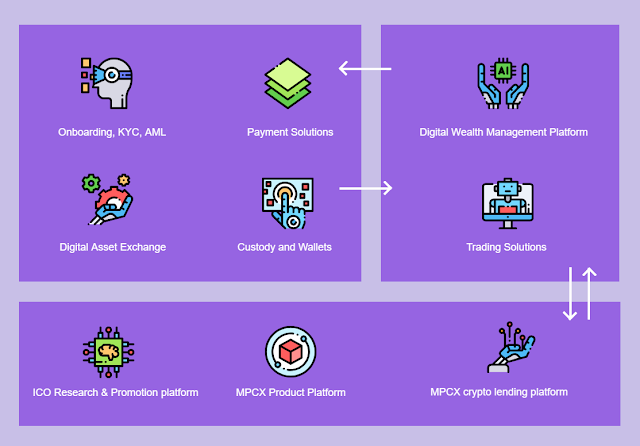 Bank payments and solutions
2.A cryptocurrency exchange system for the 100 best coins
A secure crypto storage wallet solution
Platform for MPCX ICO promotion
There are a number of crypto products such as crypto investment, DSIM, crypto ETN, Al crypto funds and lending strategies
Terminal for selling an MPCX
The MPCX team believes that financial services must be as transparent as possible and designed to help people receive ,wealth goals. The FinTech community has a goal solution for many different problems, however when there are crypto related assets there will be several solutions that exist and the fact is that it relates to people who raise crypto.
The MPCX team believes that there is a strong potential disruption with blockchain and ICO technology which illustrates an innovative way to raise capital. The MPCX team wants to take examples and support from using the case. To develop the project, the team decided to see the support of the members of the blockchain and Crypto communities who shared and shared the same vision with the MPCX team. That is why the team decided to finance the development of the MPCX platform against the XDMC token that will be used to pay for platform and market players in developing the platform.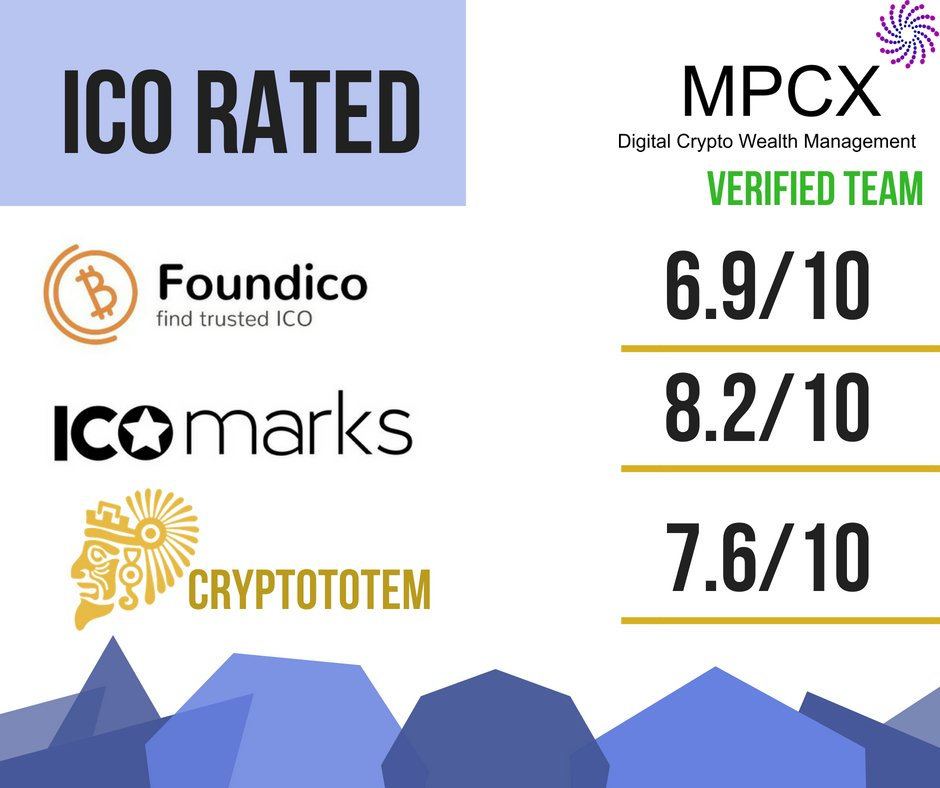 During the pre-ICO round, XDMC tokens will be distributed with maximum discounts with all-round payments. MPCX's ICO will have several ICO round levels to raise funding for the development of the MPCX platform. Other information about selling XDMC tokens and various ICO levels will be explained further.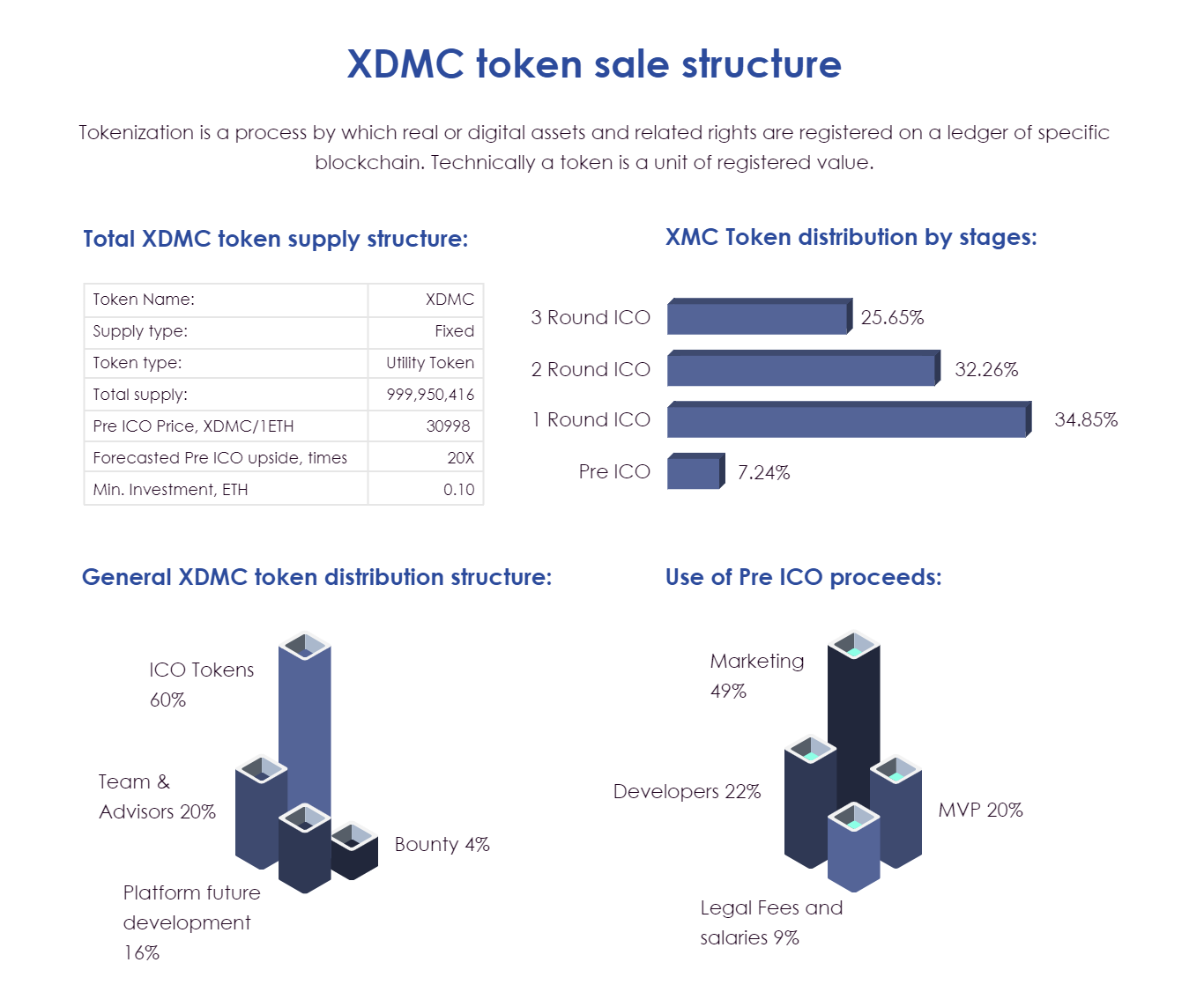 The enormous development of blockchain technology has created a number of new investment opportunities. The crypto market operates twenty-four per seven and offers great potential for growth. A number of financial developments offer more than one thousand five hundred new coins. Many ordinary people have significantly built up wealth by investing in ICO.
For More Information, Please Visit the Link below:
Website : https://mpcx.co/
Whitepaper: https://drive.google.com/file/d/1gKlwCkRAS_2y3gqyda_DfoZayHw-Qfe9/view
Telegram : https://t.me/joinchat/HKzpNxMFbX0HYo9-BScO6A
Twitter : https://twitter.com/MPCXPlatform
Facebook : https://fb.me/MPCXPlatform
ANN : https://bitcointalk.org/index.php?topic=3443279
Author : raidal aura
Bitcointalk profile link : https://bitcointalk.org/index.php?action=profile;u=1084584
My eth : 0xc8D62644DACF4e4653037D1be93C9dfA6ddF5C11