Hello, my friends all here I will introduce an ICO project that is quite unique that is P2PS I think this project is very potential for success in the future, why I say so?
Each of us spends a lot of time on the Internet, weekly or even daily, we use the Internet to communicate, shop, restaurant orders, check in for flights, authorize on social networks. But at the same time every time when someone is confronted with some kind of service over the Internet, the provision of personal data is a requirement that must be done. The user anywhere specifies personal information, from an e-mail address to an identity document.
How this information is transmitted, stored, how it is protected is a question that often arises in my mind maybe even many people. Internet users seem to want a very different method of exchanging information and supporting peer-to-peer transactions while conducting their daily business activities to keep the basic principles of secure information exchange.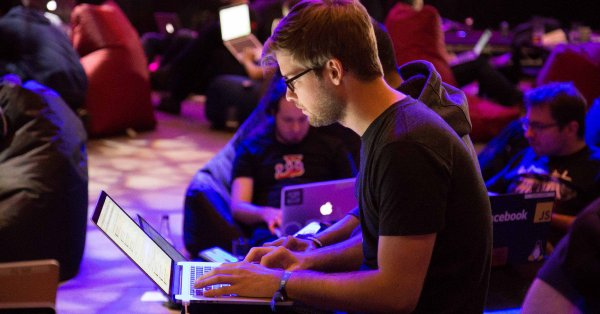 P2P Solutions Foundation is a platform created to provide users with systems through which confidential digital assets or files can be exchanged without interference from third parties. It is the first secure digital communications platform in the world, based on Blockchain
P2P Solutions Foundation has a joint mission with ELI and ISI to commit effectively and consistently deliver world-class, high-quality, and exceptional products, applications, and services at the most effective prices and reasonable prices.ELI and ISI have been pioneers in digital and peer-to-peer education platforms since early adopters used the digital education system in 2004 and the Push System protocol in 2010.
The P2PS crypto token is developed by the P2P Solutions Foundation team, Token P2PS will be used on a secure platform. One platform that is committed to embracing token P2PS is a secure, interference-free, peer-to-peer digital delivery system (Push System protocol) promoted by Innovative Solutions International, Inc. (ISI). (Innovative Solutions International Inc.)
Push System protocol is a packet-speed digital data transfer system on a secure, proprietary peer-to-peer network. The P2PS Token will assist you in all your transactions on a decentralized, secure, and interference-free digital peer-to-peer delivery system used in government and defense, digital and shipping education, medical and pharmaceutical, banking and finance, and other corporate sectors.
ELI and ISI charge considerable annual licensing fees per user for their respective digital platforms. Since P2PS tokens will replace their licenses, there will be some advantages both companies gain through migrating their licensing models to blockchain technology.
TEAM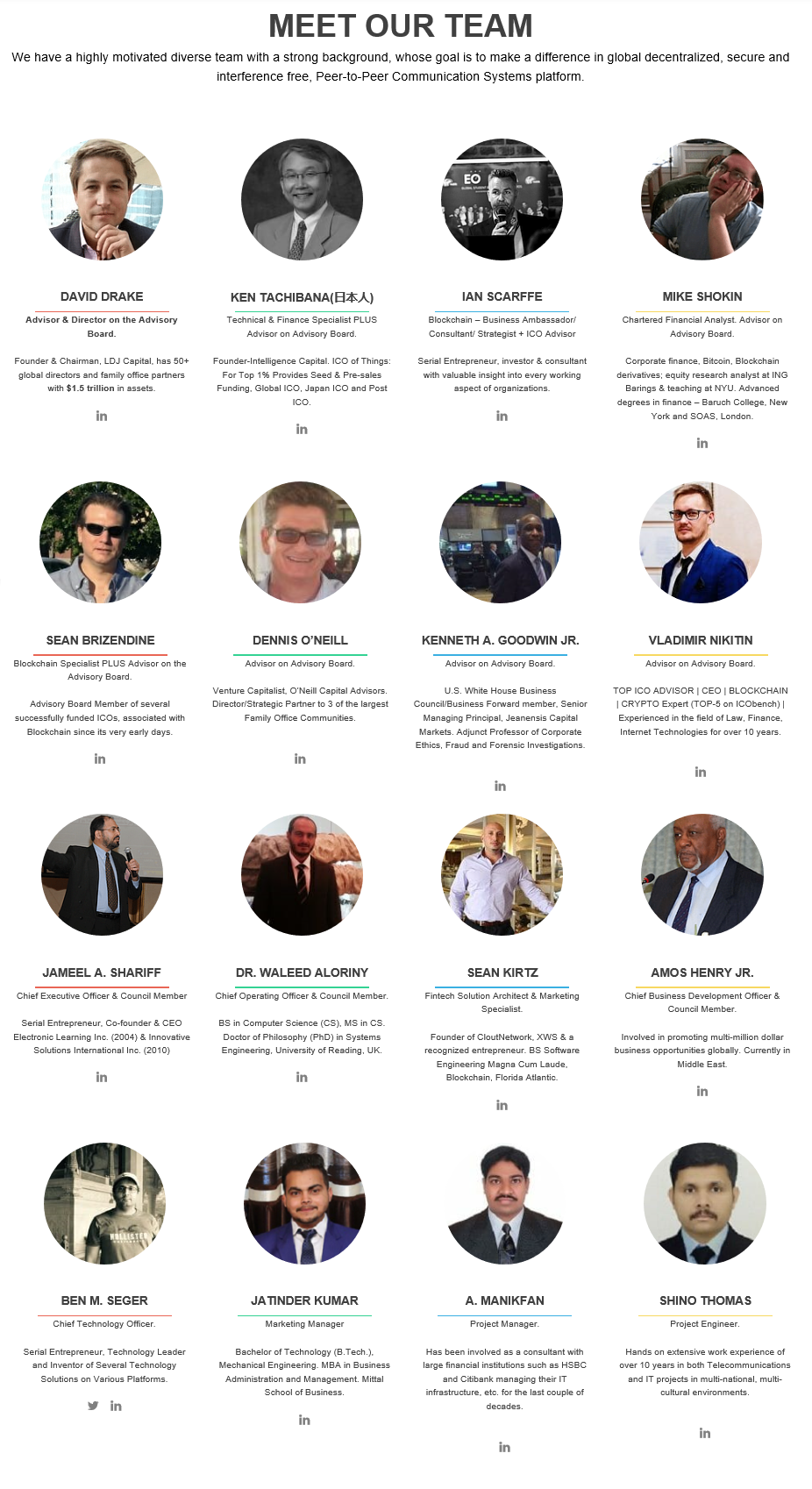 TOKEN SALE
P2PS is an Ethereum (Ethereum) crypto token that includes ERC20, the de facto standard and popular tokens platform for digital asset tokens on the secure blockchain
Start: April 2, 2018 - August 31, 2018
Number of tokens on sale: 50,000,000 P2PS (50%)
Token exchange rate: 250 P2PS = 1 ETH / 0.06 BTC / 6 LTC
Acceptable currency: ETH, BTC, BCH, LTC
Minimum transaction amount: 50 P2PS
Soft cap: 750.000 $
Hard cap: 136000 ETH or about 50,000,000 $
CONCLUSION
The P2P Solutions Foundation will pioneer commercially viable models for secure, user-friendly digital services that empower consumers to post large peer-to-peer data without third-party interference. For more information please visit the following link:
Website: https://www.p2psf.org
Whitepaper: https://www.p2psf.org/wp-content/uploads/2017/12/P2PS_Whitepaper_V1.1_English.pdf
ANN Treat: https://bitcointalk.org/index .php? topic = 2419138
Facebook: https://www.facebook.com/p2psf
Twitter: https://twitter.com/p2psf
Telegram: https://t.me/joinchat/FK00U0bfzHmFy0XODee9vg
Author : raidal aura
Bitcointalk profile link : https://bitcointalk.org/index.php?action=profile;u=1084584
Eth : 0xc8D62644DACF4e4653037D1be93C9dfA6ddF5C11