Advertising world today is growing very rapidly. Ads almost every day we find both in television, in newspapers and in other media. But not a little for the advertisers who lose some of their funds in vain because it is not right to place their ads, therefore I introduce a very attractive advertising exchange platform and can minimize such errors Ubex.
EXPLANATION
Ubex is a globally decentralized advertising exchange in which companies can advertise effectively, while publishers are also offloaded by marking ad slots on their resources. Supported using Artificial Intelligence [AI] and Ubaya blockchain technology is present as a pioneer in the advertising revolution in the future.
Ubex uses a neural network or artificial intelligence system that serves to gather necessary information about the internet resources and its users, analyzes the interests and needs of today's users so as to facilitate the selection of the most relevant and financially profitable ads, adjusting to the appropriate ad format.
The Ubex platform will provide many opportunities not only for publishers and advertisers but also for companies that need regression analysis of user data.
BENEFIT
Broadly speaking the advantages of using the Ubex platform in comparison to other platforms include:
The purchase of Ubex ads is more efficient and efficient because it uses a neural network that is able to predict ads based on interest through a very detailed analysis that enables advertisements to be mis-targeted.

Blockchain-based smart contracts minimize participant risk. Ubex solves a low trust issue in purchasing digital ads.
Smart contracts make it possible to make the advertiser and publisher relationship (owner of the ad slot on the site) more transparent and fairest possible while minimizing risk.
Advertisers can organize and run ad campaigns in a few clicks. Tasks that require the entire team of digital marketers can now be taken over by the Ubex algorithm.
While Publishers can quickly and easily connect their advertising slots to the Ubex ad platform and start earning as soon as the tracking add-on collects enough data about the site's traffic for further analysis by neural networks. More can be viewed on their white paper.
TEAM
Ubex has a team of professionals and extensive experience in marketing, artificial intelligence, and blockchain so there is no doubt to participate in their current ICO project Ubex.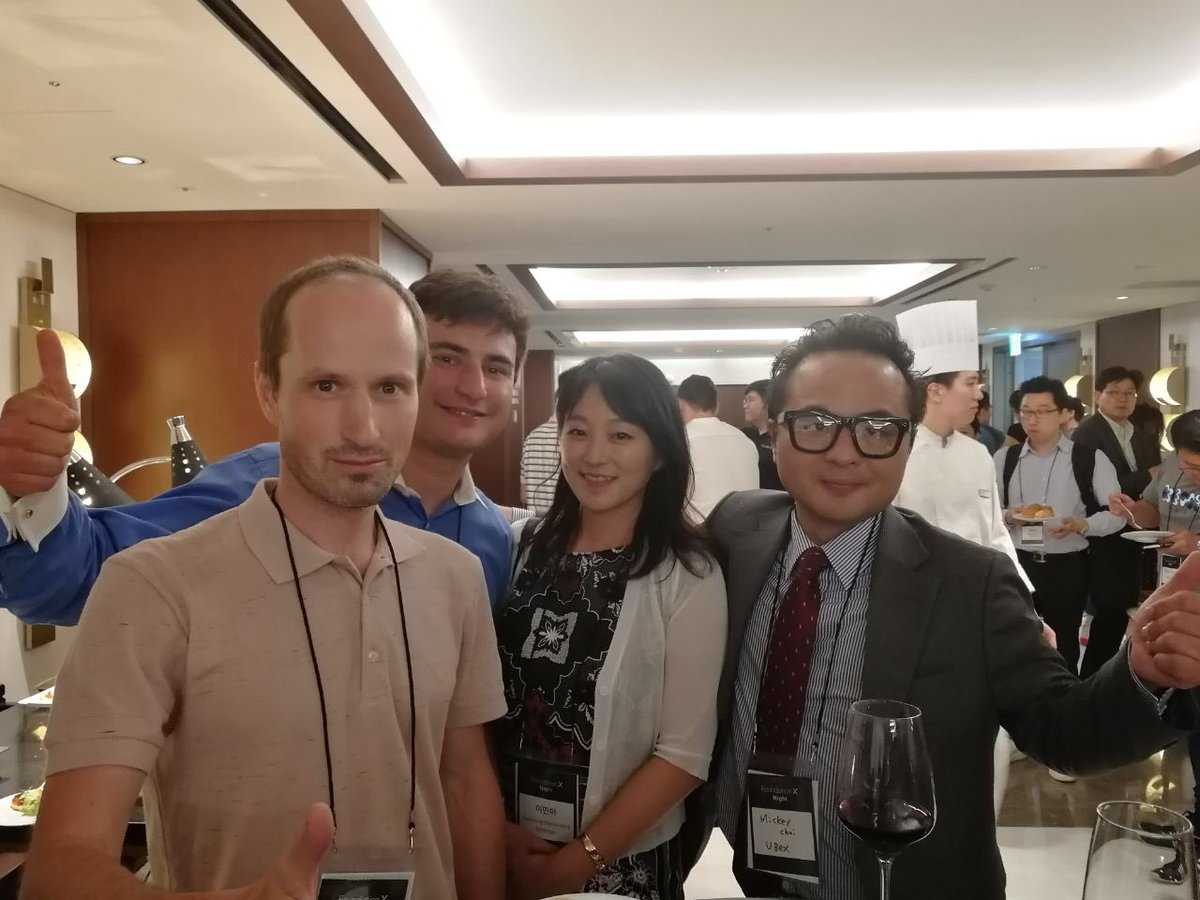 TOKEN SALE
UBEX Token is a crypto Tokken issued on the Ethereum platform on the basis of the standard contract ERC20. UBEX Tokens is a payment token designed to support transactions on the Ubex platform.
Number of tokens: 4,000,000,000 UBEX
Purchase method accepted: BTC ETH LTC
Hard cap: 24,000 ETH
Soft cap: 4000 ETH
1 UBEX Token: 0,00001 ETH
Know Your Customer (KYC): yes
Min Purchase: 0.01 ETH (or equivalent
Ubex will revolutionize the future advertising industry by using artificial intelligence technology that will improve the company's efficiency in terms of promotional expenses and avoid fraud from ad provider services.
The tremendous idea that will make this project a success, to participate or to know about Ubex please visit the following link:
Website : https://www.ubex.com/
Whitepaper : https://www.ubex.com/wp/Ubex-Whitepaper-en.pdf?7330
Twitter : https://twitter.com/ubex_ai/
Facebook : https://www.facebook.com/UbexAl/
Telegram : https://t.me/UbexAI
ANN : https://bitcointalk.org/index.php?topic=3393244
Author : raidal aura
Bitcointalk profile link : https://bitcointalk.org/index.php?action=profile;u=1084584
My eth : 0xc8D62644DACF4e4653037D1be93C9dfA6ddF5C11