Today is a good day for counterparty and NVO/NVST holders. Blockfolio has listed counterparty as a (planned) dex!
Thanks to the communities support largely from NVO/NVST holders we were able to collect over 280 votes! I'm very excited for the community in general and even in a bear market we can as a coumminty make an impact on the product we all want, that being a built in dex and wallet with a great UI!
I want to give an resounding thank you to everyone that voted on this on blockfolio and will let you all know if there are any other updates regarding NVO/NVST and counterparty in the future!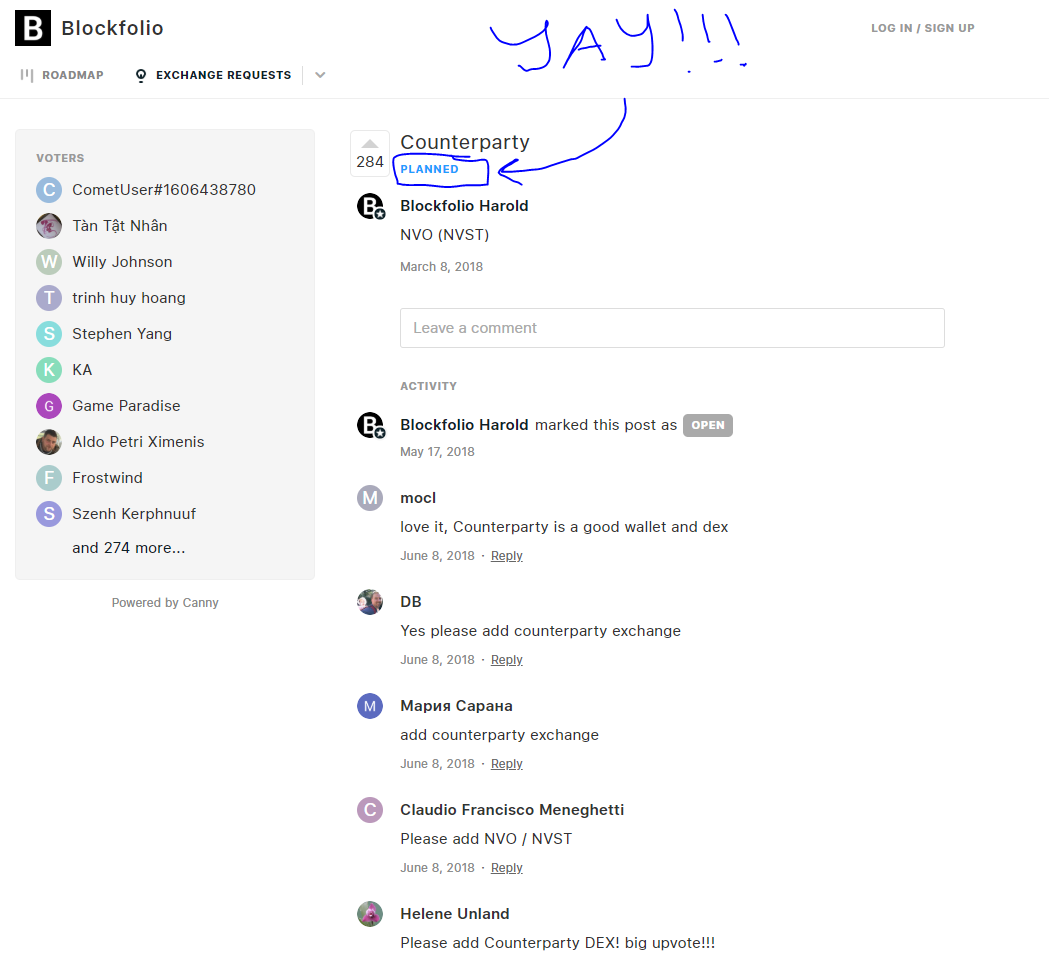 A few other helpful links regarding information within NVO can be found below:
https://www.nvocommunity.com/ lots of information about the project and a link to download the wallet
https://forum.nvocommunity.com/ a place to ask questions and see information regarding NVO project.
https://counterparty.io/ to buy and sell nvst/btc
https://feedback.blockfolio.com/exchange-requests/p/counterparty to continue the upvote train to 300 votes!