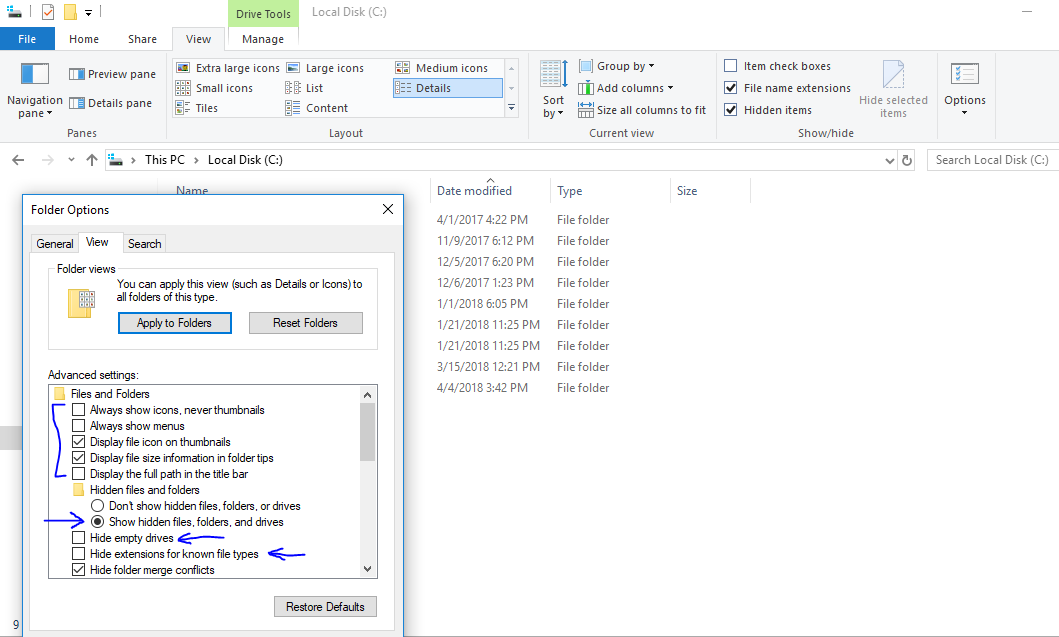 To access the User AppData and Roaming folders in Windows 10, do the Following:
For File Explorer.
Select the C drive.
On the File Explorer Ribbon, switch to the View Tab.
Expand the Option button, by clicking on the black small triangle below the button.
Select Change Folder and Search Options.
On the Folder Options dialog box select the View Tab.
Make the changes as shown above.
Click the Apply and then the OK buttons.
Now go the folder C:\Users\YOUUSERRNAME\AppData and you will see them enabled.
In order to keep your computer safe, remember to restore back the defaults.