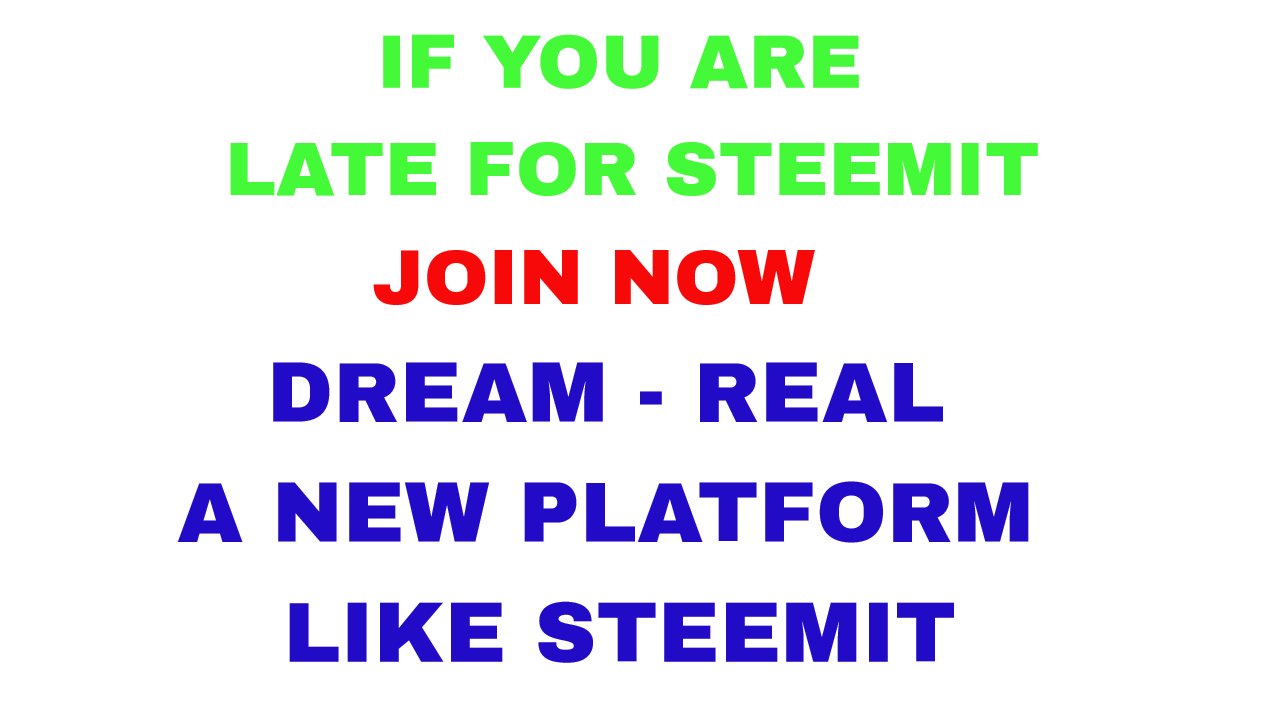 Hello friends,
Today, I am going to introduce you with a new platform named Dream-Real who works like steemit. This is a new project and this is the best time for you to join. You can also join their Airdrop also and it's ICO IS also going on from 9th July, in which the price of token is very less.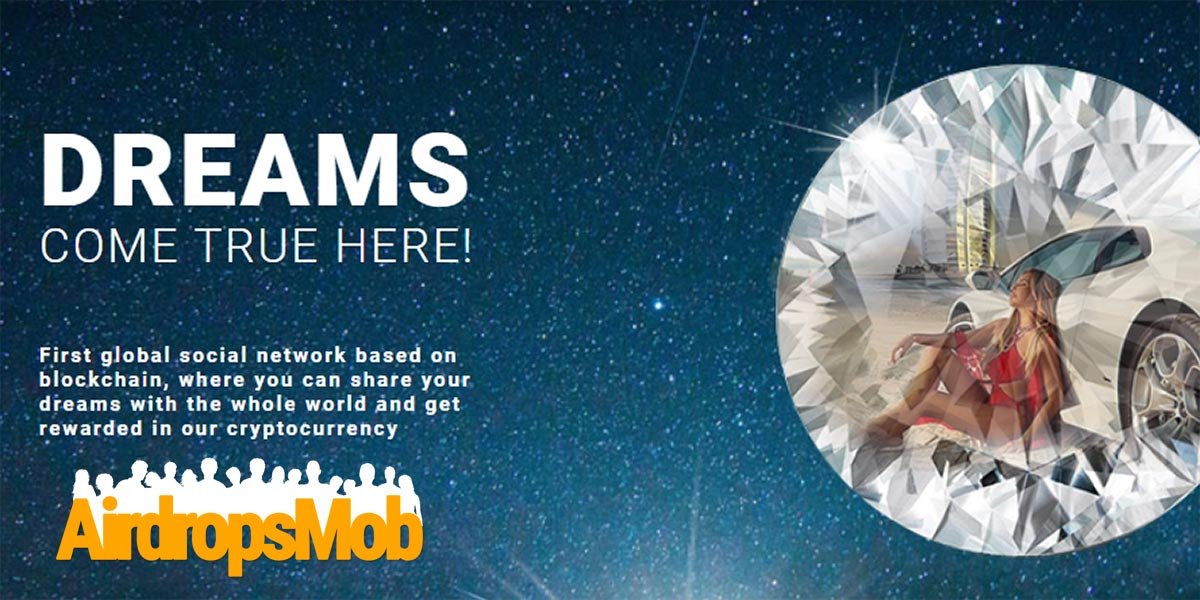 Dream Real is a global social network based on blockchain technology, where users can share their dreams with the whole world, and cryptocurrency of the ecosystem creates incentives for content generation.
How it Works?
Do you have a dream? Share your dream on DreamReal and get value for sharing.You can create posts about your dreams and pray someone will give you an upvote, just like on steemit.
There are some similiarity like steemit : dream(same like steem), dream power(same like steem power), dream dollars(same like steem dollars).
Some Rules on dream real :
• We can create max 15 posts per day.
• We can write comments max 1000 comments per day.
• We can give max 100 likes per day.
How to Join Airdrop?
Dream Real is airdropping up to 500 DR tokens (~$50) to airdrop participants. You will receive 200 DR tokens (~$20) for main tasks and 300 DR tokens (~$30) for bonus tasks.
ICO token price: 1 DR = 0.10 USD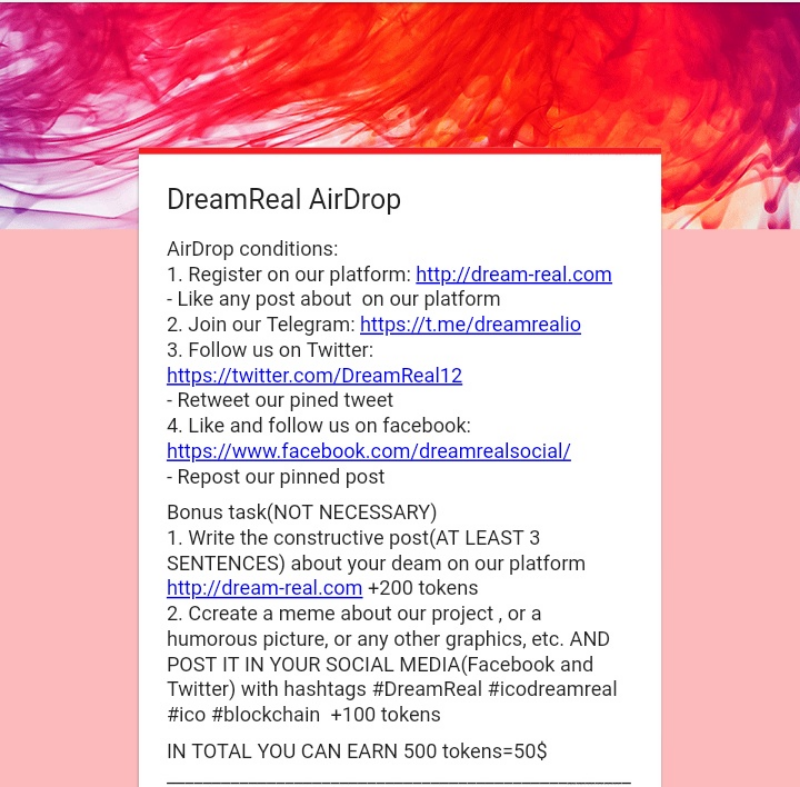 Here you Can Join their Airdrop..
https://docs.google.com/forms/d/e/1FAIpQLSfT6stNI2Ek6qRJVC9hAk8-l-Q5lrF7OyZg_2zbq31yz7ya4w/viewform
          Guys Follow & Support me @ravikd009

           Comment & Upvote 

          Share your views about this Post,
          Thanks.