I was trying to buy some BTC to invest into Alt coins, I am not looking for massive amounts, however, when I went to Changelly, I am having hard time to believe that this is actually the PRICE? See for yourself!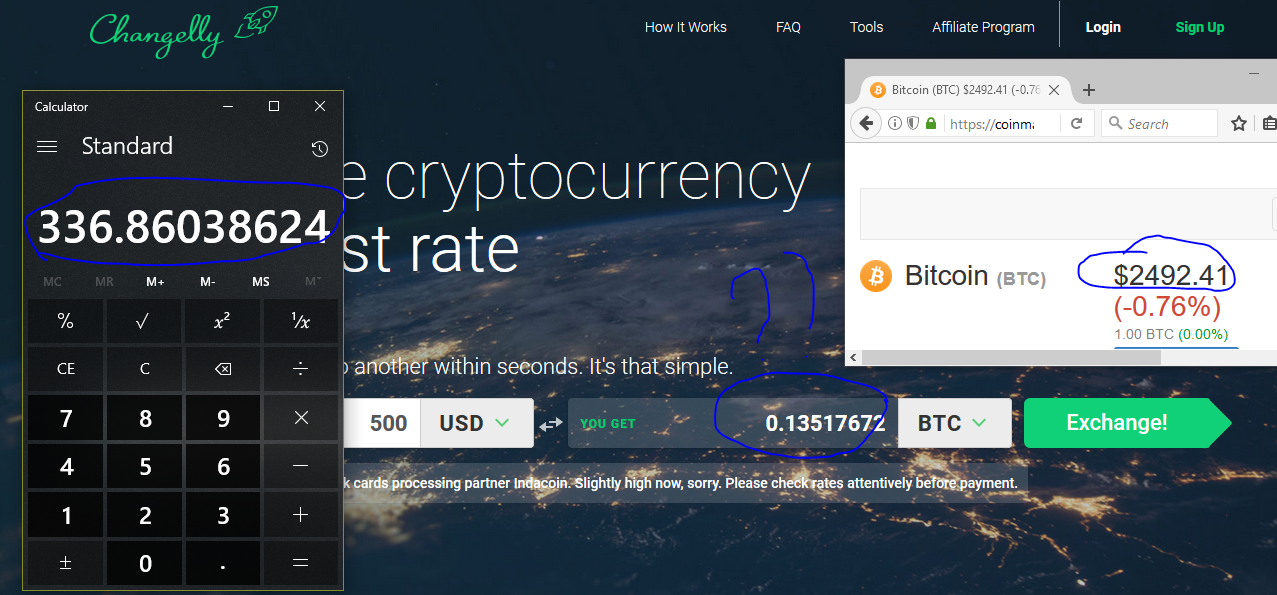 WTF???!!!
You will see that $500 is buying me .135 BTC which based on BTC price at the same time equals $336 resulting in fees/charges of $164!
That is $164 or 32.6% in CHARGES.
And I thought CoinBase was high.
Speaking of Coinbase, those guys are shutdown more than they are operative and this is based on my less than 2 month experience in Cryptos. I cannot wait for the exchanges like WCEX that is coming on 10.10.17 to blow these guys out of the market! I am gettind edgy and frustrated with this INFLEXIBLE options.

I am looking for a place where I can buy small pieces of BTC once-a-while and pay REASONABLE credit/debit card fees. Does anyone know of any such place?
Previous article:
ICO Review Series #6: BitClave – Decentralized Search Ecosystem that aims at $550 BILLION Ad Space
You can sign up for WCEX Promotion to receive free WCEX tokens.