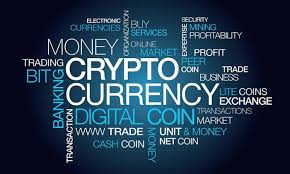 I have only been involved in the crypto trading arena for around two months. I am not an expert, do not devote a portion of my day to cryptocurrency research, nor am I a day-trader. For the time being I have invested in one coin and intend on holding for 5-7 years. At the end of mentioned time frame I hope to have a small nest egg. The purpose of this post is more to discuss observations I've made in various forums dealing in cryptocurrency talk.
There are forums, blogs and subreddits full of bitcoin and every alt coin you could imagine. These forums all contain hype, interesting articles on why users of these forums believe the coin they invested in will get them rich, trolls, and research based discussions. I'll admit, I closely follow the subreddit relating to the particular coin I've purchased. However, what I really enjoy is reading sound, research based discussions. I believe these discussions along with my research are what helped me make a sound investment.
First, a common character you'll see in these forums are the 'to the moon' types. These guys may have only been trading for a day, but have picked one of the hundreds of available alt coins and swear it will hit $100 dollars in a one year span, if not sooner. Never do these individuals have information backing their claims. While it is fun to see the energy I always wonder if there's a house payment not getting paid or a divorce on the way. Maybe a pessimistic view but I've seen it happen.
Next are the FOMO (fear-of-missing-out) type. These guys constantly ask, 'should I buy' or 'should I sell'? Their questions are purely emotional. It's interesting, when you can feel the emotion in written word. A sense of desperation. A little of their own research could help alleviate their stress. Although let's be real, I don't care what coin one decides to invest in, there's always an inherent risk you will lose the entirety of your investment. Also, when it comes to cryptocurrency you're probably investing in one of the most volatile markets you could choose.
Another group consists of those that immediately panic and display signs of buyer's remorse at the smallest of downturns. The coin maybe be up 24% for the week but when a correction occurs that causes a 10% drop one night their 'to the moon' posts all of a sudden turn into rage posts about the crappy coin they've purchased. When the coin stabilizes the next morning their talk again returns to 'lambos' (Lamborghini) by month's end. Very bi-polar.
Haters and trolls are another fun group. These are usually investors of coins other than the current forum you are following. They point out all coin flaws while choosing to ignore any of the redeeming qualities the coin they are downing may have. They often choose to belittle other users in these forums. You've got to learn to simply ignore these guys. If you're investing, it's clearly an interest and negative energy is never helpful.
Last, you have well-informed individuals that have opinions but research to support those opinions. This group of individuals I appreciate the most. By reading their discussion pieces it reassures me of existing research I've completed while also casting doubts on what I thought may have been solid opinions. Once you find these individuals keep them close, not to follow their every word, but instead to keep you honest.
For those new to trading and experienced day-traders that aren't me continue to have fun. I just thought this article might be a fun, quick read to those just entering the cryptocurrency arena as I did recently.