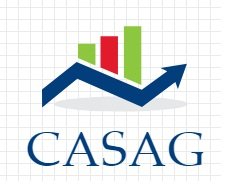 Hi steemians,
This blog is exclusive for short term traders. Those who wants to gain good profits is short period of time.
Here is an Invitation link of my discord server
https://discord.gg/SHtNJz7
So whats different in this server, The following are the features you would like to know before joining this server:-
Crypto Alerts- Most important for every trader is to earn more profits, For that you need to stay updated about the current market scenario. We provide latest market alerts and updates so that you all not gonna miss any important updates. After all crypto markets is heavily influenced by the news.

Crypto Signals- This is the interesting part, We provide genuine signals after studying the market, 99% of the signals have achieved its target, you can see the Signals history.

Crypto Airdrops- All recent and genuine airdrops are posted here, So you wont miss any freebies.

Crypto Giveaways- Talking about the freebies, We will be gonna conduct a giveaways every month for lucky 3 winners. Giveaways will be given on 50% of the profit I make from this server.
Most important this is that we provide best time to enter the market and exit the market so that if market crashes you can avoid losses.
For more info please join this server and ask anything there. https://discord.gg/SHtNJz7
Thanks and regards
Happy Steeming.