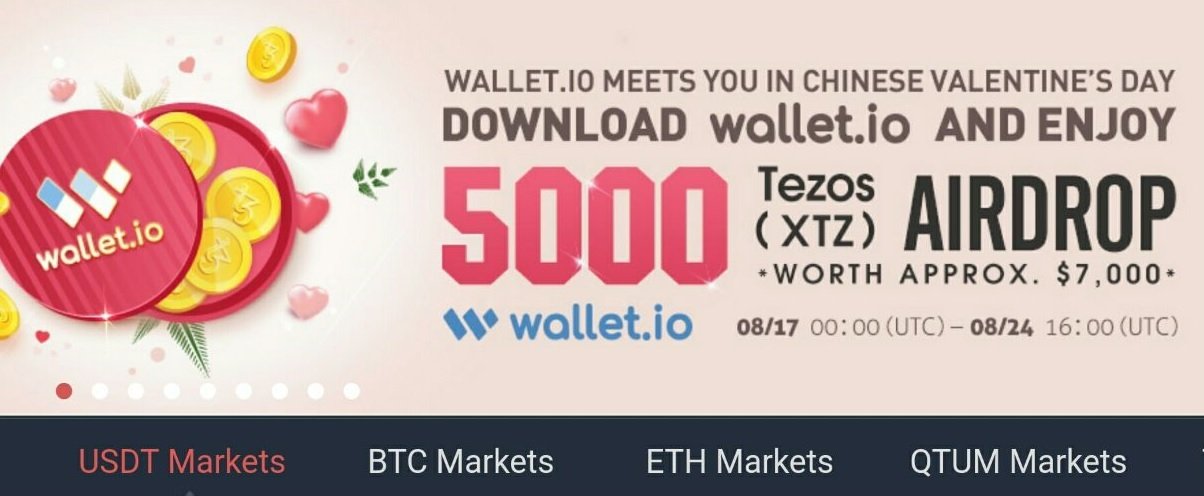 Participate in 5000 Tezos(XTZ) airdrop in http://gate.io .
Airdrop period is from August 17 - August 21 UTC 0:00.
Sign-up using this code.
https://gate.io/signup/1766209
Check out for the rules from the following link of gate.io site
https://gate.io/article/16605
Its a very easy procedure, You just need to
Create a account in gate.io (Use this linkhttps://gate.io/signup/1766209 )
Follow gate.io and wallet.io twitter
Download wallet.io app and sign in using gate.io account
Add XTZ coin in the app
Copy XTZ coin address.
After that just fill the form given in gate.io article (https://gate.io/article/16605)
For filling up your form you need
gate.io registered email-id
XTZ address that you copied after adding in wallet.io app
Enter you twitter account name
Lastly you need to share about the airdrop in any of the social site, take a screen shot and attach it.
That's it
Thanks and Regards
Happy Steeming