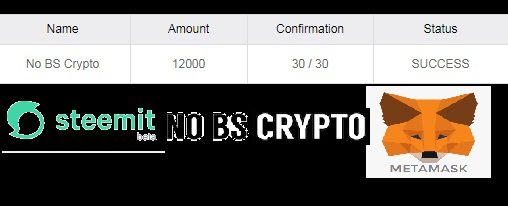 Hello everyone, I am here again to share a detailed information on how to transfer the NoBS airdrop received token in your MEW(MyEtherWallet) address to an exchange.
First thing first you need to transfer an approx of $0.55 of ETH to your MEW wallet. I would suggest to transfer at least 1.4 SBD/STEEM which will get converted to ETH to its equivalent price on that day. Here is where your steemit account comes in use.
Step 1:-
Goto you steemit wallet, than select SBD/STEEM (you need to have at least 1 SBD/STEEM in you wallet).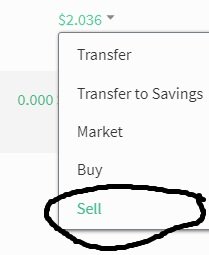 Select Sell
Step 2:-
You will get a new tab opened and will be redirected to https://blocktrades.us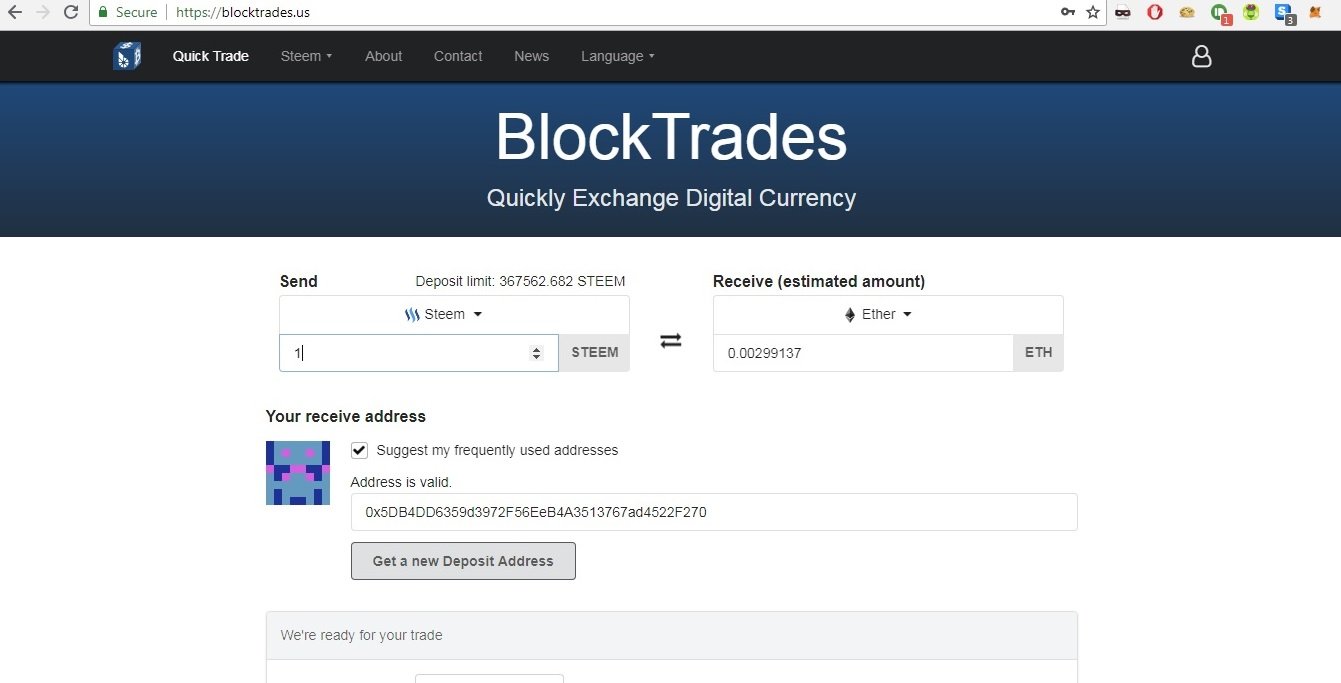 Here your 1 SBD/STEEM will be converted automatically to ETH as per the market price of ETH.
Now, enter your MEW address and click "Get a new Deposit Address".
After few seconds you will get two tabs.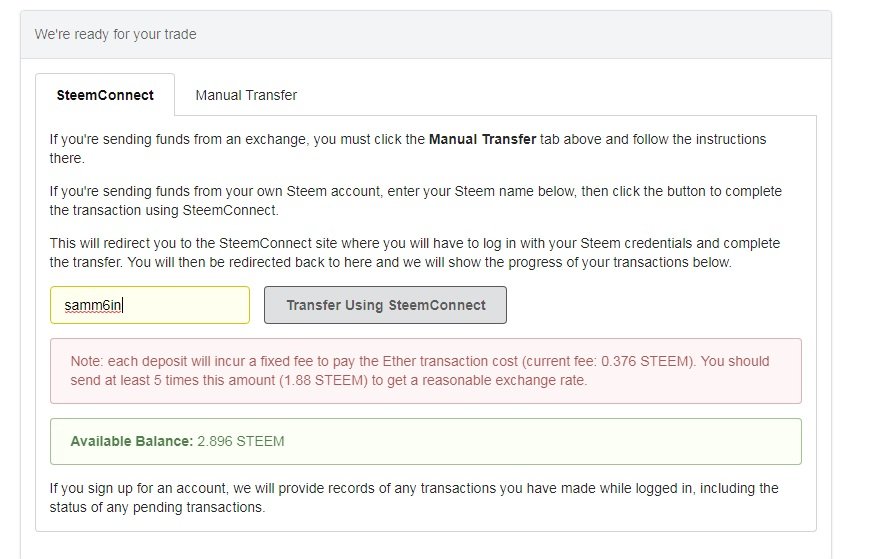 Step 3:-
Enter your steemit user name and click Transfer Using SteemConnect.
You need to press continue to confirm the operation OR You need to enter your steemit username and password and click Confirm.
After the transfer is successful you will see your ETH balance in you metamask account.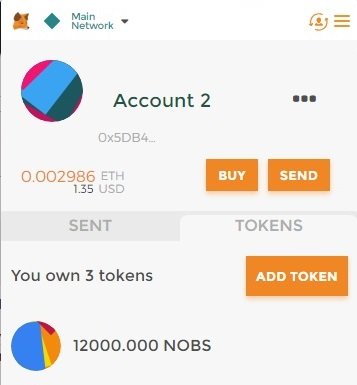 Step 1 - 3 are needed because you need to pay transaction fees to transfer your No BS Crypto token from MEW wallet to an exchange. Never transfer ETH from you exchange wallet because the transfer fees is excess.
Step 4:-
First login to you metamask chrome/mozilla account where you received your No BS token.
Make sure the NoBS token is received in your address.
Step 5:-
Goto https://www.myetherwallet.com
i. Select Ether & Tokens
ii. Select MetaMask / Mist
iii. Connect to Metamask


Step 6:-
Enter your NoBS exchange wallet address.
Select amount of NoBS token you want to transfer, than click on "Generate Transaction" after that click "Send Transaction"


You will get a message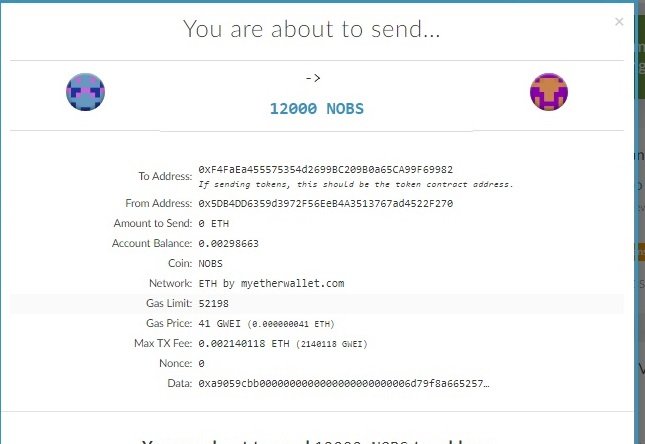 Select Ok/ Confirm.
Now you need to verify Transaction


After you verify the transaction it will take couple of minutes to get credited in your exchange wallet.
Mine took around 5 minutes. Speed of the transaction depends on the network congestion.
So That's it, hope you guys got the idea how to transfer NoBS token from your MEW wallet to exchange wallet. If you have any other airdrops token in your MEW wallet you can send that too after it gets listed in a exchange.
Good bye. See you guys in next blog.
Happy Steeming.
And PLEASE upvote, follow and reseteem if you feel you learned something.
Any one who doesn't have account in these exchanges than please do signup with my refferal bellow:-
https://www.cryptopia.co.nz/Register?referrer=samm6in
https://www.binance.com/?ref=28337537
https://www.kucoin.com/#/?r=Hfs33v
https://cobinhood.com?referrerId=33cf112a-c6e9-4639-b8eb-30b25c6672f6
https://www.cryptopia.co.nz/Register?referrer=samm6in
https://gate.io/ref/1766209
https://btc-alpha.com/?r=127927
https://www.coinex.com/account/signup?refer_code=6gx4p
https://www.bitforex.com/registered?inviterId=1861958