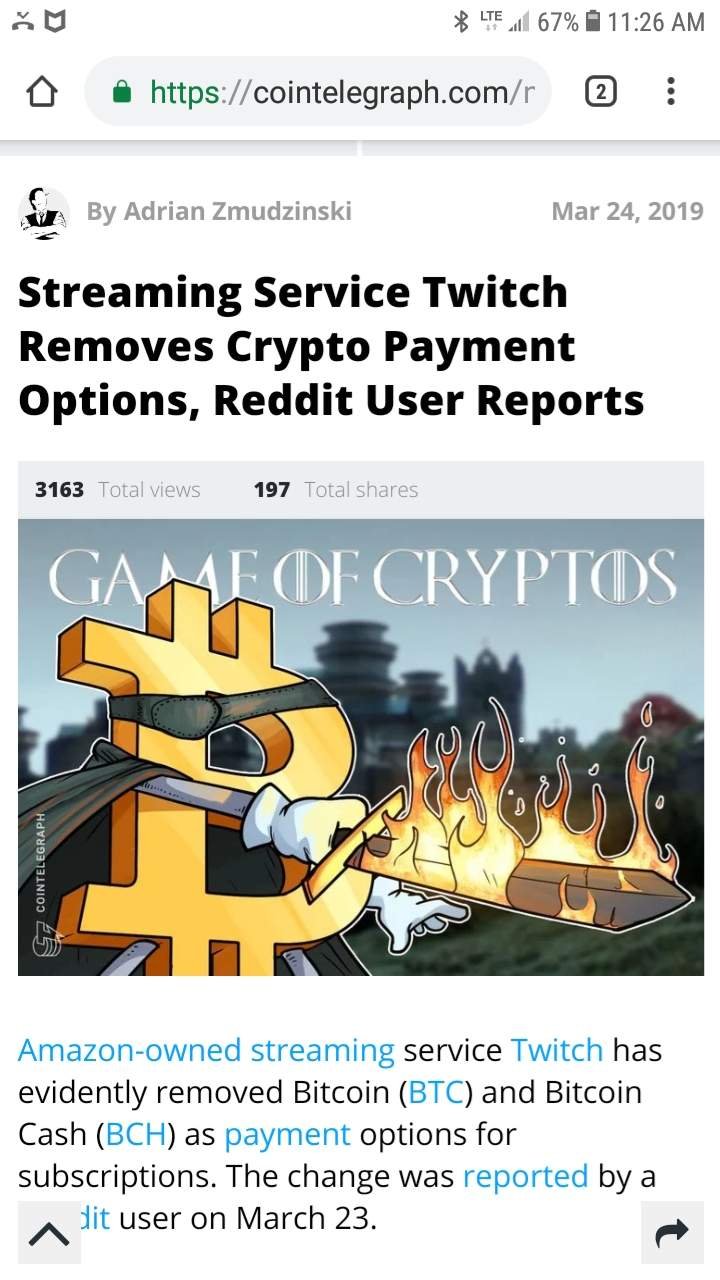 The popular crypto reporting site called Cointelegraph released a story this morning claiming Twitch a popular streaming app owned by Amazon stopped accepting BTC and BTH through the payment app Bitpay!
My question now is, Jeff Bezos owner of Amazon has purchased 3 domain names that indicate Amazon is working on launching it's own Cryptocurrency, has this now halted?
It was also rumored that Amazon was going to start accepting cryptos for purchases on its online retail site is this now nixed as well?
Or is this a move by the company to position itself with only using its coin over its network of sites?
This is going to require some digging around, I will work to try and get answers to these questions.
If Amazon were to start accepting BTC and other popular Cryptocurrency that would be huge for the future of the Cryptoshere.
You can read the story on Cointelegraph here https://cointelegraph.com/news/streaming-service-twitch-removes-crypto-payment-options-reddit-user-reports/amp
Posted using Partiko Android