Have you claimed your FREE SwiftCash yet?
I hadn't until yesterday but it was always in the back of my mind. If you don't know what the hell I'm talking about it's regarding this post.

Source
SwiftCash airdropped a load of tokens to Steemians around 2 months ago, and I remember downloading the QT-Wallet but not collecting my tokens.
Everyone who has followed up with the requirements of the giveaway, has already got paid and their coins are now linked to their STEEM account and can easily be withdrawn using our TipBot(@swiftbot).
You can get the wallet here and gain a receiving public address (below) when you have installed it.
To gain the tokens you need to issue the following commands. You can do it on my post if you like.
The number of tokens issued to each Steemian appears to be related to your stake size (as usual), and in my case, I received 1722 tokens.
While you might feel SwiftCash is just another shitcoin I was a little surprised to see the value at $4.61. SwiftCash is also a staked coin so you get more for simply holding it.
Regardless of how you feel about these kinds of coins, I'm a bit of a sucker for freebies. Have a look and see how many you can claim, download the wallet and send you coins across. There's little to lose besides some time.
While I have been trying to consolidate all my coins into this awesome spreadsheet (that was not written by me), I have been adding bits of crypto I got from here and there, some of them freebies dished out by @vanessav.
Last year @vanessav did a series of 'Airdrop Tuesday' posts giving out mostly small amounts of mostly shitcoins to the first five Steemians who resteeemed the post and submitted a valid recipient address.
It didn't matter if the coins were crappy ones, it was just a really cool incentive and I remember gaining small amounts of TrezerCoin, ROICoin, SwiftDemand, SmartCash, PluraCoin, Stellar Lumens (hey that's not a shitcoin!) and RavenCoin.
Tuesday's meant watching for @vanessav's post, getting the wallet and sending a valid receiving address. It was fun and I always seemed to just get in before it closed.
@zekepickleman wasn't so lucky and sometimes ended up being the 6th one, he will laugh when reading this!
Some of these coins I still have and some lost due to dumb moves like adding a password to the QT-Wallet and forgetting it, there goes my RavenCoin which has indecently gone through the roof since then.
@vanessav doesn't post so much now but has stuck it out through the recent dark times. Give her a visit and a vote, she's a great person and get's little in the form of rewards for her efforts.
Starting tomorrow @slobberchops is going to resurrect 'Airdrop Tuesday' and give some coins out to the first FIVE respondents.
I can use some of my reward STEEM to do this as long as the coins are trading on Bittrex or Binance where I can pair the STEEM with BTC and then trade for whichever coin.

Source
Consider this a thank you for what comparative strangers did for me when I was a young Steemian and keep your eyes peeled for AirDrop Tuesday. It might be tomorrow or next week, I have yet to decide.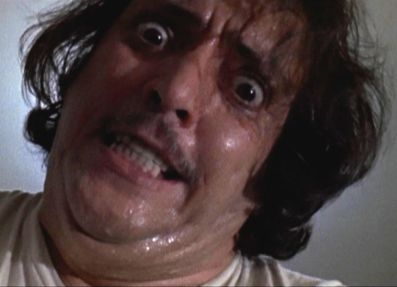 If you found this article so invigorating that you are now a positively googly-eyed, drooling lunatic with dripping saliva or even if you liked it just a bit, then please upvote, comment, resteem, engage me or all of these things.