INTRODUCTION
For the decentralized sector to grow as a whole, improvements need to be made in the areas that are lacking, and these have been tackled gradually, with better solutions being created.
Futures deal with a promise to make a purchase at a specific time. Purchase could be any commodity.
A major concern for many traders is the issue of transaction fees. This alone has the ability to reduce the volume of trade within the industry.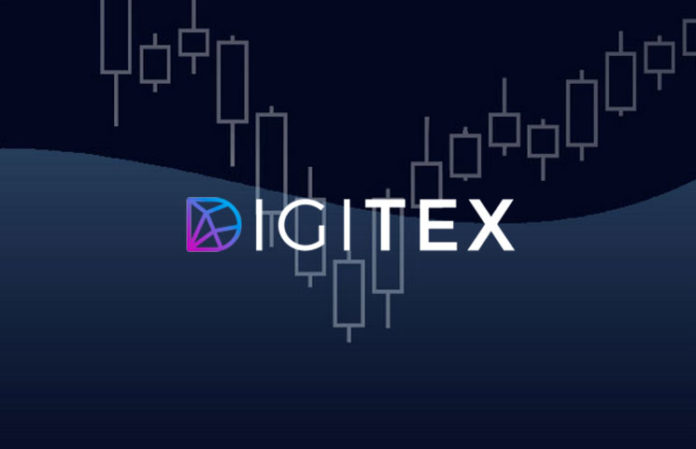 To tackle this, Digitex has created a trustless futures exchange, where zero transaction fees are charged.

COMMISSIONS-FREE FUTURES TRADING
Digitex is able to sustain its zero transactions free exchange, with the aid of a native Digitex token(DGTX) which every trader must have, in order to be able to carry out any activity on the platform.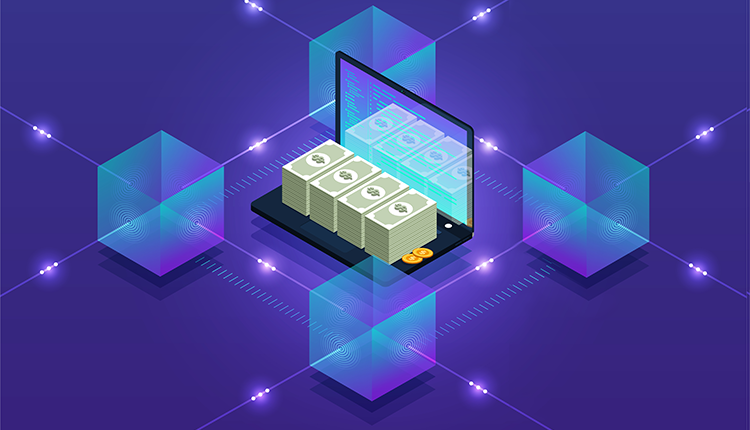 It is expected that funds raised from its ICO will be used to run the exchange, and when funds have been expended, new tokens will be created. The number that will be created will be decided by traders on the platform.
No new tokens will be created in first two years, and Digitex will be looking to carry out the process of creating new tokens to cover operations in 2021.
In order for traders to be able to vote on such, they will need to hold DGTX, as 1 DGTX=1 VOTE.
Coins created will lead to inflation, but seeing all activities on the platform are done by only making use of DGTX, it is expected that the demand created will be able to adequately compensate for this.
New tokens will be created through a fully audited token creation smart contract. By sending ETH to a specified address, buyers will be sent the equivalent in DGTX tokens.
All profit and loss, are displayed in DGTX tokens on the platform.



DGTX TOKEN FEATURES
Initial amount created: 1, 000,000, 000
Amount reserved for founding team: 100,000,000 (3 years vesting term)
Amount reserved for market makers: 200,000,000
Amount available during ICO: 650,000,000
Amount reserved for referrals: 50,000,000
it's an ERC-223 compatible protocol token, based on ethereum blockchain.
To trade in futures on the platform, traders must have a balance that is adequate enough to cover potential losses.
Traders can do away with trading risks, by making use of the Digitex Peg System
The table below shows price projections of DGTX.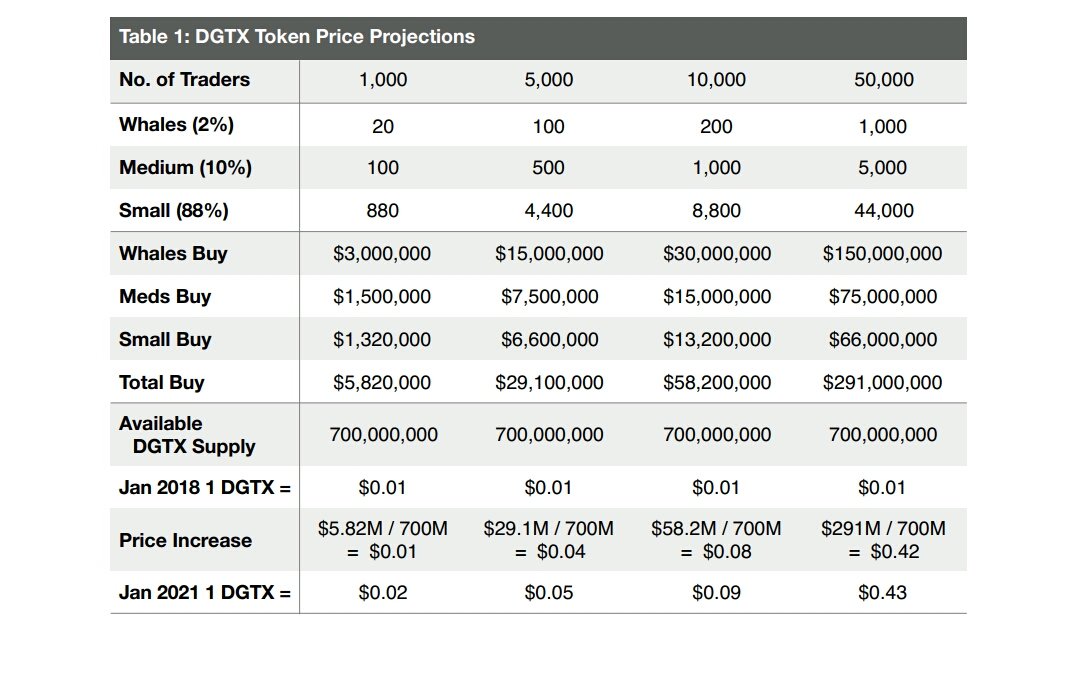 To make trading as easy as possible, Digitex will ensure that DGTX is listed on major exchanges, and it will also ensure that 0xproject is integrated into the platform, to make trustless transactions a reality.



TRUSTLESS FUTURES TRADING
By making use of decentralized tools along with the centralized aspect, Digitex is able to have a solution that adequately meets the needs of its users.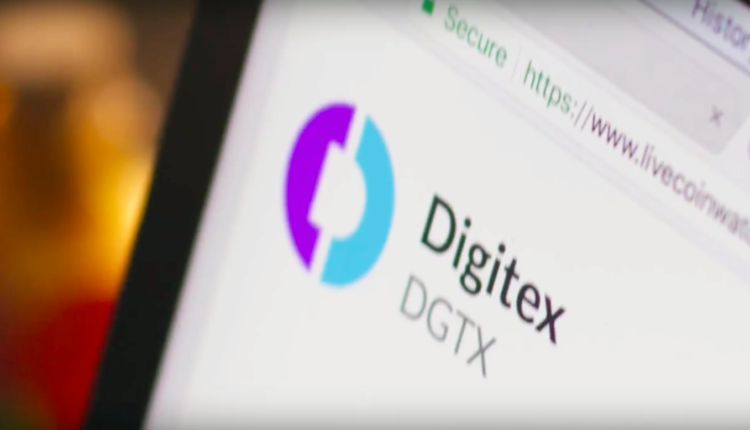 Decentralized exchanges have a number of problems, such as high latency, privacy issues, reliability and scalability issues, and the absence of margin trading.
On the other hand, matching engines on dedicated servers are very fast, margin trading is a possibility, privacy is available on central servers, and transaction costs on centralized servers are essentially free.
Digitex makes use of the reliable central servers centralized servers offer, and the blockchain brings its top notch security.
Digitex has no access to traders funds, therefore funds cannot be misused or frozen. When a withdrawal is initiated by a trader, the smart contracts ask for information from the centralized platform, who then calls up account information from the foundation. This is to prevent a scenario, where hackers try to take advantage of the system to withdraw more than they really have.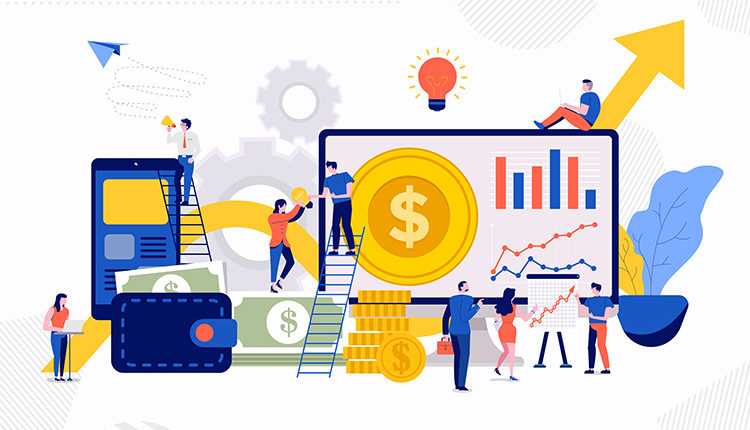 THE DIGITEX FUTURES EXCHANGE
FEATURES & BENEFITS
No transaction fees
High leverage
Large tick sizes.
Deleveraging automatically doesn't occur.
Futures markets are highly liquid.
Decentralized Governance by Blockchain
Completely private
Fueled by Blockchain technology
Extremely fast order matching.
BTC, ETH and LTC support
Automated market makers
Has a native currency
One click ladder interface.
Digitex market makers bot are built to break even. They help to create highly liquid futures markets.
Digitex futures markets: BTC/USD, ETH/USD AND LTC/USD
The table below shows the kind of gains users make, when using Digitex ahead of other solutions.



DECENTRALIZED GOVERNANCE BY BLOCKCHAIN
Blockchain technology ensures that Digitex stands out from a host of options-centralized and decentralized alike. The platform itself and the smart contracts, work seamlessly, ensuring that data is available when it is needed, and voting on new token creation is voted on democratically. Everyone is also treated fairly.
To determine how many tokens need to be created to cover operation costs, Digitex users submit proposals, which will be voted upon.
Voting on these proposals take time, and users can delegate their voting power to other users for whatever reason.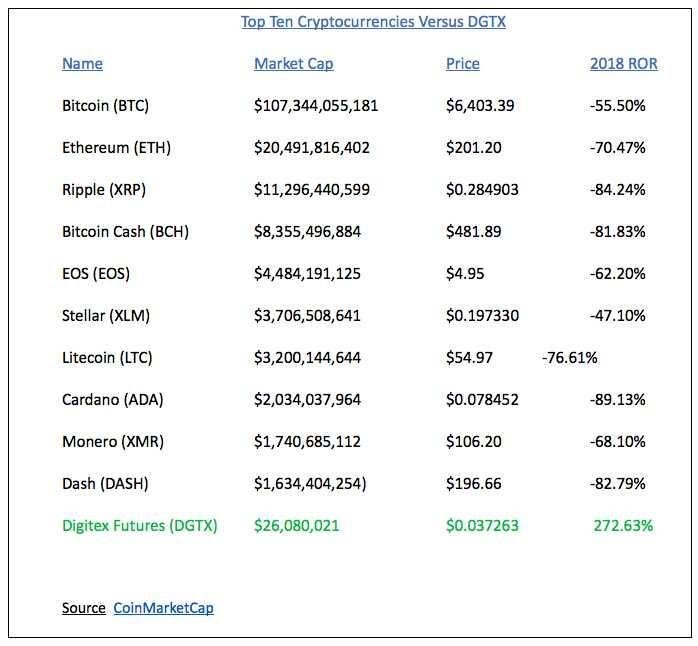 USE CASE
Carlos is a veteran crypto investor. He has been interests in BTC, ETH, and some other altcoins. He usually makes use of exchanges to convert fiat to crypto, and then swap them for other altcoins. This process ensures that the value he gets is greatly reduced, seeing a piece of the pie is taking along each step.
When trading on some exchanges, he even ended up in the red, after transaction fees were deducted.
Reliability is also a big problem he faces, as well as real time trading. By reading of Digitex on BitcoinTalk, Carlos invests and is able to trade, making huge profits without losing any part, at zero costs.
This also encourages him to hold more tokens, since it increases his influence on the platform. He is also at peace, seeing his funds are very secure, and are not held by Digitex.

CONCLUSION
Seeing Digitex has completed its ICO, it is poised to run on the funds generated during that period, while working on completing work on the platform. This period, all through 2019, and 2020 will see a host of users troop in to make use of the platform, and this demand will drive the price and value up.
Demand for tokens will ensure that tokens created in early 2021 will be fully compensated for, and traders can vote on the number of tokens to be created from then on.
Digitex will ensure that traders will be more enthusiastic to carry out activities on its platform, seeing everyone, irrespective of the platform they trade on are sure of getting better returns on Digitex. Users that have abandoned trading pursuits will also be encouraged by it, to return.
Fees are problematic for users, because they effectively ensure that users incur losses at times, and they are put off from trading activities.
When these fees are removed, just like Digitex has done, users are sure of getting everything they realized from trading actions.
Giving users control of the exchange and being in charge ensures that they do what needs to be done to for the platform to succeed, seeing every action taken by them will affect them, and they are solely responsible for their actions.
They will also be able to take the platform to greater heights, and evolve as is needed.


TEAM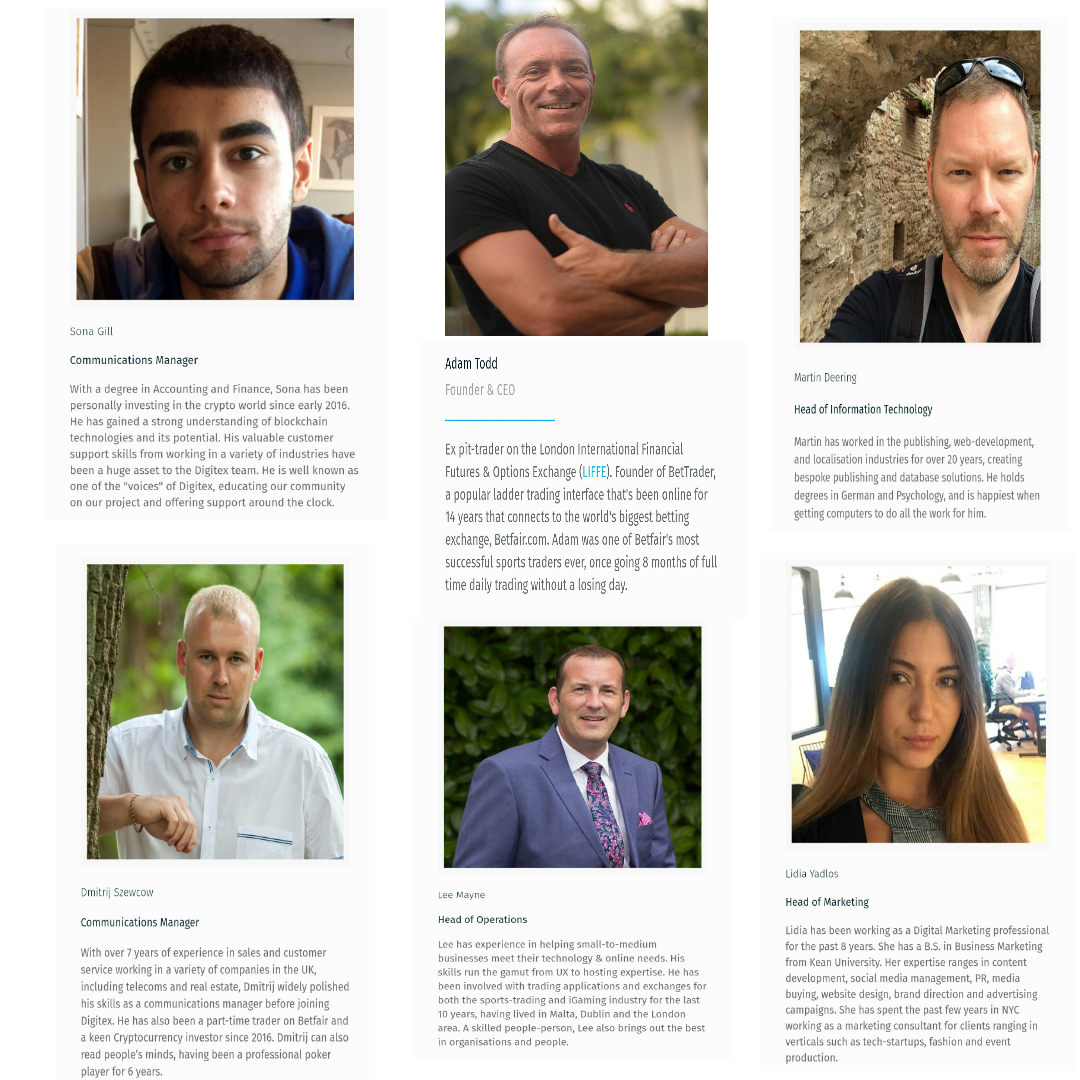 ROADMAP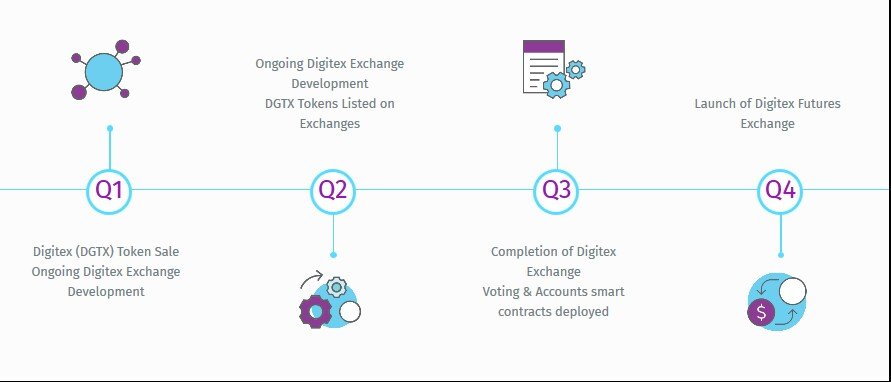 VIDEO

MORE INFORMATION & RESOURCES:
Digitex Website
Digitex WhitePaper
Digitex Blog
Digitex Telegram
Digitex Reddit
Digitex Facebook
Digitex Twitter
Digitex YouTube

@originalworks
contest entry which can be viewed
here
Twitter:
https://twitter.com/Lifeesbelle/status/1041900716066045952
digitex2018
digitextwitter