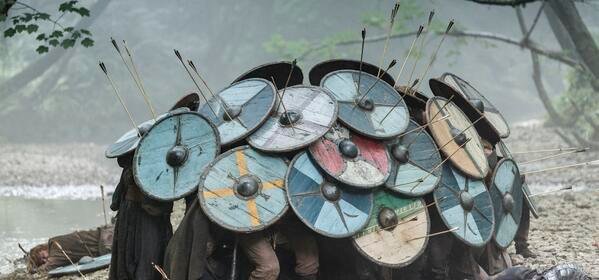 There was a time when everyone had to walk around with cash on hand. This cash was necessary to make payments or to use for their day to day transactions. In recent years, however, we have seen a massive shift in the paradigm of payment methods as payment cards have muzzled their way into our pockets.
Gone are the days of people carrying around large amounts of cash for making payments and transactions. In fact, gone are the days of people carrying around cash altogether—or at least that's where we're headed. Most of us, if not all of us, keep our money in bank accounts or credit unions and this allows us to handle all our cash needs electronically. But there's a cost to this convenience as the banks end up controlling our wealth.
As a rising tide of people are determined to control their own wealth.
recently more and more people have begun adopting cryptocurrency wallets to store their wealth in the form of cryptocurrencies.
The problem with all this electronic storage and usage of money (to make transactions) is that, unfortunately, it has led to risks of novel forms of theft. It is true that the ability to make payments electronically makes life a lot more convenient, but as most conveniences in life, it comes at a cost, and this time the cost may be a bit out of people's budget.
Today we don't reach in to our pockets to access our wealth because it is now stored electronically, therefore it can only be accessed electronically. We access our electronically stored wealth through keys and pins, these keys and pins are called sensitive data. The problem with sensitive data is that it like all things can be stolen, but to make matters worse since it is data it is nearly impossible to verify whether it has been stolen or not. Because the cybercriminal can simply just take a copy of the data and you will never even know.
Which means that the safeguarding and encrypting of this sensitive data has become paramount in recent years. And the best way to protect sensitive data is through preventative measures. Which is exactly what Cloudbric plans on doing.
So, what exactly is Cloudbric and more importantly who exactly are the people behind this project. Those are the two perplexing questions I will be answering in the article below.
Introduction
Cloudbric is a firm based in Singapore , the firm's primary source of revenue comes from providing services. The service they provide is information security. Cloudbric has been in the field of information security for quite some time now and can easily be considered a veteran when it comes to providing information security services.
Not only has the company been present in the field of information security they have also won many awards and accolades for services rendered over the years. Now they are expanding their information security services to be inclusive of the cryptocurrency industry as well. Which makes Cloudbric the first large, well known company in the information security industry to make a move towards providing information security services for cryptocurrencies.
Team
The CEO and founder of the firm Taejoon Chung has a long work history in the field of data security. Before creating Cloudbric he is Chung used to work at Penta security services, one of the biggest security services firms in the APAC region. Chung has also created and published several patents in the Field of information security.
It is clear that Taejoon Chung, the CEO of this enterprise is definitely skilled in the field of information security, which does him credit in the project he is working on. However, there is not much information about his past experiences in the field of cryptocurrencies and blockchain technology, so it is safe to assume his knowledge in regard to blockchain technology is limited. This should not be a problem though, because Taejoon Chung is not overseeing the development of blockchain related aspects of the firm.
The person overseeing all blockchain related aspects of the firm is Min Woo Nam. With eighteen plus years of cryptographic software development Nam seems to be an ideal candidate for such a position. Min Woo Nam used to work at Penta security services before he began working for Cloudbric and has vast experience regarding information security as well.
The one thing most of the team members of Cloudbric have in common is that they were all part of Penta security systems once. As mentioned earlier Penta is one of the largest security services firm in the APAC region. So, it is safe to assume that all of Cloudbric's team members are veterans in the field of data security. As far as their knowledge in the field of blockchain is concerned is questionable.
Main Idea
Cloudbric wants to create a software that will make the web a much safer place by using a module called VISION. The main purpose of VISION is to use artificial intelligence and machine learning to upgrade and update its cyber security services in real time, so that it can provide the most up to date security services to all its users.
VISION will be powered by Cloudbric labs, which is basically the technical and research center of the Cloudbric firm.
One of the key aspects in the security protocol provided by Cloudbric is the claim they make about how their software will consistently improve and upgrade itself to stay up to data with all the new and incoming threats. The reason they believe their software will be the most up to date in security services is because users will be incentivized to provide them with an attack log that lists different types of malwares, scam addresses and other potential threats they have faced on the web. In exchange for their attack logs the users will be provided with CLB tokens, the official cryptocurrency of Cloudbric.
Users will be able to exchange the CLB tokens at an exchange for other cryptocurrencies, or they can also use the CLB tokens to purchase the many security services provided by Cloudbric.
CLB tokens
Cloudbric is an existing firm that already has an existing consumer base and a strong clientele. They are currently working on expanding and innovating their current security services so that they can make them compatible for the cryptocurrency industry.
Cloudbric will accept CLB tokens as an acceptable payment for all the services that they will provide which will surely help provide some demand for their tokens as to add value to them. At the end of the day however, Cloudbric is a service based firm and their token is a utility token used to purchase the service provide by Cloudbric. Therefore, the only proper indicator to decide the value of the token is the performance of the firm itself and since the firm is still starting up and has not yet began operations in the cryptocurrency economy it is hard to make an accurate predication of how well the token will actually fare.
Cloudbric's token sale goes live on 10/22 and the sale has no minimum for participation. This makes it accessible to everyone, just as it should be as CLB tokens are meant to be a community supporting feature of Cloudbric.
KYC is now open and you can learn more about the project through the following links:
The company has provided a quick guide on clearing the KyC process. Begin KYC Registration here.
Website: https://www.cloudbric.io/
Whitepaper: https://ico.cloudbric.io/upload/file/Cloudbric_Whitepaper_EN.pdf
Bitcointalk Thread: https://bitcointalk.org/index.php?topic=4376899.0
Telegram: https://t.me/cloudbric
Twitter: https://twitter.com/cloudbric
Facebook: https://www.facebook.com/cloudbric
Blog: https://medium.com/@cloudbric/
E-mail: ico@cloudbric.com
Proof of Work for https://bitcointalk.org/index.php?action=profile;u=1887821