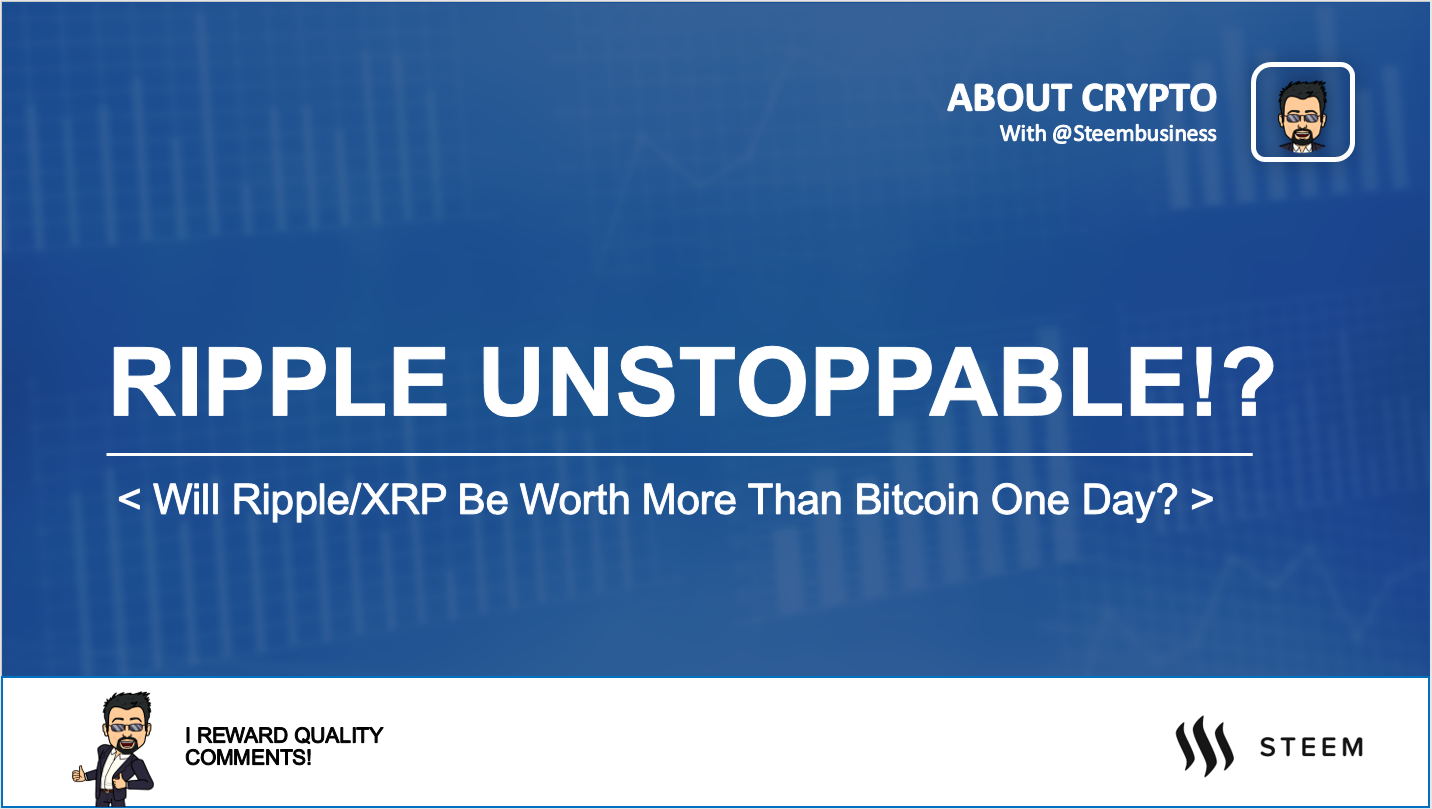 Ripple is simply unstoppable these days. It´s currently valued at $1.80, which is amazing considering that it still traded around $0.25 USD just two weeks ago. I´ve been a huge believer in this coin since the beginning and therefore happy that the value finally went higher and pushed it back into the TOP 3 Cryptocurrencies.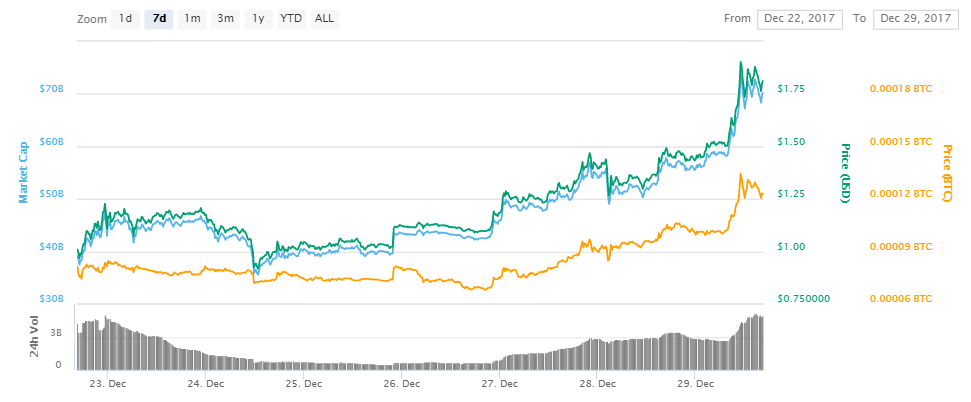 ---
Currently the market cap got a total value of $70 Billion USD, while some might argue that it´s already more than $180 Billion USD, whenever all existing coins get taken into consideration. That being said it would mean that another rise of $0.70 USD could make Ripple the number 1 cryptocurrency out there.

I personally am convinced that Ripple will definitely stay within the TOP 3 and could as well eventually become the number 1 cryptocurrency overall as the company behind it is providing real solutions and value to the world through the power of cryptos.
What´s your opinion on this?
Could Ripple eventually become the Nr. 1 cryptocurrency?

💲 Buy Bitcoin, ETH & LTC at Coinbase! 💲
💰 Start Mining CryptoCurrencies with Hashflare! 💰
---
---
Follow My Streemian Trail For Good Curation Rewards!
(I Upvote Quality Comments - Support Me Doing So 😉)
---