Hey Steemians !
People say there is nothing like free lunch but today we might change the proverb.
The IOS (Internet of Services) offers a solid infrastructure for all kinds of online service providers. Its ultra-high TPS, privacy protection, scalable and secure blockchain provide infinitely many new possibilities for online service providers to serve their customer base.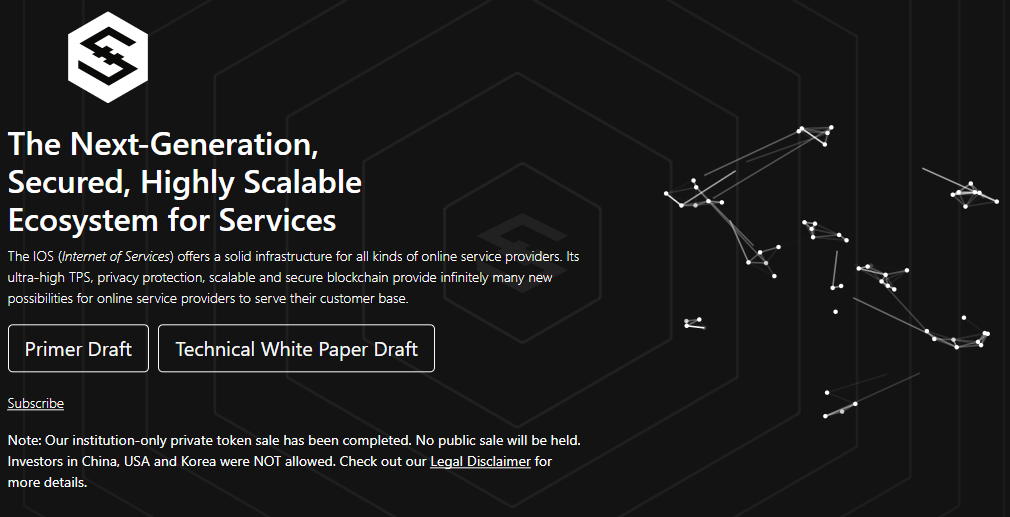 IOST is doing its second round of 6m coins airdrop which is running from 26th Jan to 28th Jan which means this is the last day.
They are giving you 68 coins for every member you reffer to IOST site to participate in the airdrop.
Right now one coins is worth $0.09 which means you will be getting around $6 worth of coins and I guess they are enough for a lunch :)

How to participate
Click Here Otherwise you can not qualify for the airdrop.
You will get to this page.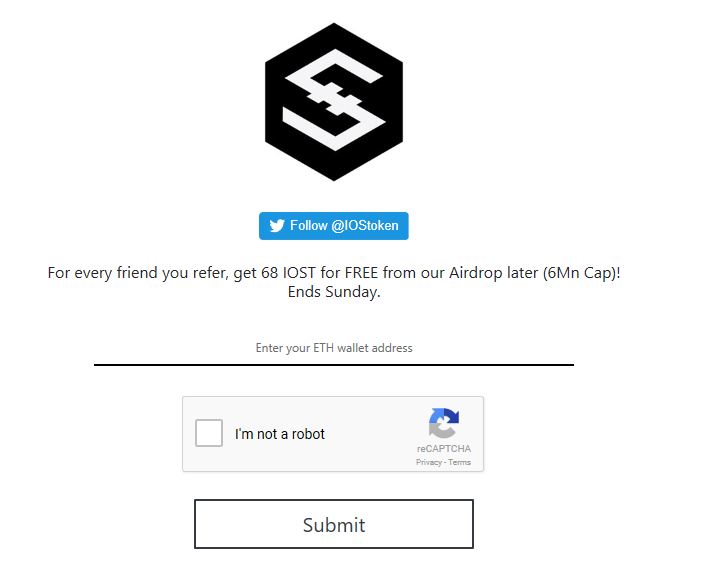 Put your Eth address and hit the submit button.
You will see this page. Here you have to follow them on twitter and tweet about IOST.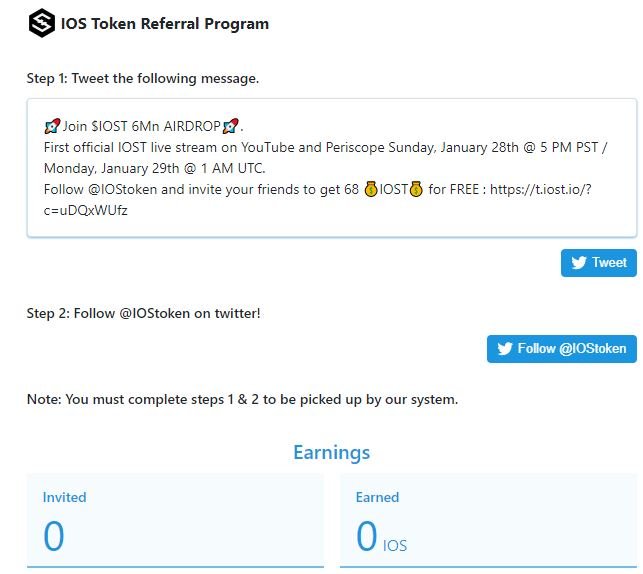 When you do these two steps, the system will verify you automatically with this message.

Now you are done. So any new member you will bring to the system. they will give you 68 IOST coins.
Verification
I did all the steps and sent it to my friend and it worked.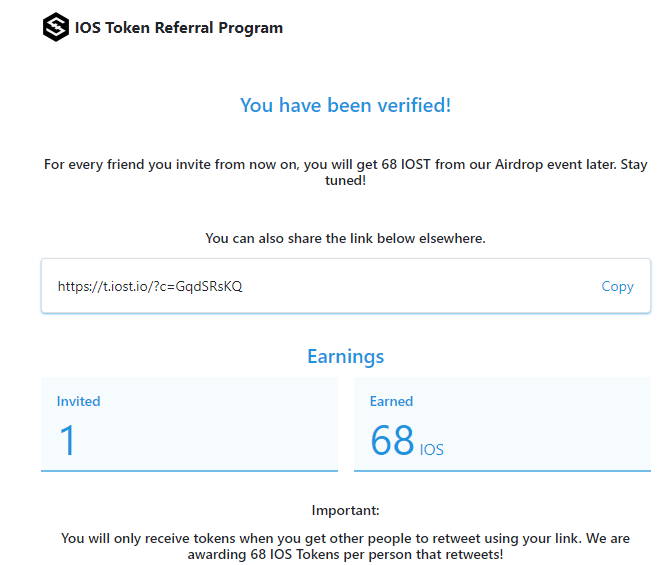 So hurry up and get your slice of cake.
---
Pictures are taken from Binance and IOST site.