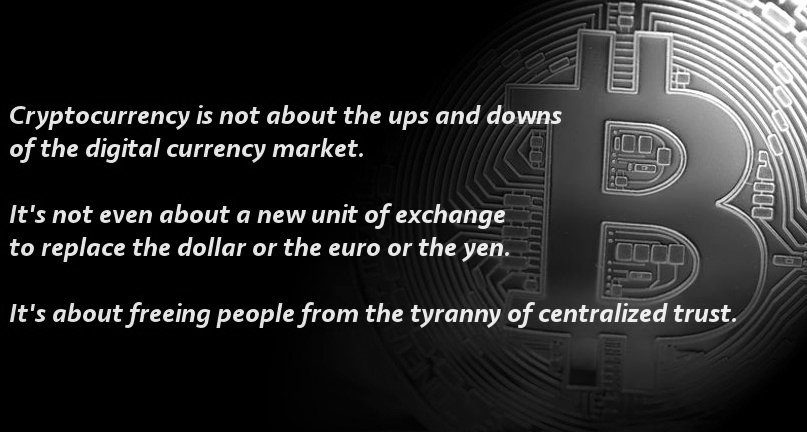 Why should we take cryptocurrency seriously
Fidelity Investments, with assets more than $2 trillion worth are opening their #crypto exchange.

Swiss Stock Exchange, Germany's second largest stock exchange and Malta Stock exchange to open their crypto exchanges. New York Stock Exchange and NASDAQ have shown interest in crypto trading.

London School of Economics adds crypto #investment course. Harvard Business School, MIT have a crypto, #blockchain initiative.

There is now a crypto mining firm which debuted on the London Stock Exchange.

Bank of Thailand allows banks to open subsidiaries for crypto dealings. Japan's largest bank to launch own crypto exchange. The UK Overseas Territory of Gibraltar launched its own crypto exchange.

Ukrainian Financial Stability Council Supports Regulatory Concept for cryptocurrencies.

Iran looking to make a national crypto to dodge USA sanctions, Venezuela's national crypto Petro to start circulating in August.

Cryptocurrency miners and holders in Russia will be regulated under the Internal Revenue Code.

US Congress Hearing: Central Bank Digital Currency 'One of the Worst Financial Ideas'

UK has the potential to become a leader in blockchain #technology and the crypto economy by 2022, The Guardian reported.
Share Your Views Below!!!
#Sume...