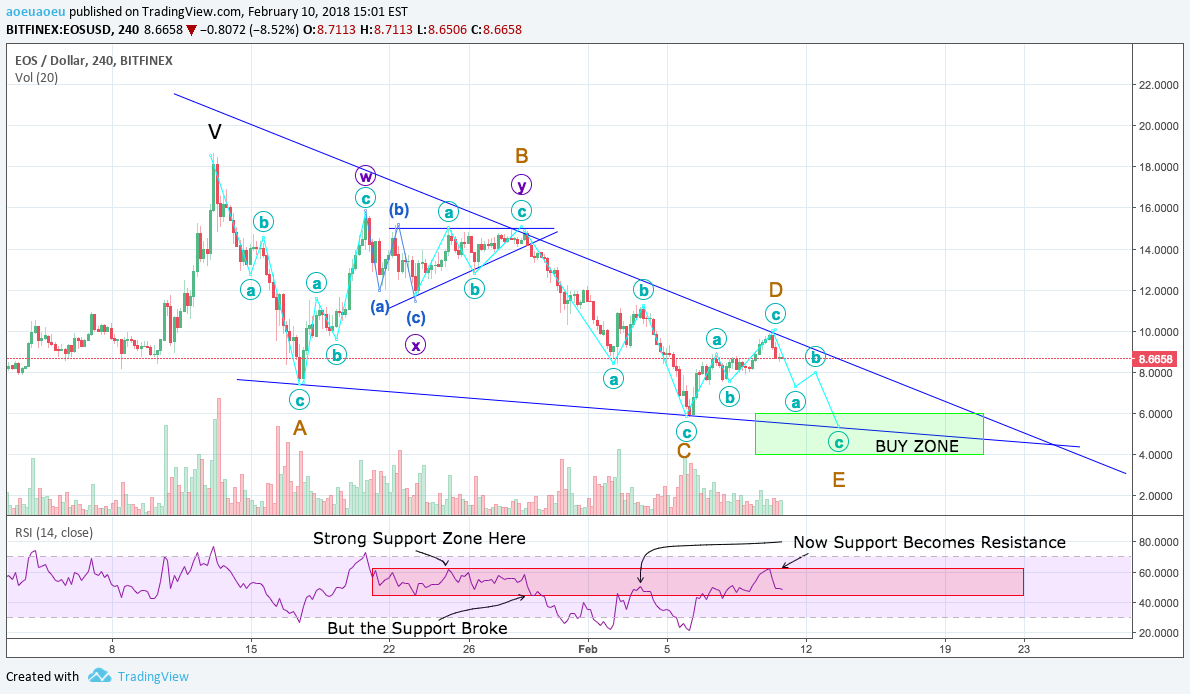 EOS appears to be forming an ABCDE correction (when the correction forms a triangle or wedge pattern) in the shape of a falling wedge. Each wave of the ABCDE correction should have 3 subwaves, which are labeled ABC. However, there is an exception to the ABC wave structure, and that is when we get an complex correction. For instance, in wave B, after the first ABC subwaves, the price tried to drop, but failed. Instead, it needed some more time to correct in the form of a WXY. Note here that since Wave B is a correction within a correction, the price actually goes up.
Wave E has not been completed, and we can expect another at the falling wedge support line. In addition, the RSI seems to confirm my analysis as EOS cannot seem to break the 44 to 63 resistance zone.
If my analysis is wrong, and the correction is indeed over, I would like to see the RSI close above 65 and the price breach $10 with VOLUME before I buy.
Regardless, I believe the corrections are almost over. We need to take a step back and look at the bigger picture to see how high the price could go! We have yet to complete the 3rd primary wave, which usually is the strongest and biggest wave!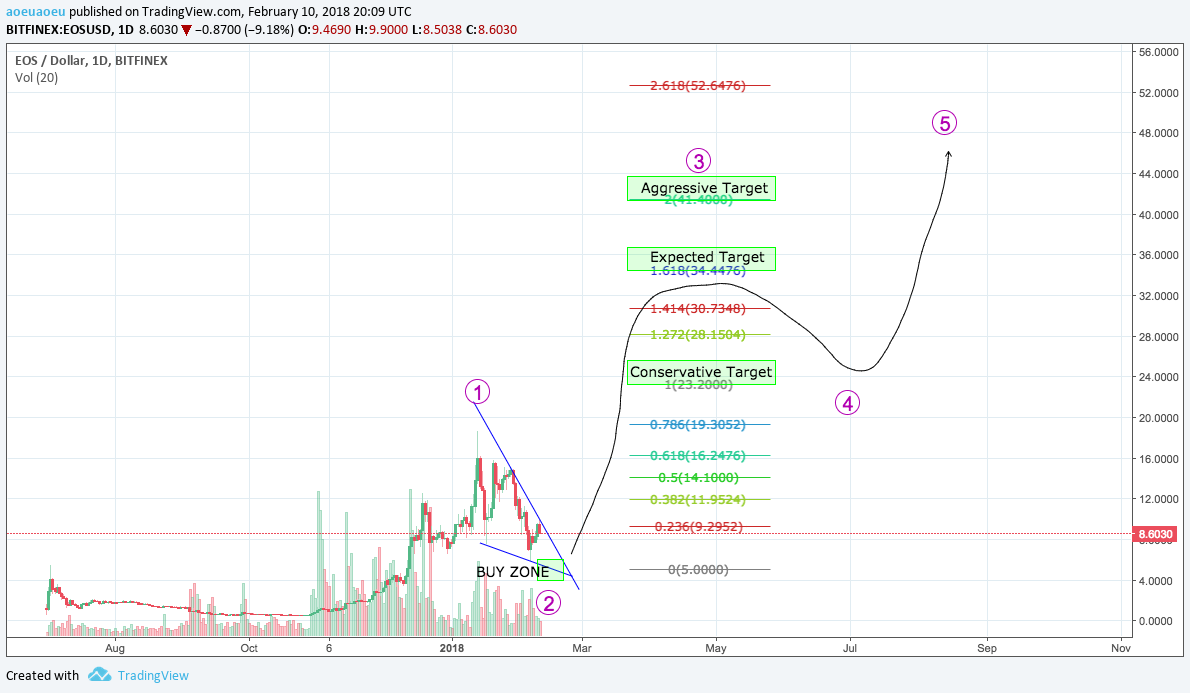 Entry: $4-$6
Conservative Target: $23
Expected Target: $35
Aggressive Target: $41
Stop: $3
Time Frame: Up to 6 months